People Top 5
LAST UPDATE: Tuesday February 10, 2015 01:10PM EST
PEOPLE Top 5 are the most-viewed stories on the site over the past three days, updated every 60 minutes
Mischief or Murder?
In a Rural Iowa Town, Residents Battle Over the Fate of Two Cat-Killing Teens
Adding to the shock in the small farming community of 10,000 were the arrests, one week later, of high school seniors Chad Lamansky and Daniel Myers, both 18, who later admitted wielding baseball bats throughout the shelter after allegedly drinking a few beers and after Lamansky had showed off the skin of a cat he had killed earlier. Neither boy had an arrest record. The third teen arrested, Justin Toben, testified against his friends in exchange for a lesser sentence. When the trial began on Nov. 4 (it was moved to Bloomfield, 30 miles away, because of the publicity surrounding the case), lawyers for Lamansky and Myers argued that the charges—two felonies and one misdemeanor—should be reduced to misdemeanor counts only. A jury agreed on Nov. 7, on grounds that the value of the dead cats did not exceed $500, but found the boys guilty of three misdemeanors—trespassing, breaking and entering an animal facility and damaging the facility. Currently free on bail, the teens, whose sentencing is set for Dec. 12, face up to five years in prison and $6,000 in fines.
In Fairfield other teens debate the case. "It's just a small thing," says high school senior Nikone Sysouchanh, 19, who says Lamansky once got in trouble for bringing a hunting gun onto the school campus in his car. "In other countries they see cats as cuisine." Scott Boughner, 18, disagrees. Lamansky, he recalls, "had a violent personality and thought he could step on anyone's face. They should do some prison time."
Disputes in cases of animal abuse are nothing new, but the debate is particularly complex in Fairfield. Not only is it the home to generations of farmers, among whom animal slaughter is commonplace, but it is also the site of the Maharishi University of Management, a New Age mecca for more than 2,000 practitioners, mostly from large cities, of Transcendental Meditation—and vegetarianism. Irate residents—a mix of both TM followers and native Iowans—have written to prosecuting attorney John Morrissey's office demanding stiff sentences. "I would like to see the three drawn, quartered and left in the sun to dry out," said Lou Hill of Newton. "I am tired of reading this is a 'farm state' and animal abuse is tolerated here."
But at the Loving Spoonful Cafe on a recent afternoon, most diners believed justice had been served. "I didn't know animals had rights," said one longtime resident. "That's how I was raised. God gave us teeth to eat animals." Sue Beall, an office manager, said "the boys definitely need to be responsible for their actions—but not to where it destroys their lives. We need to respect animals, but human life is more important."
Even the police, however, concede that this wasn't just a case of boys being boys. "Anyone who would do this would do it to a human," said Joe Smutz, the investigating officer, according to the Fairfield Ledger. Richard Swain, vice president of investigations for the U.S. Humane Society and a consultant to the prosecution, says "this case is out-of-bounds in any community." He notes that the three boys allegedly told friends they did it " 'just for the thrill of it.' Any time you find people taking pleasure in violence, it scares me and always has."
For Sykes, 48, who moved from Pacific Palisades, Calif., to Fairfield in 1983 to be near the university with future wife Laura (now divorced, they run the shelter together), healing will be hard to come by. Currently the pair are tending to the 40-45 survivors, who, after the massacre, Sykes says, "were shaking, frightened and hiding. They were like people suffering from shell shock." The day of the crime, he cremated the cats on a makeshift funeral pyre and, on Oct. 25, dedicated a memorial garden to them. But he cannot forgive. "It's very easy for people to debate the sentence, but I was there that day—I picked up those broken, little bodies one by one, cleaned up the blood. I buried them," he says. "Those people need to pay their debt."
DAN JEWEL
BARBARA SANDLER in Fairfield
Contributors:
Barbara Sandler.
ON THAT NIGHTMARISH MORNING LAST MARCH 8, A shaken volunteer from Noah's Ark animal shelter in Fairfield, Iowa, arrived at David Sykes's door to inform him that several of the shelter's cats were dead. Sykes, cofounder of the sanctuary, drove to the site. "I first discovered Jackson, one of the older cats, in the middle of the kitchen floor," he says. "It looked as if his skull was smashed." Sykes's horror grew as he walked up and down the three stories of the blood-splattered structure. The worst carnage was in the basement, which had housed kittens as well as new and sick adult cats. In all, 16 felines had been beaten to death. "Some had broken limbs, just hanging and flopping. Some had broken jaws, others had bloodied eyes. I remember thinking this was a dream. But it wasn't. A holocaust had hit the shelter."
Advertisement
Today's Photos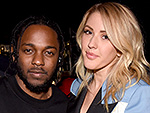 Treat Yourself! 4 Preview Issues
The most buzzed about stars this minute!