People Top 5
LAST UPDATE: Tuesday February 10, 2015 01:10PM EST
PEOPLE Top 5 are the most-viewed stories on the site over the past three days, updated every 60 minutes
Picks and Pans Main: Tube
Spotlight On...
A-
There's a fine line between outrageous satire and atrocious taste, and Breast Men walks it with assurance. Described in a wry prefatory note as "basically a true story, slightly augmented," the film spans 30 years as it follows the boom-and-bust fortunes of two fictional pioneers in breast-implant surgery. David Schwimmer (Friends) plays a resident at a Houston hospital who has a fertile mind but a nerdy manner. Chris Cooper (Lone Star) is an established plastic surgeon who treats Schwimmer with disdain—until the younger man sells him on breast enlargement as the next big thing. Their partnership proves hugely lucrative before breaking up in an ego clash. When silicone suddenly becomes a dirty word, and women panic over the reportedly harmful effects of breast implants, Cooper and Schwimmer sullenly agree on one thing: their golf games are suffering.
John Stockwell's script is rough on doctors, both greedy groundbreakers and stodgy traditionalists. Nor does it spare the patients, who flock to the surgeons' waiting rooms out of vanity, insecurity and a spirit of mammary competition. But the heart of the story is Schwimmer's personal rollercoaster ride, from sniffing cocaine off the breast of a satisfied customer to examining varicose veins in a shabby strip-mall office. It's a medical Boogie Nights, slightly marred by an ill-advised slam-bang ending.
ABC (Tuesdays, 8:30 p.m. ET)
C+
So we're living in the past. We still miss the Dan Aykroyd of Saturday Night Live. In the good old late '70s, he used his prodigious talent and energy to become Jimmy Carter one minute, Tom Snyder the next. Today, after a busy but erratic movie career, Aykroyd operates within the limitations of this conventional sitcom. On the Halloween episode, he went trick-or-treating as Julia Child. Otherwise, he's stuck inside the character of Rev. Mike Weber—widower, father of four, Episcopalian minister.
No use complaining about the single-dad element; that's almost obligatory in the late '90s. But Father Mike seems less interested in the church than in motorcycles and rhythm-and-blues, two enthusiasms he happens to share with the actor who plays him. We don't see why Aykroyd doesn't shuck the clerical collar and make a single sitcom parent out of his character from The Blues Brothers. That way he could wear black, get funky and claim to be on a divine mission without spewing hip holy-man lines like "God is the music; we're just the amp."
Somebody must tend to the routine religion on this show, so Father Mike has been given an assistant pastor: Todd Tucker (Anthony Clark), a cartoony counterpart of the pious rookie curate on ABC's Nothing Sacred. Father Todd's foolish orthodoxy is funny at times (in a flash of fantasy, Jesus was seen yawning during his maiden sermon), but our main reason for tuning in is to watch Aykroyd take a light workout—and remember him at the top of his game.
A&E (Wed., Dec. 17, 8 p.m. ET)
B
George Plimpton sums up the tragedy of Truman Capote better than anyone else in this hour-long documentary. Once Capote became "the most famous writer in America," Plimpton says, it was "very hard to go back to the discipline of writing." The workmanlike program covers the Capote story from his lonely Alabama boyhood to his death at 59 from the effects of alcohol and drug abuse. Almost as sad as his passing was his passage from highly respected writer (In Cold Blood, Breakfast at Tiffany s) to professional party animal and overexposed talk show raconteur. Though the narration exaggerates in saying Capote "wrote some of the best-known books of the 20th century," it may be accurate in rating his "black-and-white ball"—a bash he threw at New York's Plaza Hotel in 1966—as "the party of the decade." In the '70s, we're told, he was shattered when the swells shunned him because he spilled their secrets in published excerpts from his novel Answred Prayers. He never finished the book, but he got lots of dancing done at the disco of the decade, Studio 54. "He had a great sense of rhythm," says Capote biographer Gerald Clarke. Faint praise is truly damning.
Syndicated (check local listings)
C-
This teen series combines fairly clever animation with stock stories in an unwieldy format. Cody (Jamie Elman) is the artist for a comic book alternative to the official student newspaper. As his friends go about their misadventures, the show cuts from live action to the pictures in Cody's head. Unfortunately, all the imagination—along with most of the budget—seems to have gone into the cartoons. The trite plot of the holiday episode (airing Dec. 20-21) finds the students putting on an emergency fund-raiser to soften the impact of school budget cuts. There are promises that Tony Bennett will perform, but the expected cameo never pans out. Tony, we hear, was snowed in at the airport. Weak excuse, kids.
>Jena Malone
FOSTER CHILD THOUGH SHE JUST TURNED 13 NOV. 21, Jena Malone has already worked with some of Hollywood's top actresses: Anjelica Huston (who directed her in Showtime's Bastard Out of Carolina in 1996), Goldie Hawn (who did likewise on TNT's Hope in October) and
Julia Roberts
and Susan Sarandon (her costars in an as-yet-untitled feature film now shooting in Manhattan).
But Malone, who has the title role in Ellen Foster, a Hallmark Hall of Fame TV movie (airing Dec. 14 at 9 p.m. ET on CBS), says the career she'd most like to emulate is that of another Foster—actress Jodie. In this summer's Contact, Malone portrayed Foster's character, a radio astronomer, as a child. "One reason I did the movie was to work with Jodie," she says.
Jena's kinship with the Oscar winner derives, in part, from the sensitive roles both have tackled at tender ages. Foster was barely a teen when she played a prostitute in 1976's Taxi Driver. Malone, at 11, was cast as Bastard's sexually molested daughter, and now, in Ellen Foster, she's an abused orphan.
Malone herself hasn't had it quite so rough, although "we've been pretty poor much of Jena's life," says her mother, Debbie. "I'm a single mom and always have been," adds Malone, 35, a former stage actress, who also has another daughter, 4-month-old Madison. The girls have different fathers, but Debbie is raising them both alone. The family was living at Lake Tahoe, Nev, in 1994 when Jena began attending acting seminars. Within a year, she won her debut role in Bastard. "I see her as a peer," says Sarandon, who has become a close friend. "And she's a genuinely sweet and good person."
Contributors:
Mary Green.
HBO (Sat. Dec. 13, 9 p.m. ET)
Advertisement
Today's Photos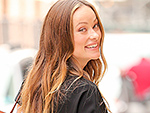 Treat Yourself! 4 Preview Issues
The most buzzed about stars this minute!