People Top 5
LAST UPDATE: Tuesday February 10, 2015 01:10PM EST
PEOPLE Top 5 are the most-viewed stories on the site over the past three days, updated every 60 minutes
To Love and Honor
With Ronald Reagan Stricken by Alzheimer's, His Devoted Nancy Takes on the Lonely Role of Nurse, Protector and Constant Companion
Since doctors found in 1994 that Reagan was suffering from Alzheimer's disease, the illness has steadily taken its toll on the former President, 86, leaving him a shadow of himself. In turn, Nancy Reagan has taken on the exhausting role of full-time caregiver. "She's providing the rope out there and pulling him through," says Robert Higdon, former head of the Ronald Reagan Presidential Foundation. "Beyond everything, she will always make sure he is taken care of."
She has assumed that role throughout their 45-year marriage—"a great love affair, like an old black-and-white movie," says Higdon. Now Alzheimer's, a form of progressive dementia afflicting 4 million Americans, is robbing Nancy, 76, of the man with whom she has led such a storied life. She has emerged sadder but perhaps stronger, supporting her husband through his illness and watching over him with the same protective eye that saw him through careers in movies and politics. "Her goal with him," says Higdon, "is to try to make his life as normal as possible."
That has been a considerable challenge. In its early stages, Alzheimer's may cause only occasional memory slips and momentary disorientation, but Reagan—once known for his uncanny ability to remember names—has advanced to an intermediate phase in which he recognizes few people besides Nancy and can forget where he is or what he has been doing. "It seems as if the cycle of memory just gets shorter and shorter," says Dr. Hutton.
On the advice of doctors, Nancy has tried to compensate by creating as much structure and predictability as she can. "Surprises are not fun when all you have is now and when you don't know what happened yesterday, last month or last year," says daughter Maureen Reagan, 56, who visits frequently from her Sacramento home.
The President—whose physical health remains strong and stable—starts each morning with a strict regimen of calisthenics or weight lifting. "Sometimes he'll say, 'Oh, I don't know why I'm doing this,' " says Hutton, "because he can see we get a kick out of it when he says that." He spends 3 or 4 hours daily in his penthouse office in a Century City office tower, where he autographs books and occasionally has his photo snapped with visiting supporters and students. Twice a week he hits balls on a driving range and every Saturday joins a group of friends—sometimes including Tom Selleck and publisher Walter Annenberg—for a round of golf at the Los Angeles Country Club, where he can still drive a ball 150 yards.
He also enjoys strolling on the beach with Nancy and regularly visits a few local parks, accompanied by at least two Secret Service agents. Last month he delighted a bus full of tourists outside his Bel Air home when he stopped to chat and pose for pictures. "He seemed to be quite amused," said the driver.
"Certainly the President by nature has been a cheerful person," says Dr. Zaven Khachaturian, director of the Alzheimer's Association, which offers support for victims and their families. "And Alzheimer's victims tend to maintain the essential features of their personality." But his calm and apparent happiness may also owe something to the regimen Nancy has insisted upon. Says Hutton: "If every Alzheimer's patient had somebody so devoted, they would probably endure for longer."
Yet there is little she can do to stave off the progress of the disease, for which there is no known cure (though medication may in some cases delay the onset of symptoms). "If a sudden breakthrough were made now," says Khachaturian, "it would be too late to help the President." Typically, Alzheimer's victims like Reagan lose the ability to tie a necktie or button a shirt, and they may forget how to swallow, thus requiring feeding by tube. "The only thing you can guarantee is that it's a downhill course and inexorably so," says Hutton.
Taking care of such a patient—even for people with the Reagans' ample financial resources and the help of in-home aides—can take a heavy toll. "After many years of such conditions," says Khachaturian, "the care providers themselves become the victims."
Indeed, despite her brave front, Nancy has been devastated by the ordeal. "You can see the strain on her face, you can see it in her eyes," says former Reagan aide Fred Ryan. "There's a sadness on her face that wasn't there before." Another friend notes that having to repeat things over and over has also become mentally exhausting for the former First Lady. "She's alone a lot of the time," says the friend. "And she's very lonely."
To counteract that, family members and friends have encouraged her to get out of the house whenever possible. She lunches a few times a week at a reserved balcony table in the exclusive Hotel Bel Air and frequently goes grocery shopping with close friend Betsy Bloomingdale. "People come up to her, and they're so glad to see her pushing her basket and picking out fruit," says Bloomingdale. "It makes her human."
When Nancy does venture out, she is careful to make sure her husband is not left alone. "Even if she's going out for the evening, she will have dinner with the President and then go out after," says friend David Jones, who sees her regularly. "She'll have two dinners so he's not there dining alone."
Though the job of caring for Reagan has kept her largely out of the public eye, Nancy remains active for a few causes, including Alzheimer's research and the antidrug campaign that was the hallmark of her years in Washington. She prefers not to travel. "When your husband has a life-threatening illness, all you know is that you want to be there if something happens," says Maureen. She does occasionally make trips to accept awards on Reagan's behalf, as she did recently when the International Republican Institute, which promotes international democracy, gave the former President its top honor, the Freedom Award, in Washington.
Although Nancy reminded the 450 guests that she was not the public speaker in the family, she offered thanks on his behalf. "Ronnie was a believer," she told them. "He believed in the power of freedom." Moving as the moment was, it didn't escape the audience that she had used the past tense. Back in Bel Air, the former leader of the Free World was in the care of his physician, who watched as his patient spent a half hour coaxing leaves up from the pool bottom. "She's carrying his torch," Dr. Hutton says of Nancy. "I think he continues to live through her."
THOMAS FIELDS-MEYER
JOHN HANNAH and IRENE ZUTELL in Los Angeles and JENNIFER MENDELSOHN in Washington
Contributors:
John Hannah,
Irene Zutell,
Jennifer Mendelsohn.
ONCE HE TRAVERSED THE GLOBE, MEETING WITH HEADS OF STATE FROM Moscow to London to Rio, his every move beamed by satellite around the world. Now it is a good day if Ronald Reagan notices that the pool behind his Los Angeles home needs cleaning. "When the leaves fall," says Dr. John Hutton, one of his physicians, "he looks out the window and says, 'Well, I guess it's time to go out again.' "
Advertisement
Today's Photos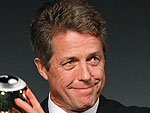 Treat Yourself! 4 Preview Issues
The most buzzed about stars this minute!