People Top 5
LAST UPDATE: Tuesday February 10, 2015 01:10PM EST
PEOPLE Top 5 are the most-viewed stories on the site over the past three days, updated every 60 minutes
The Awakening
Amy Moeller Surprised Everyone—She Survived
That someone as critically injured as Amy was suddenly "okay"—Dr. H. Richard Adams, her physician at Long Beach Memorial, calls hers a "spontaneous recovery"—amazed many people, but not her mother, Jan. "I put rosary beads around Amy's wrist," she says. "I'm a big believer in the power of prayer." Or maybe it was Jan's high-volume, bedside renditions of "Edelweiss" that did the trick. Or the round-the-clock hospital vigils, or the outpouring of love from her previously reserved boyfriend, Gus, or maybe even the photos of Amy's dog Ed. Or maybe all those things somehow combined to work medical wonders. "You love to be wrong in this business," says nurse Carol Fink, who counseled the Moellers to expect the worst. "We don't have miracles often in the ICU, but occasionally they do happen."
Even Amy, who retained her memory and now walks with a cane, has a theory about what happened. "Forget angels, forget doctors," she says from the deck of her parents' Rancho Palos Verdes home, where she is recuperating. "It was me. I had something to do with it." One thing is certain: the numbers were against her. Each year 140,000 Americas die from head injuries, and about 80,000 wind up in comas or have debilitating loss of body function. "Half the people who suffer Amy's type of brain injury die," says Adams. "Of the 50 percent that survive, between 5 and 10 percent recover to Amy's level, but not usually as quickly as Amy has. It's remarkable."
A vivacious, athletic woman who worked as a paralegal in San Francisco, Moeller was set to play tennis with her boyfriend, Gus Ramirez, 26, a real estate analyst, on July 6. But before they could play, Amy had to take Ed, her Queensland heeler, for his daily run through a park three blocks from the Marina district apartment she shared with Ramirez. "Kiss me," he yelled before she left. "No, I'll be right back," said Moeller, who opted to drive to the park, rather than walk, as usual.
When she didn't return after an hour, Ramirez got worried. On the way to the park he saw the mangled wreck of Amy's BMW. "It was," he says, "this crushing moment." Amy, who was wearing a seat belt, had gone one block when a minivan broadsided her car. Amy arrived at San Francisco General near death. "She looked terrible," says her father, John, 57, a psychiatrist. "I didn't think she'd survive."
After they got over the shock, Moeller's loved ones were filled with a confidence in Amy's ability to recover. They plastered her hospital room with family photos and set up a 24-hour vigil during which they took turns holding her hand and whispering to her. Jan, a hospice nurse, also sang songs, mostly "Edelweiss," which she had used to lull Amy to sleep as a child.
And the Moellers scoured San Francisco for Ed, who had been thrown from the BMW and disappeared in the chaos of the crash. Three days later, Ed found his way back to Amy's apartment, banged up but not seriously injured. "He was really important to Amy," says Jan. "We wanted to be able to whisper to her that Ed was safe."
One night, while Jan was belting out "Edelweiss," Amy opened her eyes a few times before slipping back into a coma. On July 29 she was moved to Long Beach Memorial, where Adams gave her drug stimulants and put her in a hyperbaric oxygen chamber, which floods the bloodstream with oxygen and "helps jump-start the brain," he says. On Aug. 15, speech pathologist Tracy Lloyd noticed Amy trying to speak. She brought in a laptop computer and watched as Amy clumsily typed out words. One message expressed her concern about what Ramirez would think when he saw her: "There is so mmmmmuch wromg. I just wantb him to be impressede."
She needn't have worried. "Amy was all smiles," says Ramirez, who had been warned that she might not remember him. "The minute I saw her I knew we had her back." He gave Amy a 100-question memory test about their relationship, which she aced, and also a 120-page journal explaining his deepest feelings for her—emotions he had always kept bottled up. "Amy told me she thinks I've changed more than she has," he says. "I want her to know how important she is in my life." Amy, who has a lawyer investigating the crash, beams when she talks about her boyfriend. "I feel closer to Gus now," she says. "It's been so hard on him."
While Amy retained her memory and sense of humor, she has had to relearn everything else. "Nothing is second nature to her anymore," says Lloyd. Amy worked on eating, talking, dressing and walking for two months before she finally checked out of Long Beach Memorial on Oct. 15, with Ed at her side. She now speaks with a slur, has trouble eating solid foods and walks slowly with the aid of her four-point cane. "She will never be 100 percent," says Adams, adding that Amy, who works with speech and physical therapists three hours a day, will likely improve enough to resume her job. "She just keeps going and going," says Jan. "She's doing so well, it's like she only fell off her bike and had a concussion."
On Nov. 8, Amy celebrated her 24th birthday, surrounded by friends, relatives and therapists. Ramirez rubbed Amy's arms as Jan brought out an icecream cake, decorated with a frosted likeness of Ed. Amy leaned over and blew out all the candles. Listening to Team Moeller tell stories about her recovery, she smiles a big smile and says, "It's like it all happened to someone else." Her name is Amy, and she is okay.
ALEX TRESNIOWSKI
IRENE ZUTELL in Rancho Palos Verdes
Contributors:
Irene Zutell.
MY NAME IS AMY, I'M OKAY." Those words, typed on a piece of paper, were handed to Jan Moeller on the morning of Aug. 15. Moeller, 52, had just arrived at the rehabilitation unit of the Long Beach Memorial Medical Center in California to visit her 23-year-old daughter Amy. Until that day, Amy had been in a coma, with massive head injuries she suffered in a car crash one month earlier. Doctors weren't sure Amy would survive, much less recover in any meaningful way. But then speech pathologist Tracy Lloyd handed Jan the hope-filled message her daughter had managed to type: "My name is Amy, I'm okay."
Advertisement
Today's Photos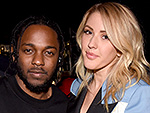 Treat Yourself! 4 Preview Issues
The most buzzed about stars this minute!