People Top 5
LAST UPDATE: Tuesday February 10, 2015 01:10PM EST
PEOPLE Top 5 are the most-viewed stories on the site over the past three days, updated every 60 minutes
Picks and Pans Main: Screen
Spotlight On...
With the lifts in his shoes rivaling in height the moussed masses of his hair, Hoffman plays an ego-maniacal Hollywood producer who has done it all, seen it all. "You think this is trouble," he says consolingly to his new colleagues from the White House as ever-worse disasters befall them while orchestrating, on a Hollywood soundstage, a fake military attack against the U.S. "Try having three Italian starlets whacked out on Benzedrine and grappa."
Wag the Dog, a profoundly cynical but also profoundly funny political satire, takes as its starting position that all politics is show business. The military attack, which Hoffman has been recruited to produce by a top presidential spinmeister (De Niro), is part of a disinformation campaign aimed at distracting voters from the real news that, with an election looming, the fictional current occupant of 1600 Pennsylvania Avenue has dallied in his office longer than prudent with a teenage Fire-Fly Girl. Sound familiar? All good satire is rooted in truth.
Sprinting in at only 97 minutes, Wag is a below-the-Beltway comic triumph for director Barry Levinson and his game cast, who shot the film in just 29 days for $15 million. De Niro excels as the shambling shaman, Anne Heche is amusingly uptight as a presidential aide along for the ethical slide, and Woody Harrelson scores with a goofy, unbilled cameo as a pill-popping psycho. But it is Hoffman's toweringly pygmyesque producer (who savvy show business insiders are claiming bears some resemblance to onetime studio head Robert Evans) who is the art and soullessness of the movie. (R)
Jack Nicholson, Helen Hunt
This isn't a perfect movie—it's a little too strident for that—but it sure is a fun one to sit through. Withes Good As It Gets, a romantic comedy in which Nicholson plays the meanest man in New York City and Hunt the only woman who will be nice to him, director-cowriter James L. Brooks (Terms of Endearment and Broadcast News) writes snappish, snappy—and sometimes sappy—dialogue like no one else. His characters are never, ever at a loss for words.
Nicholson plays a rich romance novelist whose relentless irascibility is only partly attributable to an obsessive-compulsive disorder. Hunt is a single mom who waitresses at the Manhattan eatery where Nicholson chows down daily. How these two, with a little help from Nicholson's gay neighbor (Greg Kinnear, much improved from earlier movies), figure out that they just may belong together makes for a film in which love is never easy but clearly worth seeking. Nicholson, going for the gusto, is as nasty as an irritated rattlesnake and just as noisy. Hunt (TV's Mad About You) is simply splendid. (PG-13)
Pam Grier, Samuel L. Jackson
Well, it's no Pulp Fiction, but director-screenwriter Quentin Tarantino doesn't have to apologize for Jackie Brown, his long-anticipated follow-up movie. A more conventional and less violent film than 1994's Pulp Fiction, Jackie Brown is a moderately amusing, twisty-turny heist picture about a resourceful flight attendant (Grier) who scams both a homicidal gun dealer (Jackson) and the feds. Jackie Brown could use trimming, but Tarantino, basing his script on Elmore Leonard's 1992 novel Rum Punch, displays once again his sure comic touch with low-life scum.
Mostly, Jackie Brown provides an excuse for Tarantino to give '70s blax-ploitation star Grier (Coffy and Foxy Brown) a plum role. Although a striking presence, she proves to be an actress of limited range. Shrewdly, Tarantino surrounds her with a top-notch, enthusiastic cast, including Jackson, Robert De Niro, Bridget Fonda (a hoot as a bong-smoking bimbo) and Michael Keaton. The real surprise here, though, is the touching turn by Robert Forster (Medium Cool) as an aging bail bondsman who's sweet on Grier. Jackie Brown is unlikely to do for him what Pulp Fiction did for Travolta, but count Forster as another successful graduate of Tarantino's Whatever-Happened-To rehabilitation program. (R)
Kevin Costner, Will Patton
Anyone who buys into this futuristic film about a rogue mail carrier (Costner) who inspires folks to rebel against an evil general (Patton) in the year 2013 has been licking too many stamps. At nearly three hours, this postapocalyptic adventure story, starring and directed by Costner, is way too long, too pretentious and too self-indulgent. We're talking incessant close-ups of Costner doing his "aw, shucks" toss of the head. He even puts three of his kids into the movie, showcasing son Joe, 9, in a pointless scene, rerunning it and then commemorating the scene with a statue at movie's end. While hyping The Postman on David Letterman's show recently, Costner said, "I bet you money you'll like it." Mr. Costner, you owe me. (R)
Julie Christie, Nick Nolte
Christie, whose film appearances have been few and far between lately, makes a gloriously luminous return in Afterglow. Playing a former B-movie star who now spends her days at home in a ratty bathrobe watching her old horror films while her fix-it man husband (Nolte, all raffish fun here) tools around with other women, she is by turns frumpy, glamorous, witty, vicious and always incandescent. The movie, written and directed by Alan Rudolph, is less so. A modest tale of two couples in crisis (Lara Flynn Boyle and Jonny Lee Miller play the other couple), Afterglow is charming if you're in the mood to be charmed, irritating if you take it too seriously or too closely question its characters' behavior and motivation. But every time Christie is onscreen, her golden hair shimmering and her eyes glinting like a cat's, any faults the movie may have are forgiven and forgotten. (R)
>Wes Craven
FROM VIOLENCE TO VIOLINS
HORROR FILM FANS WILL CRINGE IN terror at the thought, but lurking in the shadows of director Wes Craven's twisted mind—No, don't open that door!—is a really sensitive guy. The man who slashed his way to fame in 1984 with A Nightmare on Elm Street and now has audiences squirming with Scream 2 starts work this summer on his next film, and there's nary a drop of blood in the script.
After screening Craven's first Scream last year, Miramax signed him to a three-picture deal—with the option that one of the films need not be horrific. So Craven, 58, is now preparing for Fiddlejest, the story of an East Harlem violin teacher who struggles to change kids' lives. (
Madonna
will likely play the role.) "This is the side of me that's more at peace with the world," says Craven, who taught English in high school and college for several years before directing his first film, the repulsively gruesome Last House on the Left, in 1972.
After 25 years of scare tactics, the Sultan of Slash is more than ready to be known for serious work. Raised in a strict Baptist, working-class Cleveland family, Craven saw few movies as a child. At conservative Wheaton College in Illinois, he edited the literary magazine and went on to earn a master's degree in literature and philosophy at Johns Hopkins. Twice divorced and living alone with two cats and a dog in L.A. (he has a grown son and daughter), Craven says that directing horror films is not all that different from teaching: "You have to convey information and delight them and surprise them and keep them on the edge of their seats."
Contributors:
Elizabeth Leonard.
Dustin Hoffman, Robert De Niro
Advertisement
Today's Photos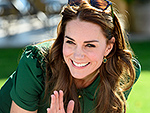 Treat Yourself! 4 Preview Issues
The most buzzed about stars this minute!