People Top 5
LAST UPDATE: Tuesday February 10, 2015 01:10PM EST
PEOPLE Top 5 are the most-viewed stories on the site over the past three days, updated every 60 minutes
Picks and Pans Main: Song
Spotlight On...
Once a promising member of the same Sun Records stable in Memphis that gave us Elvis and Jerry Lee Lewis, Billy Lee Riley never achieved even a glimmer of the stardom that would envelop the King and the Killer. But the Arkansas musician—now 64, he was rescued from four decades of obscurity by über-fan Bob Dylan in 1992—has crafted something his celebrated brethren never attempted: an unflinching, unsentimental treatment of aging and, its partner in time, death. Playing mournful harmonica over a slow blues riff, Riley sings "Time Ain't on My Side" (a nod to a 1964 hit by the Rolling Stones) with the slight tremolo of the old black bluesmen he listened to growing up on a Depressionera cotton plantation: "Now this old face is wrinkled and there's silver in my hair/And I'm just one more step away from that old rockin' chair." For Riley, who leavens the mood with uptempo rockabilly workouts, succor from death's finality is found in life's beauty. And he offers it in abundance in his simple, deeply felt blues. (Capricorn)
Various Artists
He burned brightly, died young and left a body of writing that continues to fascinate and provoke nearly 150 years after his death, at 40 (of rabies, according to one theory), in Baltimore. Now Edgar Allan Poe, by all contemporary accounts a loser who died broke and unappreciated, gets a ghostly last laugh over his 19th-century critics with an unusual tribute offered by such 20th-century hipsters as Christopher Walken, Debbie Harry, Marianne Faithfull, Iggy Pop and the late Jeff Buckley—all of whom contribute readings to this sampling of 13 poems and stories. Cocky, irreverent, morbid and self-destructive, Poe—who gambled, took drugs and drank to excess—is a compelling figure for young moderns. No slacker—between his voluminous outpouring of poems, essays and Gothic tales, there was little time to chill Poe rocked. Indeed, this project might have been titled Poe: Plugged. Electric guitars punctuate Walken's reading of "The Raven," and keyboards provide counterpoint to Pop's wonderful, almost lascivious rendition of "The Tell-Tale Heart." (Mouth Almighty/Mercury)
Chico DeBarge
If the name Chico DeBarge sounds familiar, it's because some of his siblings performed as the successful pop-R&B singing group DeBarge in the 1980s. And if the singer-songwriter's sound strikes a familiar chord, it's because Chico, like neo-soul crooner D'Angelo, often looks to the past for inspiration. But even though Chico's approach is somewhat derivative (as in his cover of the late Marvin Gaye's "Trouble Man"), he is more than just another soul devotee. With a little collaborative help from El, his underrated big brother, Chico has created a collection of moody, sexy love songs with an ever-so-slight undercurrent of rage and sorrow. That sadness is rooted in Chico's life: He wrote many of the CD's tracks while serving a six-year sentence on drug-conspiracy charges (the album opens with the ominous sounds of clanging cell gates). It's that pain, combined with Chico's sweet, pleading voice, that makes Long Time No See a satisfying collection. (Kedar/Universal)
Lou Christie
Christie's anarchic, over-the-top falsetto gave his 1965 single "Lightnin' Strikes" enough edge to send it to No. 1. Although he has been cited as an influence by the likes of John Lennon, Elton John and even
Madonna
, lightning never struck again for the high-range wonder. In the intervening three decades, Christie has performed steadily. But by the sounds of this CD, much of his time has been spent in a Vegas lounge. You can almost smell the leatherette as he keens sentimental odes straight from Manilow Land ("What Happened to the Nights," "Love in a Limousine"). And his "Techno Pop"—which is actually anything but—is the lament of a woefully out-of-it nostalgist who is flummoxed by faxes and rues the invention of the answering machine. A bit of advice, Lou: Get over it. (Varèse Sarabande)
Loreena McKennitt
She was raised on a farm in central Canada, but the music on her seventh album seems culled from the very bones of antiquity. When singer-songwriter Loreena McKennitt sings of a seventh-century Irish monk and a pair of doomed lovers, her voice, a seductive weave of sinew and lace, clears the mind of all else. McKennitt spent two years researching the music of ancient Celtic tribes, Middle Eastern Sufi masters and others before heading into the studio. The resulting vocal and instrumental tracks—she also plays keyboards, harp, accordion and kanoon (a Middle Eastern relative of the zither)—evoke lush, exotic landscapes, while her simple melodies pull listeners effortlessly into her world. Prior releases have snared McKennitt two gold records in the U.S. with no major radio exposure. This Book of Secrets deserves to be aired. (Quinlan Road/Warner Bros.)
>Errol Brown
RE-HEATED HOT CHOCOLATE
TWENTY-TWO YEARS AGO, R&B SINGER ERROL BROWN RECALLS, he was strumming a funky little melody on a guitar in his London bachelor's fiat when the words magically popped into his head and he began singing," I believe in miracles/ Where you from?/ You sexy thing...." In 1976 his band Hot Chocolate, which John Lennon had signed to the Beatles' Apple Records label five years earlier, turned "You Sexy Thing" into a hit that reached No. 3 in the U.S. and No. 2 in the U.K. before disappearing, along with Afros, disco and polyester suits, into the pop-culture attic. But thanks to featured play on the film sound tracks of The Full Monty and Boogie Nights, plus a new Burger King commercial, the song, like many '70s phenomena, is enjoying a resurgence. Now, with "You Sexy Thing" back on U.K. pop charts and about to be rereleased here, Brown, 47, is pleased that his ditty has found new life. "It's the first happy one I wrote," says Brown, who disbanded the group in 1985 and retired two years later to a quiet life in Surrey with Ginette, his wife of 20 years, and their two daughters. "Following so many years of pressure, I've been quite happy to chill out with my family," he says. But Brown, who capitalized on Monty-mania with a six-week autumn tour, is considering a trip to the States. "I'm amazed young people love the song," he says. "It's like showing off one of your children."
Contributors:
Steve Dougherty,
Amy Linden,
Amy Waldman,
Todd Gold.
Billy Lee Riley
Advertisement
Today's Photos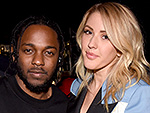 Treat Yourself! 4 Preview Issues
The most buzzed about stars this minute!