People Top 5
LAST UPDATE: Tuesday February 10, 2015 01:10PM EST
PEOPLE Top 5 are the most-viewed stories on the site over the past three days, updated every 60 minutes
Picks and Pans: Pages
On Tour With...
No one is wholly surprised when leading criminal lawyer Venetia j. Aldridge is found dead at her desk, blood ghoulishly poured over her barrister's wig. Half of London seems to have had a reason to do her in. She had turned out her lover, fought with her grown daughter, won the release of a psychopathic murderer and threatened to publicize the professional and personal eccentricities of her colleagues.
Scotland Yard's Adam Dalgliesh, P.D. James's stalwart, poetry-writing investigator, has his work cut out for him. And his biggest problem, as he navigates the stuffy, winding corridors of British justice, is that many of his suspects are criminal lawyers. As usual, James's vivid characterizations inform this richly textured meditation on passion, morality and the law. And, as usual, A Certain Justice is a certain hit. (Knopf, $25)
by Richard Firstman and Jamie Talan
When Waneta Hoyt's infant son Eric died suddenly and inexplicably in 1965, residents of rural Newark Valley, N.Y., felt nothing but sympathy for their quiet neighbor. After her second child died mysteriously three years later, they felt even worse. But when a third child died, again for no apparent reason, Waneta Hoyt's neighbors started whispering.
Even so, it took another 24 years—and two more deaths—before Hoyt was finally found guilty, in 1995, of smothering her five children. These are the unthinkable events at the heart of this spellbinding true-crime story. As grippingly paced and plotted as a legal thriller, Innocents examines the mind-boggling mistakes and dubious motives that led coroners, law enforcement officials and an influential Syracuse doctor to conclude that Hoyt's children all died of a little-understood disease—sudden infant death syndrome, or SIDS—in effect granting the attention-craving Hoyt a blank check to kill again and again.
Husband-and-wife journalists Richard Firstman and Jamie Talan also unravel the painstaking police investigation that culminated in Hoyt's full confession and sentence of 75-years-to-life in prison. Not that her jailing offers satisfying closure; by the time the elderly Hoyt is hauled away, she's too sad and feeble to make a tidy villain. An expert telling of a tragic, complex tale, Innocents will leave readers sorting through a jumble of emotions. (Bantam, $24.95)
by Richard Paul Evans
This volume concludes Richard Paul Evans's Christmas Box trilogy (which is not as seasonal as it sounds). And hallelujah: Readers shouldn't have to suffer the overwrought prose, flimsy characters, and contrived plotting of this series.
The Letter opens in 1933 with MaryAnne Parkin's decision to leave her husband, David, who, we are told, has been ignoring her for 20 years. Alone, David attempts to find his mother, who abandoned him as a child. His quest turns out to be fruitless, but he does meet a bratty society girl who nearly makes him forget his wife. In fact he seems barely to miss her. And since MaryAnne is absent for most of the book, her sadness doesn't register either, so the couple's eventual reunion is hardly moving. Similarly, when David gets beaten senseless while fighting a group of racist yahoos who are digging up the grave of his black friend, the only response is relief, since everyone knows that such melodrama—in derivative, wannabe tragedies like this one—is a sure sign that The End is near. (Simon & Schuster, $15.95)
by Julie Garwood
With 11 bestsellers in a dozen years, Julie Garwood has become a trusted brand name in the marketplace of escapist romantic fiction. In Come the Spring she continues the saga of Montana's Clayborne family, with black-sheep brother Cole now recruited by U.S. Marshal Daniel Ryan to help capture the dreaded Blackwater gang, who have been robbing banks and murdering civilians across a vast territory. The gang finally slips up when a young woman hidden in the kneehole of a desk at the bank escapes the carnage and becomes a sought-after potential witness. The book leans heavily on these stock characters of the Old West, especially the ruggedly handsome gunslingers and the sassy, beautiful women who love them.
Garwood still delivers respectable genre fiction. But it becomes obvious early on that the mystery tale is just a backdrop for the real theme: that the love of a good woman can make the most reluctant guy cry uncle. (Pocket, $24)
by Robert Ludlum
Two decades have passed since swaggering American spy Brandon Scofield saved the world—and sold millions of books—by squashing a memorable cabal of power-crazed killers in The Matarese Circle. But it seems he didn't get quite all of them. In Ludlum's latest thriller, his 22nd, the Matarese have resurrected their plans to throw the world into economic and political chaos—then step in and take charge. And Scofield—crankier, creakier but no less steely nerved—is called back to join a battle fought in a global theater, from the hills of Corsica to CIA headquarters in Langley, Va.
Countdown lacks some of its predecessor's punch, and readers will miss Circle's paranoia-packed tension between Scofield and his late KGB counterpart, Vasili Taleniekov. But Ludlum makes up for it by providing first-rate suspense and a healthy dose of humor along with the usual derring-do. Sure, they're still fighting to save civilization. But these days they have more fun doing it. (Bantam, $27.50)
by Jerome Groopman, M.D.
Jerome Groopman does not fear the reaper. In The Measure of Our Days this prominent Harvard researcher offers an unflinching portrait of terminal illness as seen through the eyes of a compassionate physician. The result is a moving story of a doctor and patients grappling with cancer and AIDS, one that may be compared with Sherwin Nuland's 1994 bestseller How We Die.
Tracking eight patients through the course of their illnesses, Groopman provides a detailed medical and psychological picture while never omitting the complexity of his own deeply vested feelings. Some of his patients live, some die; some are passive, some are pushy, but all are desperately frightened. Throughout, Dr. Groopman and his patients share a wrenching humanity.
This is not a light read—it delivers enough graphic detail to unsettle the most hardened medical voyeur. But the book clearly seeks a deeper truth: Is there a lesson to be learned in dying? Groopman, too realistic a scientist to make insupportable claims, lets his cases speak for themselves. (Viking, $23.95)
by Gregory Jaynes
Gifted writers in the throes of midlife crises are good bets to churn out entertaining books. Cranky, cynical Gregory Jaynes proves the point nicely in this dyspeptic little travelogue aptly subtitled A Really Sullen Memoir.
Feeling unsettled and "devalued, like a peso," the 47-year-old Jaynes, a veteran newspaperman and former writer for TIME and LIFE, nixed therapy in favor of a four-month, around-the-world voyage aboard a Russian icebreaker converted into a 20,000-ton cargo ship. Bad idea: The Russian crew is dour, the surly chef can't cook, and, worst of all, Jaynes's 11 fellow passengers are infinitely less witty than he. That forces our acerbic anti-hero to amuse himself, which he does mainly by making rude observations. Three zaftig Russian stewardesses, he writes, "have a combined weight I would estimate at forty-two pounds less than the Chrysler Building."
Never mind that nothing much happens during Jaynes's journey: His gorgeous writing redeems the most banal events (a dinner squabble between warring retirees is comedically rendered into high drama). And while some may find the author too much of a smart aleck, others will appreciate the brutal candor he employs in examining his own flaws: He loves his wife, for instance, but frankly admits, "I don't feel like being married." Of all those aboard his floating crucible, however, Jaynes reserves his harshest comments for the man he gets to know best—himself. (North Point, $23)
by Ann Patchett
Like many a woman who thought she knew her man, beautiful, 41-year-old Sabine expected no surprises from her husband, Parsifal. After all, they had worked together as magician and assistant for over 20 years before his sudden death from an aneurysm. So it comes as a terrible shock when she is contacted by their lawyer after the funeral and told that Parsifal had concocted an elaborate web of lies about his privileged upbringing in Connecticut.
In this elegant third novel, Ann Patchett, author of the critically acclaimed The Patron Saint of Liars, delicately explores the emotional quicksand Sabine faces as she travels to Alliance, Neb., to learn more about the man who was in truth the troubled son of a struggling farm-belt family. As she quizzes Parsifal's relatives for the reasons that long ago drove him away, Sabine must also confront her grief and sense of betrayal. This touching tale of loss and forgiveness challenges us to reconsider whether one can ever truly know another person. (Harcourt Brace, $23)
by Gregory Michael MacGregor
Page-Turner of the Week
IT STARTS AS A SIMPLE BREACH OF CONTRACT case. British aircraft manufacturer Pegasus Technologies is suing Arrow Dynamics over its design for what was supposed to be a lightweight plane for recreational pilots. Seems the streamlined little single-prop StormTree turned out to be unflyable. Without warning, it slips into a virtually unrecoverable free fall called a dead spin.
But nothing in this debut novel by L.A. lawyer MacGregor is quite as it appears—and civil litigation was never this exciting. Arrow is owned by a Perot-esque billionaire with White House aspirations. The plaintiffs are secretly being funded by a cabal of retired military types set on avenging old betrayals. Caught in the middle, attorney Chris Lang tries to present his case despite questionable evidence, disappearing witnesses and a suspiciously subjective judge. The author takes his time building characters and thickening his plot. But once the trial begins, MacGregor pushes the thrills to full throttle, and the reader is happy to go along for the ride. (Bantam, $22.95)
>Aerosmith
A WALK ON THE WILD SIDE
WHEN' AEROSMITH'S LEAD VOCALIST, Steven Tyler, learned that author Stephen Davis was planning to write the band's story, Tyler, 49, thought immediately of the various "greatest hits" albums released without the group's input. "We could've let it be a disaster, or we could've joined in," he says. "[Davis] was gonna do it anyway." So the band gave Davis—who had written the bestselling Led Zeppelin bio Hammer of the Gods—more than 200 hours of interviews over three years, holding back few details of the group's adventures with sex, drugs and rehab. The result, Walk This Way (Avon), targets that faithful legion of fans that lifted Aerosmith's 12th album, Nine Lives, to the top of the charts last year.
At a TV studio in New York City, some 40 fans ogle the band members as they sit on leopard skin couches, taping a live Q&A session via satellite link with eight bookstores nationwide. Sharyn Battersby, a musician from New York City who is old enough to remember the band's 1973 debut album, came to the taping with her two teenage children, who won tickets through the Aerosmith fan club. "I didn't bring them, they brought me," Battersby says of her kids. "They started going through my old records. I didn't mind. I think it's great."
Even some of those who have followed the band most closely during their quarter-century rise, crash and multiplatinum comeback have been surprised by Aerosmith's candid self-scrutiny. "My sister read it," guitarist Joe Perry, 47, tells one questioner, "and she told me, 'I knew you guys were bad, but I didn't know you were that bad.' "
Contributors:
J.D. Reed,
Alex Tresniowski,
Laura Jamison,
Louisa Ermelino,
Cynthia Sanz,
Stephen Fowler,
Lan N. Nguyen,
Joseph V. Tirella.
by P.D. James
Advertisement
Today's Photos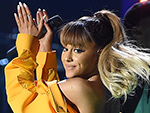 Treat Yourself! 4 Preview Issues
The most buzzed about stars this minute!