People Top 5
LAST UPDATE: Tuesday February 10, 2015 01:10PM EST
PEOPLE Top 5 are the most-viewed stories on the site over the past three days, updated every 60 minutes
Riding the Wave
He Just Wants to Club-Hop, Meet Models and Hang Out with His Friends, but After Titanic, Leonardo Dicaprio Has Hollywood at His Feet
Leonardo DiCaprio
was fully prepared to party. Earlier in the week, the
Titanic
star had flown about a dozen friends to Miami on a private jet and put them up in a rented waterfront mansion in South Beach. On Dec. 31, though, the serious fun began: DiCaprio, 23, treated the whole gang to a bacchanalian feast of beluga caviar, smoked oysters and Bollinger champagne. Standing on banquettes in the hip new restaurant Tantra, Leo and his pals, including longtime friend, actress Sara Gilbert, 22, whooped in the New Year. But DiCaprio refused to go down with the ship: The very next night he was full speed ahead—gyrating with the masses to house music in Sean Penn's South Beach nightclub, Bash. At one point the actor broke from the crowd, leaped onto a podium and began to bump and grind for the screaming women below. "It wasn't like he was trying to come off as a sexy movie star," says
E! Gossip Show
reporter Tina Malave. "He just got swept up in the music."
And who could blame him? With
Titanic
making tidal waves at the box office, a Golden Globe nomination to his credit and buzz about an Oscar nomination (it would be his second), DiCaprio ranks as Hollywood's hottest young leading man. Say goodbye to the smooth-cheeked teen idol who took not only his mom, Irmelin, but his grandmother Helena to the Cannes Film Festival in 1996. Mom was nowhere in sight eight days into the new year when the slightly fuzzy-faced Leo donated at least $5,000 and lunched with President Clinton at a Manhattan fund-raiser. So what if DiCaprio—who first gained notice playing a homeless waif on TV's
Growing Pains
in 1991—didn't move out of his mother's home until last November and still spends as much time making moves on his Sony PlayStation as on the models he meets in nightclubs? His
Titanic
costars know the score. After several arduous months on location in Mexico, "he'll be the first to tell you we made a man out of him," says Billy Zane. "You can't call him a boy anymore." Adds 22-year-old British actress
Kate Winslet
: "Leo is absolutely awesome. No one can really get near him at this point."
Many have tried—especially since DiCaprio's first romantic turn in last year's
Romeo & Juliet
. In Paris last spring filming
The Man in the Iron Mask
, due March 13, DiCaprio was reportedly chased through the Louvre by a pack of pubescent girls. Still more trailed him as he hit the Paris clubs, escorted by models the sociable star had met backstage at the fall fashion shows (including Gianni Versace's last one). By the time
Titanic
premiered at the Tokyo Film Festival in November, police were needed to control the thousands of hysterical girls surrounding the theater. "Leo, I'm ready to die for you!" screamed one would-be Japanese Juliet. DiCaprio seems both flummoxed and flattered. "It's great to get that kind of attention," he told
Good Morning America
's Joel Siegel. "But it's also strange at the same time because you don't know many of these people individually." Take it from one who knows him well: "Leo's obviously very aesthetically pleasing," says DiCaprio's
Romeo
costar
Claire Danes
, 18. "He's really charismatic, very perceptive and very charming."
So far, the only woman who has come close to having DiCaprio all to herself was L.A. model Kristin Zang, whom he dated for 15 months. Though he has club-hopped since with such beauties as supermodels Helena Christensen and Amber Valletta and Species' Natasha Henstridge, DiCaprio prefers to spend his spare time with boyhood pals from L.A.—including actor Tobey Maguire (
The Ice Storm
) and his assistant on
Titanic
, Jonah Johnson. He even has travel perks for them written into every movie contract so that they can be with him on location. In Paris, "Leo had a car on call for us all the time," recalls actor Ethan Suplee, who stayed with DiCaprio in a rooftop apartment—complete with Ping-Pong table and video games—near the Champs-Elysées. On days off "we'd figure out lunch," says Suplee, "then figure what museums to go to."
But fame has strained DiCaprio's relationship with some old friends. In 1995, DiCaprio appeared in a mostly improvised short film called
Don's Plum
as a favor to aspiring director R.D. Robb, his buddy since their teens. When Robb expanded the film to feature length—a change he says that DiCaprio agreed to—and tried to interest studios in distributing the movie, he claims Leo put the word out in Hollywood not to do business with him. They haven't spoken since. DiCaprio denies putting pressure on studios but maintains he never agreed to make
Don's Plum
a full-length movie, which would have commercial value thanks to his stardom. "Leo liked this film," says
Plum
producer David Stutman, "but for some reason he didn't want it seen."
Controlling his image seems paramount for DiCaprio, who in the past has chosen quirky and sometimes disturbed characters like those he played in 1993's
What's Eating Gilbert Grape
(for which he earned an Oscar nomination for Best Supporting Actor), 1995's
The Basketball Diaries
and '96's
Marvin's Room
. Though he signed on for
Titanic
for a reported $2.5 million, his reluctance to be seen as a mainstream movie star initially got him into trouble with director James Cameron. "Leo didn't trust me 100 percent," says Cameron, whose signature films,
The Terminator
and
True Lies
, are noted more for action than acting. In
Titanic
, DiCaprio plays the romantic hero, Jack, a scrappy young artist traveling in steerage, who woos the unhappy upper-class Rose. "Leo was questioning everything in the script. At first I was like, 'Hey, man, why did you take the part? You don't seem to like anything about it,'" says Cameron. "Then there was this cathartic moment when we both just sat in my trailer and talked for a couple of hours, and we hugged at the end and went back to work."
Still to be solved was the problem of Leo's cold feet. And hands. And, for that matter, every other part of his six-foot frame that came into contact with the torrents of chilly seawater he was required to slosh through last winter on the Mexico set. "Leo was like a cat," says Cameron. "He always made this big drama about getting wet." But after months of slowly pouring buckets of warm water over the star to ease his chill, crew members couldn't help but notice a change in DiCaprio by the last day of filming, when his scene was to be shot entirely underwater. "I'm down there in my scuba equipment," says Cameron, "and Leo comes down, and he's a total fish underwater. And he's [even] doing somersaults."
Back on dry ground, a boisterous DiCaprio kept the cast and crew entertained, taunting the squeamish with his pet bearded dragon Blizz and adding cast members—including Winslet—to his repertoire of uncanny impersonations. Yet the instant the camera rolled, says actor Danny Nucci, "Leo would go from doing cartwheels and being a total clown to being dead serious." On their first day of filming, DiCaprio waltzed into Winslet's dressing room to find her preparing for the scene in which Jack does a nude drawing of Rose. "I was having my makeup put on—with nothing on—and there was Leo," recalls Winslet. "He saw me and went, 'Whooa!' and I said, 'We're going to spend the whole day like this; we might as well get over it now.' That broke the ice."
Outside work, DiCaprio's good humor and positively unstarlike behavior have won him friends at his favorite nightspots, where he refuses to pull rank and often waits by the door for up to an hour until all his pals make it past the velvet rope. "Leo glides through a room. He's flirty, he's accessible, he's cool," says Steve Lewis, director of the Manhattan club Life. "He's not a demanding kind of guy." Still, in Rosarito during the
Titanic
filming, Leo and four or five of his gang were tossed out of a local disco, Rock and Roll Taco, for "dancing inappropriately, with one guy lying on top of another guy," according to the club's manager. Back in his ocean-view suite at the Real del Mar resort, Leo had "muchas fiestas," according to a maintenance worker who recalls changing many broken lightbulbs.
Frat-boy antics aside, DiCaprio is no Hollywood bad boy. By their own account, his parents rebelled for him. "We already did the craziness," Irmelin, 52, told
The New York Times
in 1995—and later, the paper added, she lit "a fat joint." His mother, a former legal secretary, and Leo's father, George, 54, a longhaired, self-described "old hippie" who produced underground comic books, separated when Leo was a year old. But they raised their only son together. "Whatever [wild thing] I did would be something they'd already done," Leo once said of his parents to Scotland on Sunday. "I mean, my dad would welcome it if I got a nose ring."
He never did, though, preferring to go with a moderately grungy look and to spend long afternoons shooting hoops just miles from the studio lots where he would make his career. But after a most inauspicious show-business debut—he was booted off the set of
Romper Room
at 5 for being disruptive—DiCaprio followed his stepbrother Adam Farrar, now 26, into TV commercials, landing an ad for Matchbox cars at 14. That led to other ads as well as guest appearances on
Roseanne
. But what impressed the casting agents didn't work on the girls. "He was kind of a dork," recalls Susanna Mejia, a classmate of Leo's at Marshall High, "like a little wimpy guy." Helen Stringos-Arias, his ninth-grade drama teacher, noticed something more. "You just couldn't help but gravitate toward what he did," she recalls. "When he did his monologue, it was so moving that he had the class in tears."
By 1991, when he scored a regular role as the homeless Luke in
Growing Pains
, DiCaprio's potential was glaringly apparent. "We had the sense then that nothing was ever going to stop him," recalls the sitcom's star, Alan Thicke, who, as the head of the Seaver clan, petitioned producers unsuccessfully to revive the fading series by expanding Leo's character. "He just lit up the place."
Robert De Niro saw the spark and, after reading with him at his audition, handpicked DiCaprio to play the lead role of Tobias Wolff in
This Boy's Life
, the film that effectively launched his big-screen career. High school—never exactly his forte anyway—was completed with a tutor. Irmelin and George quit their jobs to manage their son's career—"My parents are so a part of my life, they're like my legs," he recently told Vanity Fair—and the scripts came pouring in.
After the success of
Titanic
, which has made more than $200 million so far, DiCaprio is preparing a return to more edgy, complex characters. "Leo wants to be a pro and an actor," says
Iron Mask
producer Russell Smith. "He doesn't want to be a star."
In
The Man in the Iron Mask
, DiCaprio plays France's King Louis XIV and the king's twin brother. His next project is reported to be
Bombshell
, the true story of a young physicist who allegedly leaked atomic secrets to the Soviet Union. In the meantime, DiCaprio plans to take a long break and eventually travel a bit until the hoopla subsides. "Stardom may have captured his imagination for the moment," says director Cameron, "but I don't think it's where he started out, and I don't think it will be where he winds up. Leo wants to go to the depths. The choices he's likely to make may disappoint people. He may not want to be Jack again for a while." Perhaps not. But come hell or high water, he'll always be Leo, and for a lot of people, that's all that matters.
ANNE-MARIE O'NEILL
JEFFREY WELLS and IRENE ZUTELL in Los Angeles, KEN BAKER in Rosarito, FANNIE WEINSTEIN and FRAN BRENNAN in Miami, PETER McKILLOP in Tokyo, ANNA LISA RAYA and NATASHA STOYNOFI in New York City and CATHY NOLAN and PETER MIKELBANK in Paris
Contributors:
Jeffrey Wells,
Irene Zutell,
Ken Baker,
Fannie Weinstein,
Fran Brennan,
Peter McKillop,
Anna Lisa Raya,
Natasha Stoynoff,
Cathy Nolan,
Peter Mikelbank.
Advertisement
Today's Photos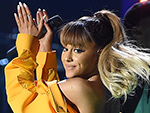 Treat Yourself! 4 Preview Issues
The most buzzed about stars this minute!