People Top 5
LAST UPDATE: Tuesday February 10, 2015 01:10PM EST
PEOPLE Top 5 are the most-viewed stories on the site over the past three days, updated every 60 minutes
Picks and Pans Main: Tube
Talking With...
ABC (Mondays, 8 p.m. ET)
Grade for both: C-
Network television now offers three prime-time series devoted to life's most embarrassing videotaped moments (counting Dick Clark's recent return to weekly NBC duty with TV Censored Bloopers '98), but only these two shows claim in their titles to be superlatively funny.
The World's Funniest!, which premiered in the fall, supplements home videos with TV outtakes (news reporters' flubs are big) and comic commercials. The host, Fox sportscaster James Brown, has described it on the air as "an all-you-can-eat smorgasbord of everything that's funny." (Belch.) America's Funniest Home Videos, shelved by ABC in '97 after a 7½-year run, returned in early January with a new, in-the-round set and hip new co-hosts Daisy Fuentes (model and ex-MTV personality) and John Fugelsang (comedian and VH1 host). In fact, the whole thing is so cool they're calling it AFV for short.
The problem is: How much hipness can be injected into any program that relies on endless footage of folks falling on their faces, losing their pants and getting knocked silly? America's Funniest plays up Fuentes's body (her four-letter fashion statement: mini) and Fugelsang's sneer. "I hear they're already clearing off a shelf for this show at the Museum of Broadcasting," he cracked at the close of one hour. (You're right, John. It stinks, okay?) On the other hand, Brown grins his way through The World's Funniest! as if he took the title seriously, dropping in an occasional football reference ("There's a 15-yard penalty if you don't stay tuned") so viewers will know he has another, more dignified way of making a buck. Though deficiently hip, former America's Funniest host Bob Saget had the most reliable approach to this material: sarcasm lite.
American Movie Classics (Tues., Feb. 10, 10 p.m. ET)
B
Subtitled The Black Experience in Hollywood (1903-1970), this documentary stops disappointingly short of the '70s "blaxploitation" period. (We see Jim Brown running hard in The Dirty Dozen, not bashing white baddies in Slaughter.) But the film, narrated by actor Louis Gossett Jr., duly honors the trailblazers—from Stepin Fetchit to Sidney Poitier, from Hattie McDaniel to Dorothy Dan-dridge—who showed the way for the black stars of today. A highlight is the story of Bill "Bojangles" Robinson, the elegant dancer who endured years of servant roles before 1943's Stormy Weather finally allowed him to strut his stuff in the white tie and tails that so became him.
PBS (Wed., Feb. 11, 9 p.m. ET)
C+
If only we could wave a wand and make a portion of this 2½-hour program disappear. Abracadabra—away with all profundities on the significance of magic through the ages, like mentalist Max Maven's pompous assertion that "a society without mystery becomes psychotic." Ah, where mind readers flourish, sanity reigns.
Speaking of mentalism, we know what you're thinking: If this PBS offering didn't combine the tricks with serious talk, what would distinguish it from one of those NBC World's Greatest Magic specials? For one thing, there's the welcome absence of NBC emcee John Ritter and his lame jokes. For another, there's archival footage of legendary magicians such as Channing Pollock (pioneer of the doves-from-hankies routine). As for today's illusionists, you'll see so much of Lance Burton's Las Vegas act that your public station may demand a pledge in lieu of a cover charge.
ABC (Fridays, 9:30 p.m. ET)
C
This freshman sitcom is nothing if not cheeky. When the midseason decision was made to shake up the cast of characters, no one bothered inventing a whole plot line to explain the changes. Mischievous angel Marty (Mike Damus) simply opened an early-January episode with a quick rundown on the suddenly restructured family life of his pal Steve (Corbin Allred), for whom he acts as incompetent heavenly guardian. Out: single Mom (The Brady Bunch alumna Maureen McCormick). In: single Dad (Tommy Hinkley) and Grandpa (Jerry Van Dyke, late of Coach). Don't ask—just please laugh.
The writing displays a desperate need to reach new levels of nuttiness, while the gifted but overeager Damus, 18, talks to the camera, tosses off impressions (look—it's teen Johnny Carson) and seems to think he's in a one-man high school talent show. But Van Dyke joins an already strong grown-up contingent that includes Ron Glass as Marty's celestial supervisor and Conchata Ferrell as Steve's earthy aunt. With the right coaching, maybe Teen Angel has a prayer of making it to sophomore year.
>Emme
IN THE QUIRKY WORLD OF TALK SHOWS, one thing is abundantly clear: size does matter. Just ask Rosie,
Oprah
, Ricki and, now, Emme, the large-size model turned host of E! Entertainment Television's new makeover show Fashion Emergency, which premiered Dec. 29 and airs Monday nights (9:30 p.m. ET). "Sixty percent of women in this country are size 12 or above," says Emme, 34 (rarely referred to by her last name, Aronson). "I think one reason they hired me is because my body is about accepting yourself right now instead of when it's 20 pounds lighter."
Enter Fashion Emergency, which answers more than 500 letters, e-mails and phone messages a week from Americans seeking costume aid. "We do makeovers on men, women, kids, snowbirds going to Florida and drag queens wanting to update their image," says Emme, who is married to Phillip Aronson, an advertising executive. On one show she and fashion experts Brenda Cooper, winner of a costume-design Emmy for The Nanny, and Leon Hall, a Fashion Association spokesman—helped a nun who had just left the order kick the habit. "She wore blue and white for 30 years and was sick of those colors," says Hall, who dressed her in radiant red.
Emme's own life is a testament to transformation. After a year's stint as an on-air reporter for an NBC affiliate station in Flagstaff, Ariz., she became a plus-size model in 1989 and quickly rose to the top of that field. Now back on the small screen, Emme says, "I'd love the opportunity to blossom in television," perhaps in a sitcom, she adds. The big screen beckons too. "But that takes time," she says. "Hollywood is known for size 4s, 6s and 8s, and I'm a healthy size 14."
Contributors:
Lisa Kay Greissinger.
Fox (Sundays, 7 p.m. ET)
Advertisement
Today's Photos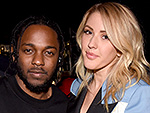 Treat Yourself! 4 Preview Issues
The most buzzed about stars this minute!