People Top 5
LAST UPDATE: Tuesday February 10, 2015 01:10PM EST
PEOPLE Top 5 are the most-viewed stories on the site over the past three days, updated every 60 minutes
Picks and Pans Main: Screen
Talking With...
January and February are the months when savvy moviegoers either catch up with all the fab films that opened at Christmastime (this winter, that means Titanic, As Good as It Gets and Oscar and Lucinda) or swear off popcorn. During these two months, Hollywood studios dump the ho-hum stuff that has been sitting on their shelves a while and for which they rightly hold few expectations.
Just such a movie is Palmetto, a noirish thriller that quickly becomes as swampy as the humid Florida town of its setting and title. Harrelson plays an ex-newspaper reporter who, upon his release from the clink after serving two years in prison on a trumped-up criminal charge, plunges into seriously bad behavior. He agrees to help a millionaire's sexy wife (Shue, vamping about in short skirts that cling like Saran Wrap) with a kidnapping scheme. She and her teenage step-daughter plan to fake the girl's kidnapping, and they want Harrelson to make a threatening phone call demanding $500,000 in ransom. For letting his fingers do the wrong-side-of-the-law walking, he'll earn a cool $50,000.
Nothing, of course, goes according to plan. Double crosses abound, and Harrelson soon finds himself in a dilly of a pickle. Not that viewers still hunkered down in the theater will care. Palmetto, haphazardly directed by the usually interesting Volker Schlondorff (The Tin Drum), is the sort of movie in which both the characters and the plot end up making so little sense that you find yourself wondering if crucial scenes have gone missing. If so, surely they are now in a better, happier place.
Harrelson, after his bravura turn in The People vs. Larry Flynt and his hilariously stoned-out cameo in Wag the Dog, can't seem to get a bead on his character here and instead concentrates on looking hot and bothered. Shue way overdoes her steamy femme fatale bit but at least seems to be keeping herself amused. (R)
Marlon Wayans, David Spade
At the recent Sundance Film Festival during a Q&A session that followed a screening of director Penelope Spheeris's heartbreaking documentary about troubled runaway teens, The Decline of Western Civilization, Part III, Spheeris said that she preferred making documentaries to "fluff studio comedies."
Senseless is Spheeris's latest fluff studio comedy. While not registering as high up on the please-o-meter as her earlier Wayne's World, the movie is brainless, harmless fun (excepting a few dubious jokes at the expense of Asians and gays). It's about a hardworking, ambitious college student (Wayans) whose senses of taste, touch, smell, sight and hearing go kerflooey after he injects himself with an experimental potion. The change proves first a boon and later a hindrance to his romance and career ambitions. Senseless's plot is as shaggy as the carpet in a bachelor's apartment, circa 1962, but the movie does deliver a decent number of dumb, raunchy laughs, and Wayans (youngest brother to talented siblings Keenen, Damon, Kim and Shawn) is an appealing, if broad, performer. (R)
Catherine McCormack, Rufus Sewell
A deliriously woozy costume picture that plays like a bodice buster for the women's studies set, Dangerous Beauty tells the true story of 16th-century Venetian courtesan Veronica Franco. She was a multitalented gal who, in addition to sleeping with scads of powerful men, wrote poetry, swung a mean sword, survived the plague and the Inquisition, and all the while remained true in her heart to her first love, a nobleman unhappily wed to another woman. These two lovers are passionately played by British lookers McCormack (Braveheart) and Sewell (Cold Comfort Farm), who gamely don (and lustfully tear off) their elaborate period dress, enthusiastically declaim the script's florid lines and still manage to look as contemporarily chic as Calvin Klein models. Jacqueline Bisset has several piquant scenes as Franco's mom, a world-weary ex-courtesan. (R)
Vanessa Redgrave, Natascha McElhone
On a lovely summer's day in 1923 London, Clarissa Dalloway, the proper, middle-aged wife of a politician, tries to focus her energies on the party she's throwing that night. But the past accompanies her everywhere. She remembers herself as an unformed young lady (McElhone), elated yet scared by the impulsive tug of her desires—desires ultimately repressed by her conventional marriage. Elsewhere in the city that same day, far outside Mrs. Dalloway's charmed but constricted circle, a shell-shocked veteran (Rupert Graves) is losing a battle against despair.
He has my sympathy.
It's not surprising that a movie of Mrs. Dalloway would miss the essence of Virginia Woolf's novel: Through the consciousness of one woman, we not only hear the roar of a whole city but sense the ebb, the flow, the evanescence of the lives in it. Surely, however, a movie Dalloway didn't have to be badly acted. The entire cast is insipid, giddy or just plain twitty. Even Redgrave strikes the wrong note. Prattling on about her fête (or, as she grandly pronounces it, "my paaaaah-teeeeeee"), she's insufferably radiant. Someone fetch a lampshade for Mrs. Dalloway's head. (PG-13)
>John Goodman
YABBA-DABBA BLUES
REPLACE JOHN BELUSHI? DON'T GO there with John Goodman. "He was a force of nature. There was absolutely no attempt by me to fill his shoes," says the star of the sequel Blues Brothers 2000. Goodman, 45, was such a fan of Belushi and Dan Aykroyd's work in the 1980 original that, "I would have done anything. I would have parked [Aykroyd's] car for him just to have anything to do with [the sequel]." Goodman didn't know that Aykroyd was already thinking about casting him when he started writing the film four years ago. "He is a vocalist," explains Aykroyd, the artist formerly and once again known as Elwood Blues. Plus, "he can really shake it and shimmy." That's news to Goodman, who sang in 1991's King Ralph but protests, "I've never been able to put two steps and a bump together."
Goodman's dance card is full at the multiplexes these days: The former star of TV's Roseanne and the big-screen version of The Flintstones, who lives in Louisiana with his wife, Anna Beth, 29, and daughter Molly, 7, is costarring in the thriller Fallen and the fable The Borrowers, and on March 6, he'll add the offbeat comedy The Big Lebowski. Not that he'll ever shake his days heading a certain modern Stone Age family. (No, not the Conners.) "On the street," says Goodman, "I have heard 'yabba-dabba-doo' once too often."
Contributors:
Tom Gliatto,
Jason Lynch.
Woody Harrelson, Elisabeth Shue, Gina Gershon, Michael Rapaport
Advertisement
Today's Photos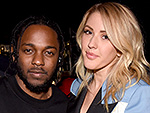 Treat Yourself! 4 Preview Issues
The most buzzed about stars this minute!