People Top 5
LAST UPDATE: Tuesday February 10, 2015 01:10PM EST
PEOPLE Top 5 are the most-viewed stories on the site over the past three days, updated every 60 minutes
Picks and Pans: Pages
Book Buzz
The plot line to Grisham's latest legal thriller—pithily described in Hollywood circles as Jerry Maguire meets The Rainmaker—has producers drooling and the author playing coy about its big-screen future. But why wait for a possible movie when Lawyer is such a good read? The story revolves around 32-year-old Michael Brock, an antitrust attorney on the fast track to a partnership in the elite Washington law firm of Drake & Sweeney. Long undisturbed by the panhandlers who people many of the District's sidewalks, Brock's conscience gets a wake-up call when an armed homeless man slips into the firm's plush offices and takes him and eight other attorneys hostage. Bloodied and shaken in the ensuing shootout, Brock sets out to discover why his firm was targeted and in the process uncovers both shady legal dealings at Drake & Sweeney and a soul within himself.
Grisham has forsaken some of his usual suspense and fireworks in favor of an unabashedly heart-tugging portrait of homelessness. But his zippy pacing remains, along with enough plot zigzags to keep readers happily hooked. By now, Grisham could probably put his grocery list on the bestseller charts, but The Street Lawyer has earned its place there. (Doubleday, $27.95)
by Howard Blum
Armed with little more than ambition, ego and a pair of visas obtained by forging the signature of a Saudi prince, Colorado millionaire Larry Williams and former California SWAT team member Bob Cornuke set out in 1988 on a true-life Indiana Jones-style expedition: to find the gold that the fleeing Israelites left at Mount Sinai during the biblical Exodus. Guided by their reading of holy scripture (and a tip from an unsuccessful fortune hunter), the Americans believe the real Mount Sinai is in Saudi Arabia, not Egypt. Unfortunately for Cornuke and Williams, the Saudis are building a military installation at the mountain, which is now surrounded by barbed wire and armed Bedouins. But heck, every good yarn needs a twist or two, and Vanity Fair contributing editor Howard Blum's thriller has plenty, with a cast that includes the CIA, the Mossad, sexy women spies, a Saudi king who's hooked on Cheez Doodles and Nintendo, and more Bible quotes than you're likely to find outside of Sunday school.
Even if you dismiss the gold-digging scheme as preposterous, Blum's combination of factual detail and suspenseful narrative turns Bob and Larry's not always excellent adventure into a very readable tale. (Simon & Schuster, $25)
by Maria Flook
Novelist Maria Flook, author of 1995's Open Water, has now turned to memoir writing. And like practically every other memoir these days, hers centers on her troubled family. But what a viper's den this clan is: Flook's mother Veronica—an icy Vivien Leigh look-alike—mostly ignores Maria and big sister Karen but tries to seduce their boyfriends. Ulcer-ridden Dad is too busy knocking back Pepto-Bismol to protect the girls from Mom's malice. Then 14-year-old Karen, Maria's sister, runs away from their upper-class suburban Delaware home and becomes a prostitute in Norfolk, Va. And just when you think things can't get any worse, Karen turns up on the family doorstep, emotionally and physically battered, and her mother promptly commits her to a mental institution.
Flook is more effective writing about Karen's degrading exploits in a sordid underworld—where the teenager attracts every sleazeball known to mankind, including a Bible-thumping preacher who rapes her—than in describing her own minor descent into delinquency. Always graphic and frequently brutal, Karen's scenes are written with such urgency that one wants to reach into the pages and rescue her. Fortunately there's no need: Flook reports that Karen is now, astonishingly, leading a stable married life with children of her own—stable enough to consent to this raw portrayal. (Pantheon, $25)
by Gina Kolata
Leaving aside Mary's little one, Dolly has become the most famous lamb in history—and the subject of a fierce religious, ethical and scientific debate. In this passionate and authoritative account, New York Times science writer Gina Kolata picks up the story long before Dolly was cloned from a sheep's udder and born in Scotland on July 5, 1996, and peers well into a murky future.
It was inevitable that Dolly's birth would spawn a round of cloning jokes. (One played off William Blake's famous line "Little lamb, who made thee?" Answer: a significant udder.) But we should not underestimate the power that may be unleashed by this technological and biological breakthrough, Kolata emphasizes, comparing it to Einstein's theory of relativity or the splitting of the atom.
The goal of the Scottish researchers was to develop animals that could produce drugs for human use. But the world soon considered the inevitable question: What about cloning humans? Kolata, who herself seems open-minded about cloning's potential, skillfully turns our attention to the larger question: Is there knowledge that it would be better for us not to have? "Many-people wonder," she quotes one Princeton University theologian asking, "if this is a miracle for which we can thank God, or an ominous new way to play God ourselves." (Morrow, $23)
by John J. Nance
Page-Turner of the Week
AIRBRIDGE FLIGHT 90 FROM COLORADO Springs to Phoenix is in desperate trouble. A terrorist, unseen by any of the 130 terrified passengers and crew members, is apparently holding pilot Ken Wolfe at gunpoint, demanding that federal officials arrest and indict a known child molester for the torture-murder of a young girl. He claims to have a bomb that he will detonate if he is not obeyed. Chasing the Boeing 737 across the skies, FBI hostage negotiator Kat Bronsky is the authorities' only hope of reaching a safe resolution. Author John Nance, a Tacoma, Wash., airline captain and media commentator on air safety issues, provides a thrilling ride, with enough inside-the-cockpit details and nervy plot maneuvers to keep even the most experienced thriller addicts strapped into their seats for the whole flight. Hostage doesn't let a reader go until the last page. (Doubleday, $23.95)
by Linda Wolfe
Ricardo Caputo, with his Latin-lover looks and his Old World manners, was a master seducer. He wrote love poems to his girlfriends, took romantic vacations with them and even charmed their parents. Unfortunately, Caputo also developed a nasty habit of killing women who loved him.
True-crime journalist Linda Wolfe (Wasted, Double Life) has more than a professional interest in Caputo: One of the women he is suspected of killing—Jacqui Bernard, a 62-year-old social activist—was her friend. Wolfe is obsessed with finding out how Caputo could have fooled the women—many of them well-educated and presumably savvy professionals—he victimized cross-country starting in the 1970s. The one trait they shared, Wolfe suggests, was their desire to nurture a man. Though Wolfe tries to convince herself that she would have recognized Caputo for the "beautiful snake" he was, she comes to the haunting conclusion that any one of us could have been fooled by him.
Though Love Me to Death lacks the propulsive suspense of the best crime books, Wolfe's outrage—which peaks when Caputo claims insanity at his 1994 trial for the murder of Natalie Brown, a Manhattan bank teller—is a wonder to behold. (Eventually he pleaded guilty to manslaughter; he died in prison last October at 48.) Unfortunately her personal involvement works against her; too often we hear about her own reactions rather than the crimes. For all of Wolfe's legwork, Caputo remains a terrifying enigma. (Pocket, $24)
by Joseph Heller
Joseph Heller had all the makings of what could have been a miserable childhood. His father died from a bleeding ulcer when the author was just 5, leaving Heller's seamstress mother to raise him and two much older stepsiblings (both products of the father's prior marriage) on her own in Brooklyn in the middle of the Depression. Yet there was one consolation for him: He grew up down the street from the world's most famous amusement park, a wonderland of thrill rides and carnival attractions that buoyed his spirits and inspired his youthful imagination. Fans of Heller's classic 1961 comic novel, Catch-22, might expect him to look back on his own life with acerbic wit and bitter irony. But this memoir—taking us from his youth through his earliest publishing triumphs—is thick with warmly recalled memories of innocent summer days of punchball and roller-coaster rides. It is a treat to read a literary memoir that dredges up not painful childhood traumas but rather a brand of youthful naïveté and pluck that undoubtedly helped Heller cope with what life threw his way. (Knopf, $24)
by Padgett Powell
Fourteen years ago Padgett Powell published a wonderful first novel, Edisto, that made him a favorite with fans of literary fiction. His work since then has grown knottier and less accessible. This, his fifth book, is a collection of quirky, challenging stories about people (mostly men) who have fumbled away love and friendship.
Powell's writing, as always, is a marvel of pep and invention. His best sentences virtually squirm on the page; they careen like the drunk who walks "stiff-chested and aslant and veering and thin-legged, like the Planter's Peanut on a toot." But too many of these stories dip into the bizarre and lose their way in a surreal fog. A housewife decides to accept the sexual advances of a 12-year-old boy; a man heads for Mexico in search of a 50-pound chihuahua; two friends, one with cancer of the eyeball, the other heartbroken, visit a Chinese woman whose practice of alternative medicine is either a kind of mothering or S&M sex play. Madness is always a paragraph away.
Words in expected sequence keep us sane. Out of order, they threaten us with chaos. Will it be the divine madness of poets, or the gibberish of a garden-variety kook? With Powell you get a bit of both. (Holt, $22.50)
>DISSENTING OPINION
THE WHITE HOUSE SEX BROUHAHA HAS spurred Ballantine to rush out Vincent Bugliosi's No Island of Sanity, in which the former L.A. prosecutor argues that the Supreme Court erred in allowing Paula Jones's civil lawsuit to go forward. When there are two conflicting but valid rights—Jones's right to have her day in court vs. the public's right to an undistracted President—the court, Bugliosi argues, must give "greater protection" to the public's interest. His book—moved up from April—kicks off Ballantine's Library of Contemporary Thought, a new paperback nonfiction series.
SPECIAL EDITION HARPERCOLLINS HAS ISSUED A COMmemorative hardcover copy of The Bean Trees, Barbara Kingsolver's 1988 novel about a Kentucky woman's efforts to escape a life of poverty. In its first decade, the book has sold more than a million copies. "I am astonished that [everyone from] Japanese housewives to high school boys in Pough-keepsie finds something in The Bean Trees that is useful," says the 42-year-old mother of two, whose new novel, The Poisonwood Bible, is due this fall.
THE DIVINE 'MISS S' HERE'S A CASE OF INSPIRED CASTING: Hollywood's diva Bette Midler will play publishing's diva Jacqueline Susann, the colorful author of Valley of the Dolls, in the Universal picture tentatively titled Isn't She Great. "[Midler] has the energy and spirit to do justice to the character," says Grove Press's editor in chief, Ira Silverberg, who spearheaded the recent reissuing of Susann's works.
Contributors:
Cynthia Sanz,
Deborah J. Waldman,
Victoria Balfour,
Rebecca Morris,
Emily Listfield,
Thomas Fields-Meyer,
Adam Begley,
J.D. Reed,
Lan N. Nguyen.
by John Grisham
Advertisement
Today's Photos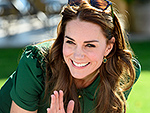 Treat Yourself! 4 Preview Issues
The most buzzed about stars this minute!