People Top 5
LAST UPDATE: Tuesday February 10, 2015 01:10PM EST
PEOPLE Top 5 are the most-viewed stories on the site over the past three days, updated every 60 minutes
Plot Twist
A Night of Playing at Homicide Ends with a Very Real Murder Charge
Just hours' earlier, Hricko, 32, and her husband, Stephen, 35, had seemed eager participants in a murder-mystery play, The Bride Who Cried, the campy highlight of a Valentine's Day getaway weekend on Maryland's Eastern Shore. But that was only the curtain-raiser for a whodunit more real and more chilling. By night's end, a real body had turned up—Steve's. And within days, police would charge Kim, his wife of nine years and mother of their 8-year-old daughter, with murder. "To find out after such a wonderful night that something like that had happened was just mind-boggling," says actress Bobbi Benitez, who directed the melodrama. "It was like jumping from comedy to tragedy."
Steve Hricko, a burly golf course superintendent, and Kim had driven some 75 miles from their home in Laurel, Md., to the resort. The evening started well, with the couple among about 170 guests who attended one of two simultaneous performances of a mock wedding that takes a bad turn when the groom drops dead mid-toast, the victim of poisoned champagne. "It was one of the better ones we've done, because of the high degree of participation," says Henry Dove, who played a detective that evening. Among the most avid participants was Kim Hricko, a hospital surgical assistant, who went so far as to trail the actors carrying the ersatz corpse from the ballroom. "She had to be called back into the room," recalls director Benitez. "It was kind of bizarre."
Around 10:30 p.m., after Dove had handcuffed the culprit (Benitez, playing the mother-in-law), guests began drifting back to their rooms and cottages scattered across the lush 153-acre property. Gazing out at the bay from her room, Pat Canapp, visiting from Baltimore, remembers the sublime sight of swans swimming in the moonlight, but she woke later to see an unsettling fog coming off the water. "I don't know what it was," she says, "but I had this sad, spooky feeling."
With good reason, as it turned out. Kim Hricko would later tell police that after her husband had gotten drunk, they had argued and she had gone for a drive. Returning some 90 minutes later, she said, she found the door locked and smoke coming from their cottage. After Kim reported the blaze and an attendant phoned 911, a hotel employee and a guest, Phil Parker, sprinted the 250 yards to the scene, where they dragged the 265-pound Hricko from the smoky room. "All she kept saying was that she wanted to see his dead body" says Parker. "But I don't think anyone had told her he was dead."
Steve Hricko had met his end in a most unusual manner, his upper torso and head badly burned by a fire that barely damaged the room, scorching part of a mattress but sputtering out for lack of oxygen by the time firefighters arrived. A box of cigars was found near the body. Although the cause of death has not been disclosed pending toxicology reports, partial autopsy results revealed that Steve had died—or at least stopped breathing—before the fire began. And his blood bore no trace of alcohol.
Though none of this was made public until some time later, there were hints that something was amiss at Steve's Feb. 20 funeral in his hometown of State College, Pa. "I've met many wives who were devastated," says John Lee, the Baptist minister who performed the service. "But she didn't show any real strong emotion." Three days later, when police arrived at the home of friends in Easton, Md., where Hricko was staying—not long after she had undergone five hours of questioning—she downed some 60 tablets of the depressant Xanax and threatened to kill herself with a razor blade. Charged with first-degree murder and arson, she was placed on suicide watch in Maryland's maximum-security psychiatric hospital in Jessup.
To those who knew the couple, it all seemed stunningly out of character. "I always figured it was a Mayberry-type family," says Mark Burkholder, a friend of Steve's since 1992. Baltimore country club manager Joe Fulco remembers interviewing Steve last year for a position as golf course superintendent. Asked to list his three top priorities, "he said, 'My wife, my daughter and my job—in that order,' " Fulco says.
Outwardly the Hrickos appeared to be the proverbial opposites who attracted. Despite his imposing size, the 6'4" Hricko, a standout high school football defensive lineman, was shy and reserved. By contrast, Kim, a bubbly extrovert, became a vocal cheerleader at daughter Anna's soccer games and a volunteer advocate for abused children. "She's one of the nicest people you'd ever want to meet," says real estate agent Cathy Rosenberger, who sold the couple the $118,000 townhouse they moved into last September in Laurel, a suburb of Washington. "I could see them hugging in the kitchen," says a neighbor. "I never heard any fights."
Yet there were subtle signs of trouble. After moving in, Kim told one new neighbor that only she and her daughter were living in the home. And Steve's friend Burkholder recalls Kim taking her husband to task when he returned from a rare night of drinking. "She gave the impression of being a real Bible-thumper, all straitlaced and goody-two-shoes," he says. "She had a temper on her."
Perhaps more significantly, police say Kim was having an affair but that Steve had refused her request for a divorce and the couple was seeing a marriage counselor. According to police, Kim told a friend that she planned to inject Steve with a drug that would stop his breathing, then set a fire to simulate an accident caused by smoking. Claiming she even offered a hospital colleague thousands of dollars to help, police cite a possible motive: a $200,000 life insurance policy on Steve that the couple purchased in 1996.
Puzzling over the Hrickos' shattered home and the uncertain future awaiting little Anna—currently staying with Steve's parents in State College but expected to be the subject of a custody challenge by Kim's family—friends of the couple have many nagging questions. "With a husband, a kid, a job, after-school stuff and volunteer work," asks real estate agent Rosenberger, "how did she have time to have an affair or anything else she's accused of?" Burkholder ponders a more troubling conundrum: "If she wanted a divorce, why didn't she just leave?" Clearly that is one mystery that won't be solved in an evening.
THOMAS FIELDS-MEYER
KATE MCKENNA in Maryland, ANTHONY DUIGNAN-CABRERA in State College and HELENE STAPINSKI in New York
Contributors:
Kate McKenna,
Anthony Duignan-Cabrera,
Helene Stapinski.
IN RETROSPECT, THE STRANGEST thing about the woman who strolled into the lobby of the Harbourtowne Golf Resort early that Sunday morning was that she acted so normally. "I thought she was a guest who'd come to check in," recalls Traci Hall, a guest who watched the tall redhead amble from her car to the front desk of the bayside Maryland hotel around 1:30 a.m. on Feb. 15. "I think my room is on fire," the woman, Kimberly Hricko, calmly reported. "Is anyone inside?" someone asked. "Yes," she replied. "I think my husband is."
Advertisement
Today's Photos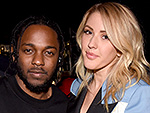 Treat Yourself! 4 Preview Issues
The most buzzed about stars this minute!