People Top 5
LAST UPDATE: Tuesday February 10, 2015 01:10PM EST
PEOPLE Top 5 are the most-viewed stories on the site over the past three days, updated every 60 minutes
A Stitch in Time
Cynthia Simonds's Artful Clerical Stoles Are Her Family's Saving Grace
But Cynthia had a gift that would help turn their lives around. In August 1996, the family found an inexpensive rental, a two-bedroom ranch-style house in Bristol, Maine, whose owner had moved into a nursing home. Inspired by the house's bright, glassed-in quilting room that looked onto a wooded backyard, Cynthia, who had been a quilter in college, took up the hobby again. Her first creations ran to baby blankets and wall hangings depicting pastoral scenes for relatives and neighbors. But when her husband's uncle was preparing to be ordained as a Congregational minister last June, Simonds decided to make him a clerical stole—one of the long, narrow sashes that pastors and bishops wear around their shoulders. Using swatches of jewel-toned fabrics in greens and purples sewn in a distinctive, jagged pattern called bargello, the stole was such a hit that Simonds immediately began another. That one, in shades of green, ivory and blue, she gave to Father Ray Picard, her priest at St. Patrick's Church in Newcastle, Maine, on July 21, 1997, the day he baptized her daughter Elizabeth, now 18 months.
"I'd never seen anything like it," says Father Ray, who has since received two more of Simonds's thick, luxurious vestments. Compared with the mail-order stoles most clergymen wear, he says, "it's the difference between the birthday cake that your wife or mother makes for you and the one she buys at Shop 'N Save. It might have all the same ingredients, but it takes on a whole different flavor."
One that suits Hollywood's tastes as well. At Father Ray's suggestion, Simonds decided to try and sell her stoles. A devotee of ABC's controversial dramatic series Nothing Sacred, starring Kevin Anderson as a wholly human, often conflicted Catholic cleric—also called Father Ray—she got through to Jon Boyden, the show's costumer, asking if he would like to see her designs. Within days, Boyden commissioned a stole in tones of blue and purple for their Advent episode, which aired Nov. 29. "Kevin was proud to wear it," says Boyden, who later ordered an ivory design for the Christmas episode. (It has since made several encore appearances on the show.) "He was really interested that 'a parishioner,' as it were, provided it."
The national exposure (WB's 7th Heaven also has shown interest in a stole) and mentions in church newsletters brought more paying customers. Now, Simonds is fielding orders for the $250 vestments from individuals and church groups in New Jersey, Michigan, Canada and as far away as Ireland. "We're going to get a map with pushpins to keep track," says Peter.
Still, Simonds doesn't view her work as a purely moneymaking venture. "The stoles are a very personal thing for me," she says. It shows. Simonds's creations, says Nothing Sacred's Boyden, "are lovely, intricate and very dramatic. Yet they look homespun, like something someone spent hours making for a priest she loves."
Make that days. Simonds spends a full week on fabric shopping and sewing each design. She also tries to find out as much as possible about the person it's being made for. "I do the stoles one at a time," she says. "Each one is an adventure."
Even so, for Cynthia, 31, entrepreneurship can't compare with being a full-time mother. Standing in her kitchen baking chocolate-chip cookies as Travis and Elizabeth play nearby, she says, "There is no money in the world that can replace the joy of having a child." Peter, 32, has also found fulfillment. Now teaching kindergarten part-time and assisting in physical education and art at Great Salt Bay Community School in Damariscotta, he says, "It's kind of a calling. It's so rewarding."
The Simondses both grew up in North Reading, Mass., but didn't start dating until they were in college. Cynthia earned a bachelor's degree in liberal studies from Regents College in Albany, N.Y., in 1989 and went on to get a master's in education at the University of Lowell in Massachusetts. Peter got a bachelor's in history from the University of Massachusetts at Boston. They married in 1990 and moved to Maine. Grateful for the way things have turned out, Cynthia says, "We're very blessed. It's so nice when something evolves from giving, because when you give, you always get back."
BETH KARLIN
MARK DAGOSTINO in Bristol
Contributors:
Mark Dagostino.
BY THE END OF 1995, CYNTHIA AND Peter Simonds and their son Travis, then 2, had pretty much bottomed out. In a single year, their Edgecomb, Maine, consignment store went bust, they had to give up the family Chevy, sell their home at a loss and seek government aid. "It was a terrible, horrible, awful thing to go and apply," recalls Cynthia. "We were at less than zero. Major debt."
Advertisement
Today's Photos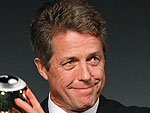 Treat Yourself! 4 Preview Issues
The most buzzed about stars this minute!