People Top 5
LAST UPDATE: Tuesday February 10, 2015 01:10PM EST
PEOPLE Top 5 are the most-viewed stories on the site over the past three days, updated every 60 minutes
Picks and Pans Main: Tube
Talking With...
C-
Damon Wayans called it a midseason "assassination" when FOX killed 413 Hope St.—which he created but did not appear in—after the drama got drubbed in the slot opposite Seinfeld. Hope's only hope may have been a change of venue; Wayans's new sitcom is assured one already. After three Sunday "previews," Damon airs Mondays at 8 p.m. ET, starting April 6.
This time, Wayans is the lead actor as well as an executive producer. He plays an undercover policeman who assumes disguises to catch criminals—a flimsy excuse to run through a range of comic caricatures, as he did in the early '90s on the sketch series In Living Color. In the two episodes we've seen, Wayans comes alive when his character pretends to be a flamboyant pimp or a horny old man or a scuzzy derelict. But when the cop is himself, the star is on autopilot. Wayans's ex-In Living Color compadre David Alan Grier is funnier as the cop's brother, a fumbling security guard. And there's apparently no law that says Andrea Martin (SCTV) can't waste a fraction of her talent playing a brassy, sex-starved police captain. As for the show's abundant bad taste (note the prostate-exam scene of April 5), it should dispel any nasty rumors that the man behind 413 Hope St. has surrendered to maturity.
PBS (Sun.-Tues., March 29-31, 9 p.m. ET)
B
Unquestionably this 5½-hour presentation is a public service. Host Bill Moyers studies substance abuse from a number of angles—the struggles of individual addicts, the effects on their families, the modes of therapy and support, the work of scientists to determine the impact of drugs on the brain. Onscreen cues guide viewers to further information via the Web. And there are moments of deeply personal drama: "My alcohol told me, 'Cut your face,' " recalls a treatment center counselor, still scarred from her presobriety days. "You don't stop loving them," says a boy with heroin-addicted parents. It's understandable if Moyers on Addiction sometimes seems like an infomercial for the Ridgeview Institute near Atlanta, where the host's son William Cope Moyers was treated successfully for drug and alcohol abuse, and the Minnesota-based Hazelden Foundation, which the younger Moyers now serves as public policy director. And if the program occasionally reminds us of a telethon (without fund appeals), is that so bad? The longer it's on, the more people may tune in and find help. But the final segment on the politics of the "drug war" would be stronger if it covered a broader spectrum of policy options.
USA (Wed., April 1, 9 p.m. ET)
D+
Then again, any criticism of the Moyers program seems captious when you compare it with this TV movie, whose title is sadly inaccurate. Though she is the child of an alcoholic and the author of three books on alcoholism, Suzanne Somers seems to have applied a low standard of realism to this drama in which she plays a police widow with' a surprisingly surmountable drinking problem. Basically she licks it cold turkey over one long weekend, with help from her 17-year-old son (Chad Christ). The low point of Somers's ordeal comes when she issues this bulletin after vomiting: "I'm an emergency. I'm having Rosemary's baby. I'm having Pearl Harbor. I'm having Rosemary's baby at Pearl Harbor." But after the obligatory d.t.'s, she wakes up refreshed ("Something's missing—my hangover") and ready to attend AA meetings (not that we actually see one). In fact she sobers up just in time to handle her Yale-bound son's crisis: His girlfriend (Selma Blair) is pregnant. The young man hits Mom with a few clichéd recriminations and nearly drowns himself in double vodkas. But he comes through in the end, as does a cop (Robert Desiderio) who courts Somers like a prince. It all tastes watered-down.
NBC (Thursdays, 8:30 p.m. ET)
B-
With its recent move to NBC's so-called must-see Thursday, this second-year sitcom set at a Cosmo-type magazine is a ratings hit that's still hit-and-miss in quality. How inconsistent is it? The season's best plotline, in which writer Maya (Laura San Giacomo) found herself charmed by a Woody Allen impersonator, was marred by an idiotic secondary situation that had Jack (George Segal), her father and boss, suffering vision impairment after using breath freshener for eyedrops. As publisher's aide Dennis, David Spade retains that snider-than-thou attitude you either love or loathe, though Wendie Malick has effectively modulated the bitchiness of fashion editor Nina. Mildly lascivious photographer Elliott (Enrico Colantoni) has grown more likable, but if the show doesn't quit teasing about him and Maya, we may lose interest in their romantic future.
>Debbie Matenopoulos
THIS KID CAN TAKE THE KIDDING
THE FIRST TIME DEBBIE MATENO-poulos heard Barbara Walters's voice on the phone, "I cried for 15 minutes," she says. They were tears of joy: It was June 1997, and Matenopoulos, 23, then a $75-a-day production assistant at MTV and a newly graduated NYU broadcast journalism student, learned she had just passed her audition to be the youngest cohost on ABC's weekday morning talk show The View. (She joined co-executive producer Walters, Star Jones, Meredith Vieira and Joy Behar on their August debut.)
Last fall, Walters phoned again—this time to commiserate over Saturday Night Live's occasional spoofs of the new kid as a childlike airhead. "Barbara said, 'Oh, baby, please don't be upset. If you could have read [what] they've written about me,' " Matenopoulos recalls. "I said, 'Barbara, it's okay' " She means it. "Parody is the best form of flattery," says Matenopoulos. Not even a pan last month in ENTERTAINMENT WEEKLY, calling her "a jabbery camera hog," fazed her. "The ribbing I get in the press doesn't bother me," she says. Nor does it upset View co-executive producer Bill Geddie. "We didn't want a trained journalist," he says. "We wanted someone who would occasionally shock us, and who wasn't polished. That's what Debbie offers."
Faithful Viewers have followed her on a date (she's currently unattached) and on a visit to her hometown, Richmond, Va., where her mom runs a beauty salon and her dad is a woodworker. The youngest of their three children says she has matured a lot since last fall. "I wouldn't be as strong a person now if it weren't for everything I've seen and read about me," she says. "If anything, I have my critics to thank."
Contributors:
Lisa Kay Greissinger.
FOX (Sun., March 22 and 29 and April 5, 8:30 p.m. ET)
Advertisement
Today's Photos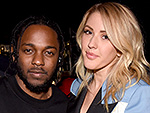 Treat Yourself! 4 Preview Issues
The most buzzed about stars this minute!