People Top 5
LAST UPDATE: Tuesday February 10, 2015 01:10PM EST
PEOPLE Top 5 are the most-viewed stories on the site over the past three days, updated every 60 minutes
Picks and Pans Main: Tube
Talking with
Show of the week
Carolyn McCarthy's life has that tragedy-into-triumph element so loved by the makers of TV movies. In 1993 her husband was killed and her adult son was seriously wounded when a homicidal gunman opened fire inside a commuter train carrying them from New York City to their Long Island suburb. While nursing her son to a near-miraculous recovery, she became an activist, lobbying successfully in Washington for a gun-control measure. Outraged when her congressman later voted to repeal it, she ran against him in 1996 and won. Great dramatic arc, but the story has a problem from a producer's point of view: how to tell it without taking a strong political stand, something the commercial networks tend to avoid. To its credit, this film from Barbra Streisand's production company refuses to play that game. It's not afraid to be unambiguously pro gun-control. Regrettably the scenes of the heroine (intensely played by Laurie Metcalf) in Washington sometimes have a blatantly Hollywood touch: Citizen McCarthy out-argues a National Rifle Association lobbyist as news cameras roll; spectator McCarthy shouts rhetoric from the House gallery—in a chamber packed as if for the State of the Union address. The drama is at its best and truest when it focuses on the relationship between McCarthy and son Kevin (Mackenzie Astin) and when it allows Metcalf to speak McCarthy's own heartfelt words, as in her statement at the killer's sentencing hearing.
Bottom Line: A qualified "yes" vote
PBS (check local listings)
Why are some critics and educators bent out of shape over Teletubbies, saying it seduces tiny tots into TV addiction and dumbs them down with baby talk? Aw, you know how adults hate to feel left out. Teletubbies, a popular but controversial British series that made its U.S. debut last month, is aimed at viewers as young as 1 year old. (Whether there should be viewers as young as 1 year old is a good question.) Parents and guardians who must sit through this pre-preschool show can forget about the grownup-pleasing humor found on Sesame Street. Here are four colorful, cuddly, blissfully inarticulate beings whose idea of a fun time is dance, bump, fall down, hug, repeat. They have antennas on their heads, and the TV screens on their tummies show videos of kids at play. When a tape ends (typically after almost four minutes), the Teletubbies say, "Again! Again!"—and darned if we don't get an instant, uncut replay. True, this device will drive most adults nuts. But if you've never heard a toddler say, "Again! Again!" you've probably never met one.
Bottom Line: Mind-fuzzing for parents; not bad for tots
CBS (Sun., May 3, and Tues., May 5, 9 p.m. ET)
"Let's take this slowly. Begin at the beginning," says sympathetic Father Luca (Jason Isaacs) to perpetually distraught Rose Marie (Kirstie Alley, out of Veronica's Closet), when she rushes to recount the horrors that befell her in last spring's The Last Don. Sounds as if the priest would like a rerun of the original six-hour drama, a well-crafted piece of Mario Puzo pulp fiction that was more entertaining than this four-hour follow-up. Inconveniently, the most magnetic character in Last Don I—Mafia enforcer Pippi (Joe Mantegna)—died by gunfire. All Pippi can do in Last Don II is haunt a couple of dreams. The elderly godfather figure, Don Domenico (Danny Aiello), is likewise limited. Already getting on at the end of Last Don I, he has one big scene here—dancing at his 86th-birthday party—then expires from overexertion. That leaves center stage to Pippi's son Cross (Jason Gedrick; see page 27), who assumes crime-family leadership with gloomy ambivalence and gets sexually involved with newcomer Josie (Patsy Kensit), an FBI spy. Least welcome returnees are Sicilian hit man Lia (Conrad Dunn), who still has-a the same-a accent as Father Guido Sarducci, and the Don's doleful daughter Rose Marie, who stops wailing long enough to breach Father Luca's wall of celibacy (you'll hoot when she pulls off his Roman collar). But Robert Wuhl is so funny reprising the role of a sleazy Hollywood executive that he almost saves the sequel singlehandedly.
Bottom Line: Whack this series already
Lifetime (Mon., May 4, 9 p.m. ET)
Single woman, 36, obsessed with her ticking biological clock, decides to have a baby with her best friend, a gay man. You hear the premise and you worry: Will it be cutesy? Will it be treacly? Will it be melodramatic? In a word, yes. Labor of Love changes tone virtually scene to scene but never gets it right. The future father (David Marshall Grant of thirty-something) insists on actual sexual intercourse—nothing artificial—then gets queasy when the future mother (Marcia Gay Harden, Flubber) tries to warm him up with a little romance. "Why do I feel so ridicky?" she says. "You feel ridicky?" he says. It's icky. Predictably, Harden falls for a straight hunk (Daniel Hugh Kelly), has sex with him ("The fourth condom broke," she later reports), becomes pregnant and now can't be sure who the father is. And if you'll pardon the tonal shift, we should mention that Grant is an alcoholic who has a friend dying of AIDS and a former lover lurking in the background.
Bottom Line: Laborious viewing that doesn't deliver
NBC (Fri., May 8, 8 p.m. ET)
of the century" hype in the media age, but this one justified its billing, causing (by this program's estimate) some 270 deaths and billions of dollars in losses. Just by blending television news footage and interviews (with National Weather Service experts, local TV weathermen, public-safety officials and average citizens affected by the storm), the special brings home the scope, the drama and the damage of the event. But Storm of the Century adds simulations and recreations that are sometimes distractingly phony and almost always gratuitous. It never turns into a FOX-like reality special (hmm, When Weather Attacks would be a grabber of a title), but the danger is there.
Bottom Line: Mostly clear, but a few clouds
>Sunday, May 3
WAITING TO EXHALE ABC (9 p.m. ET) Take a breather with the network premiere of this 1995 feature starring Whitney Houston.
Monday, May 4 EXTREME WORLD RECORDS UPN (9 p.m. ET) Daredevils excel in snow-boarding, skydiving and general recklessness.
Tuesday, May 5 LIE DETECTOR FOX (9 p.m. ET) Ex-OJ. prosecutor Marcia Clark is host of the special. Mark Fuhrman is one of the test subjects. We swear.
Wednesday, May 6 CBS: 50 YEARS OF FUNNY FLUBS AND SCREW UPS CBS (9 p.m. ET) Patrick Duffy offers a treasury of bloopers. (Spare us the Step by Step outtakes.)
Thursday, May 7 FRIENDS NBC (8 p.m. ET) Season finale: The chums descend on London for Ross's wedding. Fergie even has a royal cameo.
Friday, May 8 THE WIZARD OF 0Z NBC (8:30 p.m. ET) CBS's last flight over the rainbow before TBS grabs the classic film in 1999.
Saturday, May 9 PROFILER NBC (9 p.m. ET) Mad photojournalist threatens mass destruction in two-hour season ender. Not a pretty picture.
>...Jason Gedrick
An Offer He Can't Refuse
Last May, when the producers of Mario Puzo's The Last Don phoned Jason Gedrick to boast about the CBS miniseries' ratings (two of its three chapters placed in the Top 10 for the week), Gedrick, who played Mafia hit man Cross De Lena, looked at the bigger picture. "I said, 'Are we going to have Last Don lunch boxes, sheets and pillowcases?' "
Not quite. But a few weeks later they were back offering Gedrick a chance to reprise Cross in a sequel. The Murder One alum didn't need a horse's head in his bed to persuade him, just the script. "It started getting into the characters' psyches, what might be going on underneath the veneer of power and machismo," he says. Gedrick, a divorced father of two sons, also wanted to work again with Joe Mantegna, who, as Cross's father, Pippi, got bumped off in Don I but pops up in Don II, dispensing advice in his son's dreams. Mantegna was paternal off-camera too. "We had a lot of laughs," he says. "He'd call me Pop, and I'd call him Sonny Boy." So will there be a Last Don III? Gedrick says he wouldn't rule it out. But he's still waiting to see those lunch boxes.
Contributors:
Irene Zutell.
NBC (Sun., May 3, 9 p.m. ET)
Advertisement
Today's Photos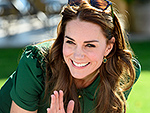 Treat Yourself! 4 Preview Issues
The most buzzed about stars this minute!