People Top 5
LAST UPDATE: Tuesday February 10, 2015 01:10PM EST
PEOPLE Top 5 are the most-viewed stories on the site over the past three days, updated every 60 minutes
Road Warrior
A Bereaved Mother Emerges as Madd's Top Crusader
Ten years have passed since a factory worker who had spent the day drinking drove his pickup head-on into a school bus near Carrollton, Ky., killing 3 adults and 24 children; one of the youngest was 10-year-old Patty Nunnallee. The worst drunk-driving crash in U.S. history, it left Karolyn Nunnallee, now 47, devastated—but also determined. "I didn't want Patty to have died for nothing," she says. "You don't want anyone else to go through that."
Nunnallee's dedication took her to the presidency of the 3-million-mem-ber Mothers Against Drunk Driving. Since assuming the $60,000-a-year job in January, she has led a drive to get Congress to set a national standard for legal intoxication at .08 blood alcohol concentration—now the law in 16 states (32 fix the line at .10). "She's very effective," says Rep. Charles Canady (R-Fla.), a cosponsor of the measure. "It's difficult to ignore the powerful personal experience she speaks from."
It was May 14,1988, when Patty traveled with a church youth group from Radcliff, Ky., to the Kings Island amusement park near Cincinnati. (A lover of books—she had taught her 6-year-old sister to read—Patty took some Nancy Drew mysteries along for the 170-mile ride.) Karolyn says she and her husband, Jim, 46, then an Air Force major, weren't worried. "I thought, 'What could be safer than a big yellow bus?' " But at 10:55 p.m., 80 miles from home, the bus encountered Larry Ma-honey, 36, driving north in the southbound lanes of 1-71. His pickup struck the bus, right headlight to right headlight, puncturing the bus's gas tank and setting it afire. Mahoney's .21 blood alcohol was more than twice the legal limit.
Mahoney, who had been assessed only a small fine for a prior DUI conviction, wasn't seriously hurt and was eventually sentenced to 16 years in prison. The Nunnallees and the parents of another victim, Shannon Fair, 14, sued the Ford Motor Co., claiming it had knowingly put an unsafe fuel tank on the bus. (Shannon's mother, Janey, is now MADD's vice president for victim issues.) In 1992, Ford, while denying wrongdoing, paid the Fair and Nunnallee families $5 million each. "They did not admit guilt," says Nunnallee, "but they know what they did."
Meanwhile, Karolyn Nunnallee devoted herself to MADD, volunteering in Kentucky and later starting chapters in New Mexico, when Jim was posted there, and in Fort Meade, Fla., when Jim retired from the Air Force in 1992 to run a citrus and cattle business. She often counsels the loved ones of drunk-driving victims. "I'm able to tell someone who calls me two weeks after the death of their child or spouse what it's going to feel like 2 years or 10 years down the road," she says. And she had taken an active role in MADD's lobbying, including its successful push for the 1995 federal Zero Tolerance law, which requires states to prohibit youths under 21 from driving with any alcohol at all in their blood.
Ten years ago, Nunnallee was minding Patty and her sister Jeanne, now 16, and moonlighting as a beauty consultant and Weight Watchers lecturer in Radcliff, where Jim was assigned as a liaison officer at Fort Knox. Now Nunnallee, the youngest of three daughters of a physician and a homemaker in Fort Meade, is a fixture at state houses and in Washington, battling for the .08 limit. The amendment to the $217 billion highway bill easily passed the Senate in March but faces tough going in the House, mostly due to lobbying by the alcoholic beverage industry. "They are targeting social drinkers instead of true alcohol abusers," says industry lobbyist Richard Berman.
Experts estimate a .08 standard would save at least 500 lives a year. "One of those could be my daughter's," Nunnallee says of Jeanne. "I've been through it once. I don't want it to happen again."
Thomas Fields-Meyer
Grace Lim in Fort Meade
The moment that shattered her life has played over in Karolyn Nunnallee's head a thousand times. Arriving home from church, she sees her in-laws' car in her driveway. "There's been an accident," said her husband's father, Hue Nunnallee. "It's Patty."
Advertisement
Today's Photos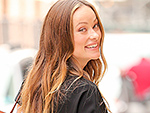 Treat Yourself! 4 Preview Issues
The most buzzed about stars this minute!