People Top 5
LAST UPDATE: Tuesday February 10, 2015 01:10PM EST
PEOPLE Top 5 are the most-viewed stories on the site over the past three days, updated every 60 minutes
Such Good Friends
Could Virginia Davis, 88, Have Killed the Man She Lived With?
"It's almost impossible to believe," says Franklin's Fred Rabil of the news that has kept paper-mill workers and peanut farmers buzzing at his restaurant Fred's, where just about everybody knows Davis but fewer knew Wimbrow, a quiet type who used to lend a hand to older neighbors. "She's a mighty fine lady. Nobody seems to think she's capable of doing anything like that."
At least nobody in this placid southeast Virginia town of 8,300, which Davis's kin have called home for seven generations. "The idea of bludgeoning someone to death with those little frail wrists is absurd," says attorney Richard Brydges of his 107-pound client, a great-grandmother accused of brutally beating a man almost twice her size in March 1997. "She might have had the opportunity—they both lived in the house together. But she had no motive or means of any kind."
Wimbrow's grieving relatives beg to differ. "The truth will come out in court, so there's no need for mudslinging," says his sister Sandra Finney, 48, who says the family—who live several hours north on Virginia's Eastern Shore—have been asked by police not to discuss the case. "But it's been a nightmare for my parents for over a year."
About the only thing on which both sides agree is that Wimbrow's death ended a close, if unorthodox, relationship that had endured longer than many marriages. Despite the difference in their ages, Davis, a draftsman's widow and a retired executive of the local insurance company founded by her father, and Wimbrow, a loner with a drinking problem who worked sporadically, seemed to tap a shared joie de vivre since meeting at Virginia Beach in the mid-'70s. The pair went fishing on the Chesapeake Bay, watched the Redskins win three of the four Super Bowls they attended, cheered for Elvis and Eric Clapton. "He was nice to everybody, and he was good to me," says Davis, who still gets teary-eyed talking about her friend. "He added years to my life."
Contrary to local speculation—and Wimbrow's sister's claims—Davis maintains there was nothing romantic between her and the man who, when he was working, paid a modest sum to share her three-bedroom bungalow. Instead, she and her two daughters say, they were simply good friends who took care of one another. After Davis broke her leg in the mid-'80s, Wimbrow "waited on her hand and foot, cooking the meals, buying the groceries, everything," says daughter Ginger Britt, 54. And in recent years as Wimbrow began drinking more heavily, particularly after he lost his job as an exterminator in November 1996, Davis says she helped him as best she could. Had it not been for Davis, believes her son-in-law J. Grady Britt, 64, Franklin's former police chief, "I don't think he'd have lived as long as he did."
Wimbrow died March 8 in the emergency room at Southampton Memorial Hospital, shortly after being brought there unconscious in an ambulance summoned by the police Davis's family had called. His death followed what Davis and her family say was an extended binge and a drunken fall in her kitchen. (Prosecutor Richard Grizzard and police decline to comment.) "He may have fallen, but those injuries did not come from a fall," says Finney of her brother, whose autopsy revealed he had suffered broken ribs, head wounds and brain hemorrhaging. "The person or persons who murdered him is going to have to live with what they've done." As for a motive, Finney hints that it may be related to what she says were her brother's plans to move to Florida and start a new life.
For her part, Davis, who had been questioned three times since Wimbrow's death, says she was "flabbergasted" to learn the extent of Wimbrow's injuries. (The only explanation she can come up with is that he must have been hurt in a fight or in some other fashion before coming home.) And she was stunned, she says, on March 23, when Grizzard made her one of the oldest women ever charged with murder. "I wouldn't hurt him, and he wouldn't hurt me," says Davis. "I don't think they have anyone else to pin it on."
Pending her scheduled arraignment May 14, at which she plans to plead not guilty, Davis remains free on $20,000 bond. Neighbors are sending over dinners and desserts, but Davis says it's still hard getting used to living on her own. These days her chief companion is Tip, a black-and-white mutt she rescued as a pup, who is now 13 years old and blind. "I see the children nearly every day I get up and go into town," says Davis of her daily routine. "But it's not as much fun as it was with John. I really miss him."
Pam Lambert
Kate McKenna in Franklin
Contributors:
Kate McKenna.
For years Virginia Davis was the talk of tiny Franklin, Va.—the kind of little old lady who might have inspired the Beach Boys. Driving down Main Street in her cherry Camaro, she could be going just about anywhere, from heading to Washington to root on her beloved Redskins to catching rockers Molly Hatchet with her then-teenage granddaughter. But in March the 88-year-old widow really made jaws drop. That's when police charged her with the murder, one year before, of John Wimbrow, 51, her best friend and boarder for more than two decades.
Advertisement
Today's Photos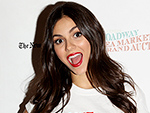 Treat Yourself! 4 Preview Issues
The most buzzed about stars this minute!