People Top 5
LAST UPDATE: Tuesday February 10, 2015 01:10PM EST
PEOPLE Top 5 are the most-viewed stories on the site over the past three days, updated every 60 minutes
Small Change
The Bank of Lowes (ky.), the Nation's Smallest, Gives a Good Account of Itself
Thanks to personal service like that, Nicholson, 55, is still, 23 years later, a loyal customer of his hometown Bank of Lowes. With assets of just $1,071,679.84, it is deemed by the American Bankers Association the smallest long-established commercial bank in the United States. Others may merge and grow, but at the Bank of Lowes, founded in 1904, small is just fine and dandy. "We have 476 customers, and we know every one of them by name," says bank president Jack Wilkerson, 59, whose late mother, Margueritte, had interceded on Jimmy Nicholson's behalf.
Naturally, being the smallest bank means doing things a little differently from Chase Manhattan or other big-city behemoths. Customers at the two-story red-brick bank with the grandfather clock in the lobby pay no ATM fees: The bank has no ATMs. The Bank of Lowes doesn't offer credit cards, electronic banking or piped-in music. There are no video cameras and no computers. Statements are a model of simplicity—a torn-off piece of calculator tape stapled to the canceled checks. There's no drive-through window, but, says Wilkerson, there's a more neighborly alternative. "We have what we call 'walk-out' service," he says. "Some people can't get around too good. They pull up and honk, and we go out and wait on them."
Of course, the Bank of Lowes also doesn't have much overhead. The staff is just Wilkerson; his sister Dorothy McClellan, 61, chairman of the five-member board, chief cashier and bookkeeper; and assistant cashier Vickie Johnson, 41, his sister-in-law. And since 1941, when Jack and Dorothy's late father, Col. Paul Wilkerson, assumed control, they've made only three bad loans, totaling $4,350. "These bankers now [at the big banks] can't make any decisions without calling the home office," says Wilkerson. "My customers can come to me and say, 'You got any money to loan?' and I'll tell them straight out, yes or no."
Wilkerson probably wouldn't fit in at a big bank anyway. "They've got dress-down Fridays," he laughs. "I've been doing that for years—and not just Fridays. I'm liable to come in in a dirty pair of coveralls and wait on a customer just like that."
When the big banks do come calling, Jack Wilkerson has his answer ready. "A fella last week called from Chicago wanting to know how much I wanted for this bank," he says. "I said it wasn't for sale. He said, 'Now, look, everything has a price.' I said, 'Now, that's where you're wrong. Everything don't have a price.' But you can't tell those big boys anything."
Michael Neill
Kate Klise in Lowes
Contributors:
Kate Klise.
Farmer Jimmy Nicholson was 150 miles from his home near Lowes, Ky., getting his truck fixed. At the time, in 1975, he didn't carry credit cards, and the Ford dealership was reluctant to accept an out-of-town check. So Nicholson phoned the chairman of his bank—at home. When his banker's wife answered, "I said, 'Margueritte, can you tell these fellas I'm good for three or four hundred?' " Nicholson relates. Margueritte Wilkerson, jokingly pretending to misunderstand the amount, said to the repairman, "Three or four hundred thousand dollars? That's just fine. Now go ahead and fix the truck."
Advertisement
Today's Photos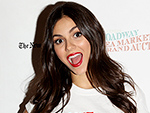 Treat Yourself! 4 Preview Issues
The most buzzed about stars this minute!