People Top 5
LAST UPDATE: Tuesday February 10, 2015 01:10PM EST
PEOPLE Top 5 are the most-viewed stories on the site over the past three days, updated every 60 minutes
Picks and Pans Main: Screen
Critic's Choice
Claire Danes
, Uma Thurman, Geoffrey Rush
Appropriately enough, the French word for bread is
pain.
Stealing a single loaf of it causes no end of pain for Jean Valjean, the hero of
Les Misérables
, Victor Hugo's 1862 epic novel. After serving 19 years in jail following the theft, Valjean (Neeson) successfully remakes his life only to find himself once again pursued by the overzealous Inspector Javert (Rush), a law officer who does not believe in reform or redemption.
This latest all-talking version of
Misérables
—don't go expecting the Broadway musical—is a severely pared-down retelling. It concentrates on the extended deadly cat-and-mouse game between Valjean and Javert at the expense of Valjean's relationships with a doomed prostitute (Thurman) and her daughter (Danes). Although Neeson and Rush do worthy work, director Bille August seems leery of letting the innate romanticism of the material sweep him and the film away. Instead, we get a respectful movie, but one that goes only as far as the Cliffs Notes, never over the cliff, (PG-13)
Bottom Line: Won't knock your chapeau off
Gwyneth Paltrow
, John Hannah, John Lynch, Jeanne Tripplehorn
Feature attraction
Sliding Doors
, a cleverly amusing romantic comedy, boasts two big assets: 1) the talented Paltrow, who is double dynamite in a dual role and 2) a nifty plot trick that manages to sustain this slight film for far longer than by rights it ought.
Paltrow plays a young Londoner (complete with a decent British accent) who wakes one morning, kisses her aspiring novelist boyfriend (Lynch) goodbye, arrives at work only to find that she has been fired, and then just misses the subway home. But wait. The movie rewinds itself, and Paltrow squeezes through the train's sliding doors just before they close. Yes, it's Parallel Universe time.
Doors
proceeds to track what would happen to Paltrow if she made the train (she meets a terrific new guy on board, arrives home to catch her beau in bed with Tripplehorn, dumps the cheating bum, cuts her hair and dyes it blonde, etc.) and if she missed the train (she's mugged, fails to discover Lynch two-timing her, keeps her own mousy brown hair, etc.).
As written and directed by first-timer Peter Howitt,
Sliding Doors
is an entertaining trifle despite an overly melodramatic plot twist or two late in the movie and the depiction of Tripplehorn's other-woman character as an unmitigated harpy ("Cruella de Vil's less nice sister," Paltrow calls her). In addition to Paltrow on the plus side, there is also Hannah (
Four Weddings and a Funeral
), who displays a certain sputtering charm as the new object of affection in one of Paltrow's lives. (R)
Bottom Line: Two movies in one, and they are both good fun
Dan Futterman, Stuart Townsend,
Kate Beckinsale
Two con men, one a smooth-talking American (Futterman) and the other an English techno-geek, are having a jolly time scamming their way around London. Through such cons as persuading business moguls to invest in talking computers and convincing housewives that their husbands have ordered costly insulation, these two aim to raise enough money to build a lavish home for orphans. Two very specific orphans: themselves. Their scheme begins to go awry when they meet a lovely medical student (Beckinsale, of A&E's
Emma
), who takes guff from neither and charms 'em both.
Shooting Fish
, the debut effort by English director-cowriter Stefan Schwartz, is a thoroughly delightful film, right up there with British imports like
Four Weddings and a Funeral
and
The Full Monty
in displaying, to borrow a phrase from Noel Coward, a talent to amuse. Futterman (
The Birdcage
) proves the most engaging of cads, while Townsend is equally likable as his dorkier partner. And Beckinsale, as spunky as her haircut is spiky, just reels us in. Fish sputters toward the end, but that won't keep you from leaving the theater with a huge grin on your face. (PG)
Bottom Line: Try it. You'll like it
Stephen Fry,
Jude Law
Oscar Wilde, Victorian wit and playwright, is enjoying a boom. There are already two plays about him in New York (one with Liam Neeson), and now this movie, which—with apologies to Wilde's masterpiece—is more earnest than important.
Wilde
, in addition to sketching in his fond but negligent family life (he had two children), covers the basics of the writer's disastrous gay love affair with a spoiled aristocratic brat, Alfred Douglas (Law); his bizarre libel suit against the boy's father (who sent Wilde a misspelled note calling him a "somdomite"); and his subsequent imprisonment for indecency.
As Wilde, Fry is physically ideal—large yet delicate. He delivers a stream of epigrams ("The only way to get rid of a temptation is to yield to it") with understated grace. He endures catastrophe with dignified sorrow. It's one of many good performances here (Vanessa Redgrave is quite touching in a small part, Wilde's impassioned, romantic mama). But the movie reduces Wilde to a martyr. Big, lovable and crushably soft, he's H.R. Pufnstuf. (R)
Bottom Line: More mild than Wilde
Mark Wahlberg, Lou Diamond Phillips, Christina Applegate, China Chow, Lela Rochon
The Big Hit
is a big mess. It's part action thriller, part comedy, part satire and part violent, blood-spattered crime drama, all of which add up to wholly forgettable.
Wahlberg is cast as a Maalox-chugging hit man who reluctantly signs on with his pals to kidnap a millionaire's daughter (Chow). She turns out to be a superbrat, though this doesn't keep the kindly Wahlberg from falling for her. Not that he needs another woman in his life, since he is already engaged to a spoiled blonde (Applegate, whining away as a stereotyped Jewish-American princess) and is trysting with a money-grubbing mistress (Rochon, who's barely in the movie). As he did in
Boogie Nights
, Wahlberg proves he's an ingratiating performer, and newcomer Chow is lively as the obnoxious kidnappee. Director Che-Kirk Wong, a veteran of Hong Kong's fashionable kill-'em-all-but-make-it-look-beautiful school of filmmaking, brings a bravura touch to the violent shootout and action sequences here, but the movie is all over the place when it comes to acting styles and pacing. (R)
Bottom Line: Utterly skippable
>
THE BUTCHER BOY
By turns wildly comic and brutal, director Neil Jordan's audacious film tells the chilling tale of an Irish lad's evolution from misunderstood hooligan to nasty sociopath. Young star Eamonn Owens is a find. With Stephen Rea and Fiona Shaw. (R)
THE BIG ONE
Michael Moore, the self-promoting documentary filmmaker who took on General Motors in
Roger & Me
, is at it again. This time, he's taking breaks from his book tour to badger Philip Knight, the head of Nike, and various other corporate fat cats. Scathingly funny. (PG-13)
Contributors:
Tom Gliatto.
Liam Neeson,
Advertisement
Today's Photos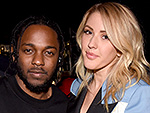 Treat Yourself! 4 Preview Issues
The most buzzed about stars this minute!