People Top 5
LAST UPDATE: Tuesday February 10, 2015 01:10PM EST
PEOPLE Top 5 are the most-viewed stories on the site over the past three days, updated every 60 minutes
Picks and Pans: Pages
Worth a Look
Barnaby Gaitlin, the troubled protagonist of this moving novel, has just turned 30. He has an ex-wife who disdains him, a 9-year-old daughter he rarely sees and a menial job at a company called Rent-a-Back, doing chores for elderly people too infirm to do the work themselves. It isn't exactly where he meant to end up. "So many things, it seemed, my body went ahead and did without me," he says.
The son of a prominent Baltimore family, Barnaby continually replays the moment when, as a teenager, he was caught breaking and entering his neighbors' homes. Nothing has gone quite right since. Still he cares deeply about the people he encounters and lives by a strict moral code.
It is Tyler's great talent to involve us thoroughly with her characters. With a keen eye for detail and the sense of humanity that she displayed in her 1985 novel
The Accidental Tourist
, Tyler brilliantly portrays their foibles, their disappointments and their hopes. Barnaby Gaitlin is one of her most sympathetic creations. There are no cataclysmic events here, just the search for love and meaning—in other words, real life. At the conclusion of this sad but ultimately hopeful book, Tyler holds out the promise that anyone is capable of change and even redemption. (Knopf, $24)
Bottom Line: Typically tender Tyler outing with her Baltimore eccentrics
by Stuart Woods
Page-turner of the week
Hollywood is either at your feet or at your throat. At least that's the way it's starting to look to Stone Barrington, a New York cop turned lawyer-sleuth. In L.A. to discreetly investigate the disappearance of journalist and former flame Arrington Carter, at the request of her new husband, superstar Vance Calder, our craggily handsome hero unexpectedly finds himself the object of flattering propositions for film work and female companionship, as well as a few other offers, of the sort that end in "or else."
Fortunately for the plucky Arrington—and for fans won over by Woods's earlier string of such dishy, breezy whodunits as 1997's
Dead in the Water
—Stone is as hard-headed as his name. Though it's unlikely that the plot here will have you breaking into much of a sweat, this enjoyable, star-dusted plunge into Hollywood's dark side agreeably melds '90s glitz with classic noir. (HarperCollins, $25)
Bottom Line: Beachy-keen
by Reynolds Price
Like a good movie, Price's 11th novel starts off with a riveting scene: On her 20th birthday (in 1920), Roxanna is delivered by her brother to the doorstep of the Slade family in North Carolina in the hope that she and the family's golden son Larkin will fall in love and marry. The two swoon immediately, but that same day, Larkin drowns in a nearby river while Roxanna watches. Soon after, the young woman weds the less-beloved Slade brother, Palmer.
After that, the now elderly Roxanna relates, things happened. Countless things. Like a fireside storyteller, Price (the author of 1986's
Kate Vaiden
) heaps on one event after another without any apparent design. Promising characters disappear; others pop up just in time for a major plot twist. In the end we don't particularly care about Roxanna, but after she has recounted all her 90 years, we wish she had led a shorter, less eventful life. (Scribner, $25)
Bottom Line: A yarn that turns into a yawn
>
CLOSED CHAMBERS Edward Lazarus
A supremely chilling account of how partisanship affected key Supreme Court votes on the death penalty, affirmative action and abortion, by a former law clerk for Justice Harry A. Blackmun. (Times Books, $27.50)
A LETTER FOR DARIA Ekaterina Gordeeva
Russian skater Gordeeva offers tender advice and recollections to her 4-year-old daughter, whose father, Gordeeva's partner Sergei Grinkov, died in 1995. (Little, Brown, $12.95)
IN THE COUNTRY OF ILLNESS Robert Lipsyte
Having survived testicular cancer and his ex-wife's death from breast cancer, a
New York Times
columnist shares his experience in this witty, poignant travel guide to a place no one wants to visit. (Knopf, $24)
SHAPING A NATION Carter Wiseman
A thoughtful look at top U.S. architects and their works, with a glance at such boo-boos as the wrecking of New York City's Penn Station and the building of Home Depots and Wal-Marts. (Norton, $39.95)
Contributors:
Emily Listfield,
Pam Lambert,
Laura Jamison.
by Anne Tyler
Advertisement
Today's Photos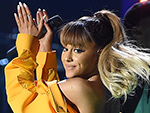 Treat Yourself! 4 Preview Issues
The most buzzed about stars this minute!