People Top 5
LAST UPDATE: Tuesday February 10, 2015 01:10PM EST
PEOPLE Top 5 are the most-viewed stories on the site over the past three days, updated every 60 minutes
Higher Purpose
Tom Whittaker Hopes to Change How People View the Handicapped by Becoming the First Amputee to Scale Mighty Mount Everest
That time is now. Whittaker, a Welsh transplant to the U.S., along with a group of Americans and Nepalese guides, was set to leave the final of four camps this week to begin the climb toward the top. For Whittaker, besting Everest is more than a grudge match between a man and a mountain. "People look at climbing Mount Everest the same as a moon walk," he says. "And here you have a guy with one foot going up there to climb it. I believe that this will provide a little bit of inspiration and motivation for people to become more empathetic toward people with disabilities."
No one is cheering louder than the Cooperative Wilderness Handicapped Outdoor Group, which uses rugged, outdoor activities to instill confidence in disabled people. Whittaker founded the group in 1981, two years after a drunk driver slammed into his VW van. It took paramedics two hours to free him from the wreckage. Despite the severe damage to his legs, he refused pain medication, wanting to stay conscious to convince the surgeon to save at least one foot. "I told him that I worked as a professional mountain guide," he says, "and that feet were kind of an essential part of the job description." The doctor amputated the right foot and removed the left kneecap. Whittaker not only learned to walk again, but he resumed climbing. "He's a guy who wants to experience it all," says college friend Dave Lovejoy, 41. "There have been times when the two of us have been hanging from a rock face, and I'd be about to fall and kill us both, and he'd tell me jokes."
Physical daring has been an essential part of Whittaker's life. Reared in Wales by parents Warren Whittaker, 79, a retired colonel in the British Army, and Mary, 75, a former nurse, he is the younger of two boys (Giles, 52, is an electrical engineer in Edinburgh). He earned a bachelor's degree in physical education and drama from the University of London in 1971 but took a job diving into the North Sea to repair oil rigs. In 1977 he shipped out as a crew member on a 65-foot sailboat headed for Antigua and later the U.S. He worked in construction and saved his money to climb mountains, including the frozen waterfalls in the Canadian Rockies and granite cliffs in Yosemite Valley. He earned two master's degrees from Idaho State University, one in 1979 in education and a second in 1981 in athletic administration. He continued to conquer mountains from Mexico to New Zealand.
It was in a mountain gear shop in Pocatello, Idaho, a decade ago that Whittaker met his wife-to-be, Cindy Van Galder, now 44. The couple, who have a 6-year-old daughter, Lizzie, moved to Prescott, Ariz., in 1991, when he took a job as teacher of Adventure Education at Prescott College. Hoping to welcome Whittaker after he takes the summit, Cindy and Lizzie joined several handicapped hikers, including a double amputee, in a 50-mile, 20-day trek to the expedition's first base camp, at 17,500 feet.
On this climb, Whittaker, who has done satellite interviews from the mountain and written daily Web site reports, is wearing a prosthesis weighing only two pounds. Whittaker says weight is critical since he must expend considerably more energy than able-bodied climbers. Even without a disability, Whittaker says, climbing Everest is a torturous test taken in air so thin the brain swells and the lungs heave. "You become a beast of burden," he says. "The head goes down and you just plod."
Whittaker is optimistic about his chances, but he knows the odds. Since 1953, when Sir Edmund Hillary and Tenzing Norgay became the first people to conquer Everest, some 600 climbers have reached the summit and approximately 150 have died trying. Mindful of that, Whittaker spent time alone with his daughter before he left. "I read with her and fix her breakfast each morning and we go on hikes together," he said before he left. "I'm really conscious of creating memories with her."
Christina Cheakalos
Johnny Dodd in Prescott
Contributors:
Johnny Dodd.
Gasping for air, his heart pounding against his ribs, Tom Whittaker knew the mountain had won. In May 1995, just 1,500 feet from Mount Everest's 29,028-foot peak, Whittaker's dream of becoming the first amputee to climb the world's tallest mountain was dashed for the second time. (Violent snowstorms ended his 1989 try.) While waiting for Greg Child, his friend who had continued the climb, Whittaker was despondent. A few days later, Child returned to the camp where Whittaker awaited and handed him a stone he had pocketed near the peak. " 'I want you to put this back where I got it,' " Whittaker, now 49, recalls Child saying. "It was at that point that my self-pity turned the corner. I thought, 'Damn it, I'll go and do it, and I'll do it right next time.' "
Advertisement
Today's Photos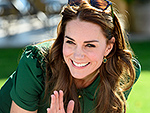 Treat Yourself! 4 Preview Issues
The most buzzed about stars this minute!