People Top 5
LAST UPDATE: Tuesday February 10, 2015 01:10PM EST
PEOPLE Top 5 are the most-viewed stories on the site over the past three days, updated every 60 minutes
Battling Back
Nearly Killed in the Birmingham Abortion Clinic Bombing, Nurse Emily Lyons Refuses to Give in to Terrorism
In the days after the attack, which killed Robert Sanderson, 35, a Birmingham police officer guarding the clinic, doctors gave Lyons only a 50-50 chance of survival. Now, as she begins a long and arduous rehabilitation, she still cannot fathom how the person or persons responsible could commit such an act of terror. (The FBI has offered a $1 million reward for information leading to the arrest of suspect Eric Rudolph, 31, who is also wanted for questioning about the Centennial Park bombing at the 1996 Atlanta Olympics.) But she is determined to live normally—both psychologically and physically—one day. "I'm not going to let fear control my life," she says, "because then the bomber has won again."
Raised in Montgomery, Ala., Lyons, the daughter of an accountant and a homemaker, had hoped to become a doctor, but the costs forced her to settle on nursing. She got married and had two girls but divorced in 1993. Soon afterward she moved to Birmingham, where she and Jeff Lyons, an old flame from her student days at the University of Alabama at Birmingham, married the following year. "I'd never stopped thinking about her," says Jeff, 41, a software-company executive. She knew that working at an abortion clinic entailed risk, but she took the job at the New Woman All Women health center; its flexible hours enabled her to visit her daughters, now 13 and 17, who live with their father near Atlanta. Though not particularly fervent about abortion rights before she started, Lyons found the work at the clinic satisfying. "I felt useful," she says. "I had someone call me this morning just to say thank you for being there. That doesn't happen very often in too many jobs."
It seems unlikely that Lyons will ever be able to resume her duties at the clinic. Though she can now wash her own hair and climb stairs and may soon have a lens implanted in the cornea of her remaining eye to improve her vision, her right hand was badly damaged, and she may not be able to stand for extended periods—a serious handicap for a nurse.
Lyons credits Jeff for much of her recovery. "He's my lifeline," she says. "He just keeps me going." Jeff insists that "taking care of Emily is the most rewarding thing I've ever done." But his wife worries about the effects of her disfigurement on their relationship. "There's a little insecurity in that area," she says. "I can keep the legs covered, and no one will ever see those again. But privately, he'll have to look at them every day."
Another thing that has needed some getting used to is all the attention. "I've always been the wallflower," she says. "At parties, just sit me in the corner and I'll be fine." Among her recent well-wishers was Gloria Steinem, who visited in March and gave Lyons a silver ring from her own finger as a keepsake. "I was speechless," says Lyons, who, despite her shyness, is considering becoming a speaker on women's rights once she is sufficiently healed.
Such a decision, of course, could expose her to further danger from someone as fanatical as the bomber who maimed her. But there aren't "many things that are going to intimidate me anymore," she says. "If I could go back to work, I would. He messed me up a little bit, but he hasn't stopped me."
Bill Hewitt
Amy Laughinghouse and Gail Wescott in Birmingham
Contributors:
Amy Laughinghouse,
Gail Wescott.
Sitting in a wheelchair in the living room of her home outside Birmingham, Ala., Emily Lyons is a living testament to the horror of the Jan. 29 bombing of the abortion clinic where she worked as a nurse. Her right leg is bandaged and braced; her left foot wears an orthopedic boot. Both legs are pocked with hundreds of deep purple welts, left by nails and gravel packed in the bomb that ripped her flesh. Her destroyed left eye has been replaced by a plastic prosthesis, while the right, still healing, peers out from behind a thick lens. "Every day I look at my body, it will remind me of what happened," says Lyons, 41. "There's no way to take the scars away."
Advertisement
Today's Photos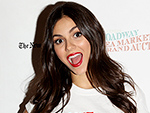 Treat Yourself! 4 Preview Issues
The most buzzed about stars this minute!