People Top 5
LAST UPDATE: Tuesday February 10, 2015 01:10PM EST
PEOPLE Top 5 are the most-viewed stories on the site over the past three days, updated every 60 minutes
Picks and Pans Main: Screen
Under the Skin
Sandra Bullock
, Harry Connick Jr., Gena Rowlands, Mae Whitman
Featured attraction
Hope Floats is a feel-good movie you can feel good about liking. This romantic comedy embodies the best virtues of films too easily dismissed as "chick flicks." In telling the story of a former prom queen (Bullock) who returns home to her small Texas town from Chicago after learning—on national TV, no less—that her husband has been cheating on her, Hope concentrates on its characters, giving them time to breathe and room to grow. It features nary a car chase, explosion or loaded weapon, unless you count an errant volleyball that beans the school bully.
Bullock, as good here as she has ever been and showing far wider range (too much, sometimes), plays a woman who went straight from being high school prom queen to housewife and mother, never bothering to adjust her tiara in between. "Believe me, honey, once upon a time your mama knew what it was to shine," she tells her daughter (Whitman, a lovely little actress) as they head for Texas. Life there, it seems, has gone on, and maybe it's time Bullock did too. After some extended moping, she gets a job in a photo-developing shop (where extra copies of dirty pictures by locals are kept in a drawer for the staff's amusement), warily allows herself to be courted by a puckish handyman (Connick, charmingly goofy) who had a crush on her back in high school and comes to terms with her determinedly eccentric mom (Rowlands) and her doting dad, now in his own dotage with Alzheimer's.
What makes Hope float so buoyantly are its colorful characters, touching scenes (like the one where Bullock dances with her father at his rest home) and the deft dialogue, as when Bullock asks after her wayward sister, who has left a small son behind in Texas. "She's in L.A. doing a pilot," Rowlands tells Bullock.
"Oh," snaps Bullock, "what's he like?"
Hope's final destination is predictable, but how it makes the journey there isn't, for which full credit should go to director Forest Whitaker (Waiting to Exhale), tyro screenwriter Steven Rogers and the talented cast. (PG-13)
Bottom Line: What used to be called a women's picture, but it's a swell movie for everybody
Chloë Sevigny,
Kate Beckinsale
, Chris Eigeman, Mackenzie Astin, Matt Keesiar
It is the early 1980s, and in the amusingly sly Last Days of Disco two ex-college classmates spend their days toiling as lowly editorial assistants at a Manhattan publishing house and their nights grooving to the beat at a chic disco. Alice (Sevigny) is in wonderland, unsure of herself and awkward with the era's promiscuous sexual rituals. Charlotte (Beckinsale, who's British but here shows off a flawless American accent) is more self-assured, smugly viewing herself as always being at the center of the action.
Disco is the third in writer-director Whit Stillman's tart trilogy of films (after 1990's Metropolitan and 1994's Barcelona) about growing up privileged, well-educated and relentlessly glib. It takes time to sort out Disco's many characters and relationships, but once you do—just like disco—the beat takes over and you're in the flow. In the end, Disco is really a love story, with the most awkward characters turning out to be the best at life's dance. (R)
Bottom Line: Saturday Night Fever for eggheads
Christina Ricci, Martin Donovan, Lisa Kudrow, Ivan Sergei
Dedee Truitt (Ricci), the trampy, pale-blonde teenage heroine of this mordantly funny black comedy, wouldn't want anyone confusing her with Pollyanna. "I don't have a heart of gold," she warns viewers early in The Opposite of Sex, "and I don't grow one later on. But relax. There are lots of nicer people coming up—we call them losers."
Audiences will be the winners with The Opposite of Sex, a piquant peppercorn of a picture in which Truitt would seem to be the world's most cynical 16-year-old. Not that she would object to the label. This is a kid who, at her stepfather's funeral, tosses her leftover cigarette butt into his open grave. During the course of The Opposite of Sex, she learns the hard way that those she dismisses as losers sometimes end up being life's winners just by being nice. She discovers this only after thoroughly, and hilariously, messing up the lives of three perfectly agreeable folk: her gay older half-brother (Donovan), a high school English teacher so fundamentally decent that when he catches a student slandering him with lavatory graffiti, he merely corrects the boy's grammar; Donovan's younger lover (Sergei), an adorable dope whom Ricci easily talks into sleeping with her; and another teacher (Friends' Kudrow), the sexually repressed sister of Donovan's dead former lover.
A bell-ringing directorial debut by screenwriter Don Roos (Boys on the Side), The Opposite of Sex has a big heart, which it does its best to disguise but finally can't. Ricci plays her nasty nymphet to ripe peach perfection, while Kudrow (Friends) demonstrates her peerless comic timing while conveying her character's underlying sadness. If Sex flags toward the end, it offers such fun along the way that one easily forgives the lackluster final lap. (R)
Bottom Line: The opposite of boring—original and funny
Master P, A.J. Johnson
If, after seeing Warren Beatty deliver bad, middle-aged white-guy rap and scramble about wearing oversized, baggy shorts and a knit watch cap in Bulworth, you long to see the genuine article, check out I Got the Hook-Up. An urban comedy (the current film-industry euphemism for shot-on-the-cheap movies featuring African-American performers and aimed mostly at black teenage and young-adult audiences), Hook-Up is a raucous, raunchy film that is far longer on enthusiasm than accomplishment.
Master P (whose real name is Percy Miller), a popular rapper offscreen whose latest hit CD is Ghetto D and who founded No Limit Records, produced, cowrote and stars in Hook-Up. He portrays an L.A. street entrepreneur who, along with his partner (Johnson, a stand-up comic), tries to parlay the fortuitous misdelivery of several boxes of cellular phones into a business empire. Conflict ensues with a big cellphone company, the FBI and neighborhood characters. Although occasionally broadly amusing, Hook-Up makes little sense, is choppily edited, and the language is blue enough to have made even Moms Mabley blush. (R)
Bottom Line: The only gold here is on Master P's upper front teeth
Samantha Morton, Claire Rushbrook
When her mother gets sick, a 19-year-old woman (Morton) panics. "She's going to die, and she hasn't even noticed me yet," the woman says in Under the Skin, an unsettling British drama. When Mom does die, Morton goes to pieces. She quits her job. She moves out of the flat she shares with her boyfriend. She takes to wearing her mother's blonde wig and ratty fur coat and, looking and acting like a floozy, picks up inappropriate men for inappropriate sex.
Observing all this is her married, pregnant, older sister (Rushbrook, the sullen daughter in Secrets & Lies), who is distracted by her own grief. How these two siblings finally come to understand themselves, each other and their mother's death makes for an emotionally draining but absorbing film. Under the Skin, as written and directed by Carine Adler and acted with fierce intensity by Morton, reaches you exactly where the title promises. (Not rated)
Bottom Line: A small, compelling film about a woman going under
Advertisement
Today's Photos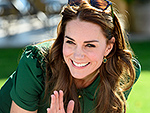 Treat Yourself! 4 Preview Issues
The most buzzed about stars this minute!