People Top 5
LAST UPDATE: Tuesday February 10, 2015 01:10PM EST
PEOPLE Top 5 are the most-viewed stories on the site over the past three days, updated every 60 minutes
Picks and Pans: Pages
Spotlight On...
"So long as I have breath, strength, genius, and cash—I cannot go down in defeat." So muses Abraham Licht, a con man extraordinaire who arrives in rural New York in 1891 to raise his six children and teach them "the game"—the art of the swindle—which he sees as the only way to survive in a hostile world. Chronicling the family's fortunes (and deceptions) up to the 1930s, Oates paints a dark vision of America as a land where love of money is the root of everything and people are doomed to repeat their crimes. Oates, who rarely falters throughout this epic, does offer glimmers of justice and hope. But ultimately she has written an American tragedy. (Dutton, $26.95)
Bottom Line: Part history, part Dynasty—the riveting story of a flimflam man and his clan
by Wally Lamb
Crib death and schizophrenia would hardly seem the building blocks of great fiction, but those are exactly what Lamb makes them in this follow-up to his bestselling first novel, 1992's She's Come Undone. Lamb's new work is a gratifying saga of loss and redemption. A few years after his newborn daughter's death, 34-year-old Dominick Birdsey has seen both his marriage and his teaching career go south. And his girlfriend, a twice-divorced 23-year-old with a shoplifting habit, is resentful of the promise Dominick made to his mother before she died—that he would always look out for his identical twin brother, Thomas, a paranoid schizophrenic.
As the novel opens, Dominick is fighting off a frenzy of reporters clamoring for Thomas, who hacked off his right hand to protest the Gulf War. Soon enough Thomas is committed to a maximum-security facility. Through Dominick's own commitment—to his brother—he can face and forgive his own failures, and we can believe Lamb's ending, one that would have seemed impossible at the outset but feels wholly right by the time we finish, 897 remarkable pages later. (Regan Books, $27.50)
Bottom Line: Inspiring tale (and you thought your family had troubles...)
by Daniel Petrocelli with Peter Knobler
After four years and countless Rivera Live roundtables, the O.J. Simpson epic has morphed into the mythic. But Petrocelli, the attorney who represented the Goldman family in their civil suit against Simpson, restores its human face with a powerful account of how the family's hunger for justice became his own.
At the book's heart are unflinching portraits of the trial's cast: from the hapless Kato Kaelin and the outgunned DAs to loyal Simpsonites like Al Cowlings and Cathy Randa. Most gripping of all is the picture of Simpson himself, imploding on the witness stand when confronted with his inconsistent testimony. A hefty tome, Triumph looks as lengthy as the first Simpson trial. But thanks to Grisham-style pacing and refreshing candor (as when Petrocelli tells how, to his horror, even he was briefly sucked in by O.J.'s charisma), it flies by. (Crown, $25.95)
Bottom Line: The O.J. trial we wish we had seen
by Richard Price
Book of the week
The story could have been ripped from the pages of a big-city tabloid: A white woman is car jacked near an inner-city community by a black man, who is unaware that her 4-year-old son is asleep in the back seat. Or was the boy indeed abducted? What ensues is a searing tale of a ferocious police manhunt that exposes this fictional northeast city's racial tensions and puts its housing projects under military occupation. Freedomland, the sixth novel by acclaimed author (Clockers) and screenwriter (The Color of Money) Richard Price, teems with such dead-on detail and briny authenticity that its language must have been inspired by stairwell eavesdropping. The story's reluctant hero, Det. Lorenzo Council, frantically searches for the boy while keeping a hungry press at bay, a frustrated police effort from exploding and an enigmatic mother at arm's length. It's a tour de force of character and plot. (Broadway, $25)
Bottom Line: Convincing thriller that addresses complicated truths
by Jodi Picoult
How well can you ever really know your own children? Do they have secret lives you can only guess at? Those questions, and their devastating answers, haunt two New England families in Jodi Picoult's engrossing fifth novel.
The Hartes and the Golds have been best friends for years. Their children Emily and Chris were inseparable as kids, and when they fall in love as teenagers, their parents are thrilled. But their happiness comes to an abrupt and brutal end when Emily and Chris sneak off to a secluded field one night with a gun. What happens next is a terrible mystery; the only hard fact is that Emily winds up dead. Did she kill herself as part of a suicide pact, as Chris claims? Or did he kill her, as the police charge?
Picoult has a remarkable ability to make us share her characters' feelings of confusion and horror. When the parents receive that dreaded late-night phone call, their pain is wrenching. Chris's teenage anguish is palpable. Unfortunately, Emily remains a cipher, not only to her parents but to us; her desperation never quite rings true. Still, The Pact is compelling reading, right up to the stunning courtroom conclusion. (Morrow, $24)
Bottom Line: Picoult's deft touch makes this her breakout novel
>THE TIME OF OUR TIME Norman Mailer Marking his 50th year as a writer of epic wit and fury, Mailer unleashes a mammoth retrospective, drawing together key pieces of his favorite novels, essays and magazine stories. (Random House, $39.50)
FLASH! THE ASSOCIATED PRESS COVERS THE WORLD Culled from the international news agency's rich files of news photos, this collection makes a breathtaking portrait of the 20th century, captured in all its heroism and villainy. (Abrams, $39.95)
ONE FALSE MOVE Harlan Coben In the latest escapade of sports agent Myron Bolitar, award-winning mystery author Coben dribbles into the world of women's professional basketball. (Delacorte, $21.95)
>Travel guides On summer vacation, getting there (via jammed airports, depressing stretches of highway) can be far less than half the fun. But you won't be a road worrier if you take a good guidebook. Here are some of the best new ones: Lonely Planet's encyclopedic Mexico ($19.95), for instance, from the series that's the undefeated champ of its category, is perfect for the young and the cashless. But it's light on illustrations, unlike The Smithsonian Guides to Historic America: the Deep South ($19.95), whose glorious color photos and lucid commentary on history and architecture evoke antebellum ghosts. Hopping the pond? From the scent of salami to the ascent of Bologna, Knopf Guides: Italy ($27.50) is so dazzlingly jammed with illustrated morsels of history and art that you'll wonder why the binding doesn't burst. Business travelers who need a present for the family, pronto, will appreciate the World Shopping Guide (Prion Books, $14.95), which sheds light on the increasingly difficult task of tracking down gifts (local crafts, jewelry, etc.) you can't get at the mall. And don't flip just because the century's odometer is about to: Rough Guide: the Millennium ($8.95) tells you where to party like it's 1999.
Contributors:
Paula Chin,
Amy Waldman,
Cynthia Sanz,
Nick Charles,
Emily Listfield,
Kyle Smith.
by Joyce Carol Oates
Advertisement
Today's Photos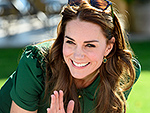 Treat Yourself! 4 Preview Issues
The most buzzed about stars this minute!