People Top 5
LAST UPDATE: Tuesday February 10, 2015 01:10PM EST
PEOPLE Top 5 are the most-viewed stories on the site over the past three days, updated every 60 minutes
Journey's End
Once Homeless, Pioneer Dancer Arthur Bell Jr. Is Reunited with His Family After 42 Years
They weren't the only ones. Bell, who in 1950 was one of the first black dancers in the New York City Ballet, had lost touch with his family 42 years ago, and they had been looking for him ever since. "He has resurrected," says Martha Riley, 69, the oldest of Bell's five sisters, who all live in Tampa, Arthur's hometown. "I just keep telling myself not to cry. But you can't help but cry."
"He's the prodigal son," says Bell's brother Dale, 51, an IBM executive in New York City, who wasn't even born when Bell, 71, left home. When they finally met, Dale told Arthur, "Gosh, you look like your mother!" Replied Arthur: "Gosh, you look like your father!" Says Dale: "With Arthur being away, our family was never complete. With Arthur being back, it's complete."
Sadly, Arthur's memory is less so. He suffers from dementia, and though he can recall some highlights of his youth, he can provide little information about how, or where, he has lived for the past four decades. What is known is that he left for New York to pursue his dream in the mid 1940s. "Tampa was not ready for a black ballet dancer," says Bell's sister Patricia Coleman, and neither were his devout Pentecostal parents. "Dancing," she notes, "was a sin."
Bell's aunt Essie Dee Rogers, who lived in Brooklyn, didn't think so and agreed to support his dreams. But other than a few classes with renowned dancer and choreographer Katherine Dunham, Bell never had much formal training. It was through sheer persistence that he carved out a modest life in dance in New York City and Paris. "He never appeared in anything big," says Dawn Lille Horwitz, a teacher of dance history at the Juilliard School in New York City. "But he was a part of history." His most notable performance was in 1950, in Illuminations, by the New York City Ballet. Bell danced in a piece called "Being Beauteous."
Bell's sisters remember him when they were growing up dirt poor in rural Florida. "I can picture him in the yard, just out there dancing," says sister Annie Bell Stubblefield, 63. "He was so graceful." The last time Bell's sisters saw him was in 1956, when his father, a minister and laborer, who died a year later, was ill. Years later his mother, Ruby, who died in 1980, offered a prayer at family gatherings and at church for her wandering son: "Take care of him and bless him, wherever he is."
Perhaps that was what brought Bell to Maria Mackin's attention. "It was kismet," says Mackin, 35 and the mother of three, of her encounter with Bell at Kings County Hospital Center in Brooklyn. Once she discovered who he was, she told a friend at The New York Times about him, and a story appeared. Three weeks later, on Easter Sunday, Patricia was getting out of her car for evening services when a church deacon asked if she had seen her brother's picture in the local paper, which had picked up the article. Was it Dale? she asked. "No," the deacon replied. "Arthur Jr."
Last month, Bell and his sisters held a tearful reunion in New Jersey. Annie, who spent more time with Bell than the others, tells the story of missing a couple of visits. "I walked into his room, and he sat up and goes, 'WHERE HAVE YOU BEEN?' " she says. "I couldn't believe it. I just laughed. Here's a man I haven't seen in nearly 50 years, asking me where I had been."
Nick Charles
Michelle York in New York City and Timothy Roche in Tampa
Contributors:
Michelle York,
Timothy Roche.
When Arthur Bell Jr., an elderly homeless man found wandering the streets of Brooklyn three months ago, told social worker Maria Mackin he had once danced with British legend Dame Margot Fonteyn, she was, to say the least, skeptical. But when he also mentioned several lesser-known performers, Mackin, a former dance photographer, began to wonder. So she checked his claims at a library. "Sure enough, he punched right up in the computer," says Mackin. "They had pictures of him. Me and the researcher were like 'Yeah!' jumping up and down."
Advertisement
Today's Photos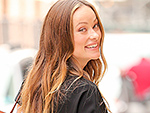 Treat Yourself! 4 Preview Issues
The most buzzed about stars this minute!