People Top 5
LAST UPDATE: Tuesday February 10, 2015 01:10PM EST
PEOPLE Top 5 are the most-viewed stories on the site over the past three days, updated every 60 minutes
Picks and Pans Main: Tube
Talking With...
A&E (Fridays, 9 p.m. ET)
Shows of the week
Do you gawk when you spot a flashing red light by the side of the road? Police activity turns millions of Americans into voyeurs. That's why Cops, which follows real-life officers on patrol in cities around the country, is still on FOX after more than nine years. Now cable's A&E has a rookie series, L.A. Detectives, that differs a bit from the veteran: It sticks with one law-enforcement agency—the Los Angeles County Sheriff's Department—and includes glimpses of the cops' personal lives. There's no sign of Dirty Harrys on L.A. Detectives. Courteous and caring—that's the MO. In the July 17 episode, a female detective investigating a murder offers emotional support to the victim's grand-daughter and a hairstyling tip to the lout suspected of the crime. A male detective on a robbery case feeds the homeless and preaches compassion. It's nice to see such cops, though we'd be conning you if we said it was terribly exciting. The July 18 hour of Cops isn't nonstop thrills either. One Kansas City police vehicle chases down a fleeing suspect; another gets stuck in the dirt after officers check out a report of "suspicious activity" in the woods and find nothing too suspicious. But the Cops camera lets viewers ride in the backseat of a squad car without the embarrassment of wearing handcuffs. For some, that's entertainment enough.
Bottom Line: Blue heaven times two, if you're a police buff
PBS (Tues., July 14, 10 p.m. ET)
Barbie turns 40 next year—a major milestone for any doll, living or otherwise. And TV is taking notice. Last month, ABC News offered a special called The Secret Life of Barbie, reported by Robert Krulwich with his usual dry wit. This documentary, part of the P.O.V. series, covers much the same ground with less zip and more breadth. We learn how Barbie's creator, Ruth Handler, overcame toy-industry resistance to a children's doll with grown-up breasts. We see how Mattel has altered Barbie's image to fit changing times (glamor girl, working woman). We hear from collectors and critics on the plastic plaything's status as a female role model. What distinguishes Barbie Nation from the ABC program is the extent of its interest in the rich fantasy lives of adult Barbie cultists. Creative lesbians stage an S&M scene starring Barbie and Ken—only on PBS.
Bottom Line: Interesting take on an unlikely icon
Showtime (Sun., July 12, 9 p.m. ET)
Though sensitive and well-acted, this film never quite jells. Naveen Andrews (The English Patient) stars in the true story of Abraham Verghese, born in Ethiopia of Indian parents, who comes to the United States to build a medical career and finds himself working in rural Tennessee in the mid-'80s, when AIDS is starting to spread from the big cities to the hinterland. Verghese, dedicated to the lost art of "bedside medicine," serves as friend and confessor as well as physician to the victims of the virus and their loved ones. He forms particularly strong bonds with a rough-edged woman (Glenne Headly) infected by her cheating husband, and a religious man (Hal Holbrook) who tries to keep his illness secret. But in the process the doctor neglects his wife (Ellora Patnaik) and their two small children—and the film too treats them as something of an afterthought. The viewer is unconvinced and unsatisfied when Verghese abruptly shifts family life to the top of his agenda. It seems he's betraying the drama out of a sense of duty.
Bottom Line: Worthy effort, but could have used a script doctor
>Sunday, July 12 STEPHEN KING'S THE STAND ABC (9 p.m. ET) Chill out on a summer night with this rerun of the spooky 1994 miniseries. Part 2 is Monday at 9 p.m.
Monday, July 13 THE BERLIN AIRLIFT PBS (9 p.m. ET) For couch-bound history buffs, a documentary recalls the massive supply operation of 1948.
Tuesday, July 14 TAKIN'IT TO THE STREETS VH1 (10 p.m. ET)
Hey, a special on street musicians—and you don't have to toss them your spare change.
Wednesday, July 15 BEST MAN Cinemax (6:30 p.m. ET) This sequel to the Oscar-winning documentary Best Boy looks at a retarded man nearing 70.
Thursday, July 16 48 HOURS CBS (10 p.m. ET) A report on making it big in America features hot novelist Nicholas Sparks.
Friday, July 17 LETHAL WEAPON 2 Showtime (7 p.m. ET) Before there was 4, there had to be 2. Mel Gibson and Danny Glover star in the 1989 action flick.
Saturday, July 18 GOODWILL GAMES TBS (8:05 p.m. ET) The jocks can wait. Brandy and Jewel perform at the opening ceremonies.
>Dennis Quaid
When Cowboys Cry Dennis Quaid has swaggered with Hollywood's toughest hombres. But for his directorial debut in the TV film Everything That Rises (Sun., July 12, 8 p.m. ET on TNT), the actor had to get in touch with his sentimental side. "The movie really chokes guys up," says Quaid, 44, who also stars in the film as a stern Montana rancher struggling to build a relationship with his young son (played by Ryan Merriman). Quaid drew on his experiences with his real-life wife, Meg Ryan, and their son, Jack, 6, for the paternal part. "It's about the issues we had with our fathers," he says. "We're going through them again now that we're fathers."
Quaid's earnestness while shooting the film on his Montana property impressed his cast. In one scene, says costar Mare Winning-ham, the director spotted an elderly lady watching the shoot, cast her as an extra on the spot and coached her through the part. Still, after all that emoting, Quaid hasn't forgotten how to do a bit of macho posturing. "I really didn't want anyone else making the decisions. That's why I cast myself," Quaid says, laughing. "One less actor to deal with."
Contributors:
Craig Tomashoff.
FOX (Saturdays, 8 p.m. ET)
Advertisement
Today's Photos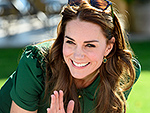 Treat Yourself! 4 Preview Issues
The most buzzed about stars this minute!