People Top 5
LAST UPDATE: Tuesday February 10, 2015 01:10PM EST
PEOPLE Top 5 are the most-viewed stories on the site over the past three days, updated every 60 minutes
The Heartbreak Kids
Two Fair, Blue-Eyed Girls Find Themselves at the Center of a Tragic Baby-Switch Case
Alerted by Johnson, the University of Virginia Medical Center in Charlottesville, where she gave birth three years ago, reviewed its records in an effort to find her biological daughter. Hospital authorities eventually tracked down little Rebecca Grace Chittum in Buena Vista, Va., just 75 miles across the Blue Ridge Mountains from Johnson's home. They set out to inform the parents but soon received a jolt: The father, Kevin Chittum, 25, and the mother, Whitney Rogers, 19, had been among seven people who died in a horrific July 4 traffic accident on Interstate 81, leaving Rebecca an apparent orphan.
Hospital spokeswoman Marguerite Beck maintained that the baby switch "couldn't have happened accidentally." Under hospital procedures, she explained, mothers and their newborns are given identity tags within minutes of birth. According to the hospital, the switch of the fair-haired, blue-eyed girls in June 1995—Rebecca was born on June 30 and Callie one day earlier—must have been a deliberate, criminal act, though by whom or for what purpose is unclear.
But if the hospital contends that its procedures are foolproof, that is not Paula Johnson's recollection. "The baby was not banded in her presence," says Johnson's lawyer Cynthia Johnson (no relation). "We believe it was banded at a later time." For their part, relatives of her counterpart mom, Whitney Rogers, say they have a videotape of her delivery that shows the bracelets being put on mother and baby promptly. (Neither party has ruled out possible civil action against the hospital.) Whether Rebecca's biological parents really are Johnson and Conley remains undetermined until genetic tests are complete.
Still, the late Kevin Chittum's parents have added a picture of Callie to the gallery of family photographs in their living room and this week pored over baby photographs of their son. They concluded that the resemblance is striking. Says family friend Christina Dameron: "It's just unreal. Kevin and Callie have the same smile."
Likewise, Paula Johnson is struck by the resemblance between her and Rebecca. Asked what she thought when first shown a photograph of the girl raised by the Chittums, she replied, "She's a beautiful child."
Johnson actually remembers meeting Rogers in the maternity ward at the Medical Center. Johnson was about to have her fourth child, but Rogers, then 16, was giving birth for the first time. The former cheerleader had started dating Chittum, a onetime high school football star, a year earlier. They had most recently been living in a family home while carpenter Chittum, who worked for his father's construction business, was renovating their future house. They would eventually die together, still unmarried, when the Honda in which they were traveling left the road in heavy rain and collided with a tractor trailer, killing four other people in the vehicle and the truck driver as well. Eight hundred mourners attended the funeral in Buena Vista.
Since then, little Rebecca and Lindsey, another daughter born to Chittum and Rogers 18 months ago, have been cared for by the dead couple's parents on a rotating basis. Final custody arrangements are yet to be made.
As relatives on both sides struggled to come to grips with this unimagined circumstance, a consensus may actually be emerging as to what should happen next. The Chittums' attorney Michael Irvine suggests that everyone involved may just favor leaving the children right where they are. "[The families] will try to create as little trauma as possible for these children," he predicts. "We anticipate a private agreement among these parties." But Paula Johnson's lawyer cautions that to make any predictions was getting "way ahead of the game."
At a tearful press conference on Aug. 4, Johnson proclaimed her unchanged affection for Callie, the daughter she has raised for three years. "I love that child with all my heart," she said. Flanked by her lawyer and estranged boyfriend Conley, she then revealed that she was negotiating to meet with Rebecca, the daughter she has never seen. Meanwhile, Kevin Chittum's sister Pam Miskovsky, 31, who lost her only child, a daughter, in the July 4 crash, also hopes that this saddest of stories may yet have a happy ending. "When I saw Callie's picture, I had a bond with her," she says of the niece she has never met. "I believe her family and this family will become one big family."
Bruce Guthrie
Linda Kramer and Rose Ellen O'Connor in Buena Vista and Jane Sims Podesta in Charlottesville
Contributors:
Linda Kramer,
Rose Ellen O'Connor,
Jane Sims Podesta.
When Paula Johnson obtained a court order directing her former boyfriend to undergo a paternity test last March, the 30-year-old single mother of four hoped it would be the first step toward winning child support. Johnson, a Ruckersville, Va., flagwoman for a construction company, thought the test would surely prove that 34-year-old Carlton Conley was the father of her 3-year-old daughter, Callie Marie. But the results indicated that Conley was not the father, and a second test on Johnson herself delivered even more shocking news: She was not Callie's mother. "I was devastated," she recalls.
Advertisement
Today's Photos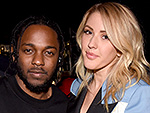 Treat Yourself! 4 Preview Issues
The most buzzed about stars this minute!