On Newsstands Now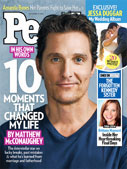 Matthew McConaughey: In His Own Words

Jessa Duggar's Wedding Album

Brittany Maynard's Final Days
Pick up your copy on newsstands
Click here for instant access to the Digital Magazine
People Top 5
LAST UPDATE: Tuesday February 10, 2015 01:10PM EST
PEOPLE Top 5 are the most-viewed stories on the site over the past three days, updated every 60 minutes
Picks and Pans Main: Tube
And the Emmy Also Should Go To...
"Cut to the chase" will not be the slogan of the 50th annual Emmy Awards. With approximately 50 celebrity presenters but no designated host, the star-jammed NBC telecast (Sun., Sept. 13, 7 p.m. ET) is scheduled to last four hours. For those who don't have a whole evening to spare, here's a condensed version: the nominees and the winners we'd like to see in 10 major categories.
ER (NBC)
Law & Order
(NBC)




NYPD Blue
(ABC)
The Practice
(ABC)
The X-Files
(FOX)
In 1997,
Law & Order
broke through in this category after five losses. Its consistently high quality—maintained within an arrest-and-trial format that could have gone stale years ago—makes it our choice to garner two top Emmys in a row. But the way
The Practice
keeps improving, the defense lawyers may overtake the police and prosecutors next time around.
Andre Braugher,
Homicide
(NBC)




David Duchovny,
The X-Files
(FOX)
Anthony Edwards,
ER
(NBC)
Dennis Franz,
NYPD Blue
(ABC)
Jimmy Smits,
NYPD Blue
(ABC)
Braugher was better than ever in 1997-98, beginning with last fall's season opener, in which his cop character went nose-to-nose with a murder suspect played by James Earl Jones. The strength, depth and complexity of Braugher's work are unsurpassed, and his decision to leave the cast has to hurt Homicide. To let him depart with a record of two Emmy nominations and no wins—now, that would be a crime.
Gillian Anderson,
The X-Files
(fox)
Roma Downey,
Touched by an Angel
(CBS)
Christine Lahti,
Chicago Hope
(CBS)




Julianna Margulies,
ER
(NBC)
Jane Seymour,
Dr. Quinn, Medicine Woman
(CBS)
No actress on television has greater range or a meatier role than Lahti, as a feminist surgeon who finds herself all too frequently in melodramatic situations. When she won a Golden Globe Award in January, her acceptance speech was delayed because she was in the bathroom. Lahti deserves her first Emmy (this her third nomination for
Chicago Hope
), but we do hope she got the bad timing out of her system.
Ally McBeal
(FOX)
Frasier
(NBC)
The Larry Sanders Show
(HBO)




Seinfeld
(NBC)
3rd Rock From the Sun
(NBC)
Larry Sanders has yet to win for best comedy, despite five previous nominations. Now that its HBO run is over, it's way overdue for an official stamp of recognition as the funniest series of the decade so far. (We hear you, Seinfeld fans. But with all the hoopla your show got this year, it doesn't need a farewell trophy.)
Michael J. Fox,
Spin City
(ABC)Kelsey Grammer,
Frasier
(NBC)
John Lithgow,
3rd Rock From the Sun
(NBC)
Paul Reiser,
Mad About You
(NBC)
Garry Shandling,
The Larry Sanders Show
(HBO)




His supporting cast was great, all right, but Shandling's continued growth as an actor helped keep Larry Sanders a must-see. If he was essentially playing himself, as has been suggested, give him credit for laying bare his own self-centeredness, duplicity and insecurity.
Kirstie Alley,
Veronica's Closet
(NBC)
Ellen DeGeneres,
Ellen
(ABC)
Jenna Elfman,
Dharma & Greg
(ABC)
Calista Flockhart,
Ally McBeal
(FOX) *
Helen Hunt,
Mad About You
(NBC)
Patricia Richardson,
Home Improvement
(ABC)
Ally McBeal
was the freshest new show of 1997-98, and a big reason for its success was Flockhart's characterization of a smart, sexy, dreamy lawyer. There's much more to her than miniskirts. Hunt makes no false moves on her veteran series, but she has won two straight Emmys plus last year's Best Actress Oscar. Her mantel must be awfully crowded.
Gordon Clapp,
NYPD Blue
(ABC)
Hector Elizondo,
Chicago Hope
(CBS)
Steven Hill,
Law & Order
(NBC) *
Eriq La Salle,
ER
(NBC)
Noah Wyle,
ER
(NBC)
It's hard to believe that in his eight-year stint on
Law & Order
, this is the first time Hill, 76, has been nominated for his understated but always authoritative work as the district attorney.
Laura Innes,
ER
(NBC)
Camryn Manheim,
The Practice
(ABC)




Della Reese,
Touched by an Angel
(CBS)
Gloria Reuben,
ER
(NBC)
You might think of Manheim's lawyer character as the anti-Ally McBeal: Sharp, elbows, not shapely legs, are her salient feature. Yet when she's wounded, we feel the pain she tries to hide.
Jason Alexander,
Seinfeld
(NBC)
Phil Hartman,
NewsRadio
(NBC)
David Hyde Pierce,
Frasier
(NBC)
Jeffrey Tambor,
The Larry Sanders Show
(HBO)




Rip Torn,
The Larry Sanders Show
(HBO)
We wouldn't kick if they declared a five-way tie in this talent-rich category. Alexander (six previous nominations, no Emmys) deserved to be honored long ago for his sterling work as
Seinfeld
's one-man complaint department. Given Hartman's shocking death in May, there's an understandable desire to honor his comic genius—even if it was better displayed in
Saturday Night Live
sketches than in a single sitcom role. Pierce (a winner in 1995) is a flawless second banana, if such a crude term may be applied to his proper character. Torn (winner, 1996) was foul-mouthed perfection as the producer on Larry Sanders. But we hope the Emmy voters don't pass up their final chance to appreciate Tambor's remarkable Sanders portrayal of Shandling's announcer sidekick—a bitter professional sycophant torn between his inferiority and superiority complexes. If you saw the emotional changes Tambor went through at the end of the series finale, you know why his fourth nomination should yield his first win.
Christine Baranski,
Cybill
(CBS)
Kristen Johnston,
3rd Rock from the Sun
(NBC)




Lisa Kudrow,
Friends
(NBC)
Jane Leeves,
Frasier
(NBC)
Julia Louis-Dreyfus,
Seinfeld
(NBC)
Her
3rd Rock
colleague Lithgow won twice in a row, so why shouldn't Johnston follow her 1997 Emmy by taking this category again? The energy and elasticity of her visiting-extraterrestrial character are amazing. And shed no tears for Louis-Dreyfus. She won this Emmy two years ago—if anyone remembers.
Sunday, Sept. 13
THE ARMY SHOW
WB (9:30 p.m. ET) Will America salute the premiere of this sitcom about military misfits?
Monday, Sept. 14
ALLY MCBEAL
FOX (9 p.m. ET) Tracey takes on Ally when Ullman appears as the lawyer's shrink in the hit series' season premiere.
Tuesday, Sept. 15
FAMILY NAME
PBS (10 p.m. ET) A filmmaker uncovers his family's slave-owning history in this highly praised P.O.V. documentary.
Wednesday, Sept. 16
BEVERLY HILLS, 90210
FOX (8 p.m. ET) The zip-coders deliver their ninth-season premiere, followed at 9 by the return of Party of Five.
Thursday, Sept. 17 48
HOURS
CBS (10 p.m. ET) A mother seeks her abducted daughter in the first report of the new season.
Friday, Sept. 18
20/20
ABC (10 p.m. ET) Cloning is confusing. The news magazine also airs on Wednesdays at 10 (as of this week) and Sundays at 9 (starting Sept. 20).
Saturday, Sept. 19 MISS AMERICA PAGEANT ABC (9 p.m. ET) Calling signals for the lovelies are ex-quarterback Boomer Esiason and The View's Meredith Vieira.
TV Movie:
12 Angry Men
(Showtime)
Miniseries:
From the Earth to the Moon
(HBO)
Lead Actor, Miniseries or Movie: Ving Rhames, Don King:
Only in America
(HBO)
Lead Actress, Miniseries or Movie: Jamie Lee Curtis,
Nicholas' Gift
(CBS)
Variety, Music or Comedy Series:
Politically Incorrect
with Bill Maher (ABC)
Advertisement
Today's Photos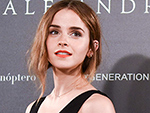 Treat Yourself! 4 Preview Issues
The most buzzed about stars this minute!