People Top 5
LAST UPDATE: Tuesday February 10, 2015 01:10PM EST
PEOPLE Top 5 are the most-viewed stories on the site over the past three days, updated every 60 minutes
Picks and Pans: Pages
Spotlight On...
A lord of the legal thriller, Patterson (Degree of Guilt) ventures here into the down-and-dirty of a presidential campaign in the year 2000, where we find New Jersey Sen. Kerry Kilcannon in a tight race for the Democratic nomination. Handsome, liberal, haunted by his prominent brother's Kennedyesque assassination 12 years earlier, Kilcannon is fending off a magazine investigating rumors of an affair he had two years earlier with a network news correspondent. He's also being stalked by a pro-life gunman.
Patterson gets the nuances just right—the clubby, jaded press corps; the calculating advisers; the naive volunteers. Kilcannon, a man with conscience, libido and a bad temper, is convincingly drawn, but his ex-lover is less so, and his friendship with his black campaign manager comes off as a little too PC. Those, however, are quibbles. A primary has never been so colorful. (Knopf, $25.95)
Bottom Line: Thriller proves that politics can be pulp for great fiction
A Memoir of Love, Loss, Hope and Healing
by Judy Collins
Judy Collins's smooth, silvery voice was a rare, calming force in the stormy 1960s. But along with the professional highs Collins reached with hits like "Both Sides Now" and "Send in the Clowns," there were plenty of private lows as well, including a difficult divorce, her own alcoholism, which she finally conquered in 1978, and the drug problems suffered by her son Clark, who committed suicide in 1992 at age 33.
Raised on the West Coast and in Colorado, Collins inherited the will to perform from her father, a beloved, and blind, Seattle radio personality. Unfortunately, he also bequeathed to her his predilection for drink. Despite Collins's early career success and her high-profile romances with actor Stacy Keach and singer Stephen Stills, she nearly drowned in her own sadness. Ironically, it was Clark, upon finding her early one morning in 1977 drinking vodka out of a coffee cup, who helped her face her problem. "My son looked at me," Collins writes, "looked at my coffee cup, looked at the clock, and said, 'Do you know what time it is, Mom?' " Singing Lessons is candid and elegantly written. Since Clark's death, Collins, now 59, has remarried and continued recording (the book includes a CD sampler)—but it is the memory of her late son that ultimately keeps her grounded. (Pocket, $25)
Bottom Line: Singer's memoir has perfect pitch
Excavating Your Authentic Self
by Sarah Ban Breathnach
Since her 1995 bestseller Simple Abundance—which spawned a personal "companion" journal, a Web site, a product line and a charitable organization—Sarah Ban Breathnach has solidified her position as the Martha Stewart of the self-help genre. Armed with her follow-up Something More, working women who "do too much and live too little" may continue their journey to joy. For others, however, this nine-stage archeological exploration of the self will be a slow dig.
The self-discovery rituals she recommends sound enticing but offer little to alleviate a burned-out mother's time crunch. A woman who is "afraid of her passion," suggests Ban Breathnach, should consider waking at 4 a.m. to watch the sunrise, savoring a pot of tea. She might light a scented candle while she works on her "discovery journal," addressing queries like, "What colors make you smile?" Or, "An interesting thought: If you switch the a and c the in sacred, you get scared. How do you define your relationship to the scared?" (Warner, $20)
Bottom Line: Too-facile solutions to very real problems
by William McBrien
From 1928 to 1958, Cole Porter's songs provided hits for everyone from Mary Martin ("My Heart Belongs to Daddy") to Roy Rogers ("Don't Fence Me In"). William McBrien's biography is loaded with juicy gossip about backstage back-stabbings, Porter's devoted but sexless marriage and his active, if closeted, gay life in Manhattan and Hollywood. McBrien also dwells on the composer's knack for writing witty rhymes, as well as his stoicism after a horseback-riding accident in 1937 left his legs crushed. Despite excruciating, constant pain, Porter produced the scores of Kiss Me, Kate, Can-Can and Silk Stockings.
Unfortunately, this thorough and often fascinating book is marred by a scattershot approach and sloppy editing. McBrien, an English professor at Hofstra University, drops names too freely and sometimes bogs down in tangential detail. Still, he succeeds in evoking Porter's white-tie-and-orchids set. When his wife, Linda, was asked why she seldom used the Rolls-Royce Porter gave her, she answered, "It bruises my sables." (Knopf, $30)
Bottom Line: A champagne subject who deserves a book with more kick
by Cathleen Schine
Book of the week
"Have you ever lost a friend?" begins Cathleen Schine's fifth novel. "It is the saddest and most baffling experience. Jane Barlow Schwartz, 25, has anguished for ages over the loss of her first best friend (and cousin), Martha, who dropped her without explanation years earlier. "Even though I had made many friends in the interim," Jane laments, "I could somehow not let go of that first real friendship."
Schine (The Love Letter) provides an apt locale for Jane's explorations of loss and change: the Galápagos Islands, where scientist Charles Darwin developed the theory of evolution in the 19th century. No sooner does she arrive, on a natural history tour, than she discovers that her guide is Martha—the same person who "had thrown me over, dumped, ditched, cut, cold shouldered, discarded, shelved, jettisoned and retired me."
Evolution develops into both a humorous meditation on friendship and a clever send-up of the hyper-educated class. And while Jane's obsessions lack the laugh-out-loud pleasures of Schine's acclaimed Rameau's Niece, this effort bears all the other hallmarks of her distinctive style: idiosyncratic characters; memorably wry and intelligent observations; brisk, witty writing.
At times, Schine's attempts to wed the mysteries of friendship to Darwinian theory seem strained. And not everyone will share her fascination with Galápagos life and lore. Still, readers in search of playfully sophisticated yet thoroughly accessible storytelling will find themselves diverted by Jane's outer and inner journeys. (Houghton Mifflin, $24)
Bottom Line: Classy, intelligent fun
by Philip Roth
The blacklistings and betrayals of the McCarthy era cast their long, disturbing shadows in this darkly brilliant new novel by Philip Roth, whose American Pastoral won the 1998 Pulitzer Prize in fiction.
Tall, rough-hewn, left-wing actor Ira Ringold takes the stage name of Iron Rinn and becomes the working-man's hero with his patriotic radio show based on glorious episodes from American history. But Ira's idealism is undermined and eventually sabotaged by the increasingly ugly realities of his marriage to Eve Frame, a popular film actress enslaved by the whims and demands of her lumpish and neurotic daughter, the cruelly misnamed Sylphid.
When Eve, aided by an unscrupulous journalist, takes revenge for Ira's adultery by writing a memoir accusing him of being a Soviet spy, the actor's career is ruined. And the novel—energized by Roth's eloquent, highly charged language—reveals itself as a cross between insightful political fiction and a Greek tragedy whose hero's life is altered by fate, by his own failings, by the forces of history and by the large and small treacheries of the public and private life around him. (Houghton Mifflin, $26)
Bottom Line: Scary, scintillating fiction about passion and politics
>UNDER A WING Reeve Lindbergh In this tender memoir, a daughter of aviator Charles and author Anne Morrow Lindbergh lovingly recalls her famous parents' passions and eccentricities. (Simon & Schuster, $23)
THE HUNDRED DAYS Patrick O'Brian When Napoleon flees Elba, Captain Aubrey and Dr. Maturin head off his diabolical return in the 19th novel of this remarkable series. (Norton, $24)
BLAST FROM THE PAST Kinky Friedman The country musician turned author is at it again, this time in a madcap Manhattan mystery set in the raucous 1970s. (Simon & Schuster, $23)
>Audiobooks
Quite a Year for Plums
Bailey White's tale of some highly literate oddballs in south Georgia—plus her engagingly hoarse delivery—makes the listener want to investigate the region's flora and fauna firsthand. (Random House, $25)
A Night Without Armor: Poems by Jewel Or, love me, love my doggerel. The author declaims. (Harper, $12)
A Patchwork Planet Gently world-weary, David Morse's is the perfect voice for Anne Tyler's 30-year-old protagonist, whose métier is doing odd jobs for denizens of Baltimore, not all of whom realize they are entertaining an angel unawares. (Random House, $24)
Notes from a Small Island A ramble through Britain provides author-narrator Bill Bryson with material for observations that are usually wry (on a monstrous seaside landlady, for instance) and sometimes eccentric (he appears not to care for Oxford). (Bantam Doubleday Dell, $25)
Bridget Jones's Diary Helen Fielding's thirtysomething hero knows that if she gives up booze, cigarettes and some avoirdupois, she'll develop inner poise, find a fabulous bloke and live happily ever after. Does she succeed? Yeah, right! Tracie Bennett's performance makes what is funny to read deliciously funny to hear. (Random House, $18)
Contributors:
Paula Chin,
Alec Foege,
Erica Sanders,
Edward Karam,
Jill Smolowe,
Francine Prose,
Ben Harte.
by Richard North Patterson
Advertisement
Today's Photos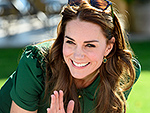 Treat Yourself! 4 Preview Issues
The most buzzed about stars this minute!