People Top 5
LAST UPDATE: Tuesday February 10, 2015 01:10PM EST
PEOPLE Top 5 are the most-viewed stories on the site over the past three days, updated every 60 minutes
On Their Toes
A Taskmaster Turns Kids into Dancers the Old-Fashioned Way—Making Them Earn It
Of course, being nice isn't the point. Being professional is. Over the past two decades, Feld, a world-class choreographer, has provided tuition-free lessons to more than 9,000 children enrolled in New York City's public schools through the Ballet Tech School, an innovative dance program he founded in 1978 under a different name. Only a lucky few will eventually be chosen for his professional dance troupe, also called Ballet Tech, but Feld isn't about to lower his exacting standards. "In real life, there is no remedial course, no tutoring," he says. "In real life, you just get fired."
In fact, Feld rocked the New York City dance establishment during the 1996-97 season by disbanding his professional troupe and starting a new one stocked mostly with students from his program. "It had been my notion for a very long time," he says, "that the company would reflect the school." At first the brash move puzzled critics, but Ballet Tech has since won a loyal following for its raw, innovative productions. "Feld is a much underrated choreographer," says Terry Teach-out, a dance critic for New York's Daily News. "He hasn't gotten the credit he deserves because he doesn't do what people expect him to."
Feld, 56, was bucking expectations long before starting his own company. At age 11, with little formal experience, he made his professional debut as the Prince in George Balanchine's The Nutcracker. At 16, while still enrolled at New York's High School for the Performing Arts, he won the role of a gang member in both the Broadway and movie versions of West Side Story. By 24, he was earning favorable notices as a choreographer with the prestigious American Ballet Theatre. Yet he soon quit over artistic differences to start his own company. "He is a real perfectionist," says Christine Sarry, a former Feld dancer who now teaches at the school. "He really wants what he wants."
What Feld originally wanted was a traditional dance academy to supply his fledgling company. "We took ads, we had teachers," he recalls, "but no talented people came." Then one morning, while riding the subway to work, Feld saw a group of elementary school kids giddily embarking on a field trip. "They were so excited to be going somewhere," he says. "And I thought, 'There! That's where my dancers are—in the city's schools. With hundreds and thousands of children, there must be some talent.' "
These days, Feld's scouts audition some 35,000 second, third and fourth graders each year and admit between 900 and 1,000 (about 65 percent of them boys). Once in, students attend an introductory program, where everything is paid for, including tights, leotards and up to three dance classes a week. After three years of training, the program is far less crowded—the original group of 900 to 1,000 has been pared down to about 20—but not much easier. "It's a constant struggle between school and dance," says one teen dancer. "You have to keep a cool head."
The school's sink-or-swim philosophy stems from Feld's own childhood experiences. The only child of Leo Unker, a garment worker who died in a car crash when Eliot was 6, and his wife, Alice, 84, a travel-group organizer for teens, he grew up in a tough Manhattan neighborhood. "If I hadn't been a dancer," he says with a laugh, "I would have been a felon."
For his students, making the final cut is a struggle, but worth it. Darren Gibson, who is in his mid-20s, tried out with a friend at his Queens elementary school when he was 10. "We thought, 'It'll be a joke,' " recalls Gibson. " 'We'll get out of class.' " But once accepted, he never missed a lesson. His persistence paid off: Feld took him under his wing and in 1986 hired him as one of his company's professional dancers. Says Gibson, who left in 1997 to pursue freelance dance opportunities: "Sometimes I feel like I was fathered by Eliot."
Indeed, Feld, a bachelor who lives alone, often sounds like a parent to his charges. What motivates such devotion? "It's kind of enlightened self-interest," he says. "I need them; they need me."
And though none of his dancers has yet achieved wide fame or great fortune, Feld has no doubts about what he, and they, have accomplished. "I'm sure that each of them has benefited in some way from being here," he says. "They get a sense of a world that has opportunities—a sense that people care."
Alec Foege
Helene Stapinski in New York City
Contributors:
Helene Stapinski.
It is a crisp, bright afternoon in Manhattan, but inside a stuffy 2,500-square-foot studio on lower Broadway, a line of young dancers is sweating profusely to strains of Beethoven. As lithe bodies fly through the air, Eliot Feld takes a drag on his cigarette, claps his hands to the tempo, then halts the pianist. "You must support the girl!" he barks at one young male dancer, then adds, "I'm going to sue you for non-support." The joke momentarily eases the tension; next time the pair get it right. But when the dancers take five, another teenage boy whispers to a reporter, "He's just being nice because you're here."
Advertisement
Today's Photos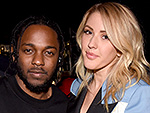 Treat Yourself! 4 Preview Issues
The most buzzed about stars this minute!