People Top 5
LAST UPDATE: Tuesday February 10, 2015 01:10PM EST
PEOPLE Top 5 are the most-viewed stories on the site over the past three days, updated every 60 minutes
Picks and Pans Main: Song
It's Magic
Singer-songwriter Faith Evans is probably best known for her performance on the 1997 hit single "I'll Be Missing You," a tribute to her estranged late husband, murdered rapper Biggie Smalls. On that song her anguish was understandable. But even when Evans, a 25-year-old New Jersey native, sings about being in love, there's an appealing undercurrent of regret and sadness in her voice, as though she can't quite believe good things are finally happening. Her world-weary, emotional soprano has a seductive way of turning every tune into a torch song.
Evans wrote all but two of the tracks on this album and has a style that is conversational and relaxed—even too relaxed at times, since some tunes seem to glide by without a solid hook or core. As personal as her material is, she might be better served by more artful songwriters, as she is here by Babyface and his graceful "Never Gonna Let You Go." But given a strong melody to wrap her sultry voice around, she can make feeling bad sound so fine.
Bottom Line: Torch songs that give good heartache
Bob Dylan (Columbia/Legacy)
Album of the week
This long-unreleased recording was made during Dylan's 1966 appearance at the Free Trade Hall in Manchester, England. (Tape boxes may have been mistakenly labeled after a later gig in London, which accounts for the quote marks in the title.) The two-part concert album captures Dylan in the midst of his transition from the role of acoustic folksinger (he performs with only a guitar and harmonica on the album's first disc) to that of loud and electrified folk-rocker. Taped shortly before the motorcycle accident that sent him into nine months of seclusion, this remarkable album captures all the energy, anger and in-your-face artistry on display that night.
The first disc, which includes acoustic renditions of "Desolation Row," "Visions of Johanna" and "Just Like a Woman," reminds us why his old fans were so upset when he electrified. Unplugged, Dylan was explosive. But in the second, plugged-in half of this concert, he was even more so. "Judas!" an audience member shouts at one point. "I don't believe you ...you're a liar," Dylan spits back. Urging his wondrous collaborators—the Hawks, soon to become the Band—to play even louder, he closes the show with an impassioned seven-minute sonic blast through "Like a Rolling Stone." Even 32 years later, the performances here are powerful enough to make this album among the best releases of 1998.
Bottom Line: Dylan at his incendiary finest
Gabriela Anders (Warner Bros.)
Here's a heartening scenario for unsigned would-be recording artists: A talented but unknown singer sends a self-produced demo tape to the offices of a major music conglomerate. As luck would have it, an enterprising executive plucks the demo from the heap of unsolicited and largely unheard tapes submitted by other anonymous hopefuls, and voilà! Gabriela Anders is wanting no longer. The daughter of an Argentine jazz saxophonist, Anders began performing in Buenos Aires at 14. Now 26 and a transplant to New York City, she infuses her music with jazzy, gentle Latin rhythms and moments of elegant vocal phrasing. This easy-listening collection of her own tunes about the desiring, getting, losing and regaining of love—and an appealing cover of the 1964 bossa nova hit "The Girl from Ipanema"—marks an especially promising U.S. recording debut.—S.D.
Bottom Line: Sexy, silky sounds from way south of the border
Doris Day (Turner/Rhino)
A first-rate big band singer in the early '40s, Day was ill-served by the sterile, often silly material she sang after she got into movies. This album, subtitled "Her Early Years at Warner Bros.," contains songs from just three of her films, 1948's Romance on the High Seas and 1949's My Dream Is Yours and It's a Great Feeling. Despite esteemed writers—including Harry Warren, Jule Styne and Sammy Cahn—the songs were trivial confections such as "Put 'Em in a Box," "That Was a Big Fat Lie" and "Freddie, Get Ready," a novelty song on which Day is joined by Mel Blanc doing the voices of Bugs Bunny and Tweety. (One saving race in this collection: the memorable romantic tunes "It's Magic" and "It's You or No One.")
While Day's acting later improved, her singing career unfortunately seemed to plateau during these Hollywood years. If nothing else, this collection marks the moment when the insinuating, sexy performer of 1945's "Sentimental Journey" began to disappear.
Bottom Line: America's sweetheart at her fluffiest
Contributors:
Amy Linden,
Steve Dougherty,
Ralph Novak.
Faith Evans (Bad Boy/Arista)
Advertisement
Today's Photos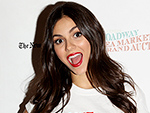 Treat Yourself! 4 Preview Issues
The most buzzed about stars this minute!