People Top 5
LAST UPDATE: Tuesday February 10, 2015 01:10PM EST
PEOPLE Top 5 are the most-viewed stories on the site over the past three days, updated every 60 minutes
Victors Valiant
An Actress. An Athlete. A Supreme Court Justice. They Come from Many Walks of Life, but Breast Cancer Made Them All Simply Victims. Happily, They Shared the Determination and Good Fortune to Conquer Their Illness
Once she learned she had cancer, the singer acted quickly and never looked hack
Olivia Newton-John didn't have second thoughts—or seek second opinions. She had had several benign lumps in her breasts over the years, but when her doctor discovered a malignant tumor in her right breast in July 1992, he recommended swift action. "He wanted to remove all the tissue," she says. "I'd done a lot of reading; it seemed the best way." She agreed to a modified radical mastectomy and had a saline implant put in at the same time. "I've never regretted it," she says. "I can't wear anything too low because the implant isn't perfect. You look in the mirror and it's a reminder. But I'm here, and I'm lucky."
While she approached surgery with confidence, Newton-John, 50, says she "freaked out" at the thought of chemotherapy: "I was afraid I would be allergic, that they would put the needle in me and I would die." Nor could she shake the image of her goddaughter Colette, the only child of her best friend, Nancy Chuda. Just over a year earlier, after undergoing chemotherapy, the 5-year-old had died of Wilms' tumor, a rare children's cancer. "Olivia had seen Colette go through such agony," says Chuda, 51, a children's health advocate in Malibu. "She had to realize the process could be different for her."
It took time, but she did. To help fight the side effects—nausea and burning eyes—she tried homeopathic remedies, herbs, acupuncture and praying with Chuda and Chuda's husband, Jim, both practicing Buddhists. "Spiritually I was very tuned in to everything," says Newton-John. Within about two years, with the love of her friends, her husband, Matt Lattanzi (divorced in 1996, they are still close), and their daughter Chloe Rose, now 12 (whom they did not tell about the cancer until much later), she emerged from what she calls the initial shock and fog of her illness. Today the singer—who in May released
Back with a Heart
, her first album in the U.S. since her diagnosis—leads a life designed to keep her well: no smoking, no drinking and, most important, no stressing Out, especially about cancer. "As far as I'm concerned, it's gone," she says. "That's the way I choose to see it—and that's the right way for me."
Betty Ford
The former First Lady brought discussion of the disease out of the doctor's office
Seven weeks after she and her husband moved into the White House, hoping to repair the image of the Presidency after Richard Nixon's resignation in 1974, Betty Ford faced an even greater personal challenge. Conducting the physical that is routine for an incoming First Lady, a doctor felt a lump in Ford's breast. At first the information simply didn't penetrate. "It was like hearing the news through a thick glass wall," says Ford, now 80. "I don't know if it was denial or what."
Despite the urgent need, Ford held off her biopsy for 24 hours. "I had commitments," she says. "We were going to the dedication of the Lyndon Johnson memorial, and I'd invited Lady Bird and the girls back to the White House for tea." But two days later, at her behest, President Gerald Ford announced that his wife had undergone a modified radical mastectomy. At a time when breast cancer was not the public issue it is today, Betty's openness showed exceptional courage. But privately she had fears. Before leaving the hospital, she asked her husband to come into her room while she was being bathed. "I wanted him to be aware of what we were facing," she says. "His feeling was, 'Would you love me any less if I had to lose an arm or leg? Well, I'm not going to love you any less.' "
Recovering in public wasn't easy. (At one state dinner, she admits, "I thought everybody was saying, 'Now, which one was it?' ") Ford never got around to reconstructive surgery. "The longer it went, the more comfortable I was with the prosthesis," she says. Having also survived substance abuse and a quadruple heart bypass, she is especially proud of helping to bring breast cancer out of the closet. "My story," she says, "should make everyone who doesn't have this disease realize how important it is to support the ones who do."
Gloria Steinem
A tiny lump led an activist to take stock of her life
Stretched on a yoga mat in her Manhattan duplex, Gloria Steinem is a picture of tranquillity. But back in the mid-'80s the women's rights crusader would just as soon have voted Republican as taken time to relax. Ms., the magazine she cofounded in 1971, was in trouble, and she couldn't recall her last vacation. "I was leading a life in which for 15 years I'd never been in the same town for more than eight days or at home for more than a week," recalls Steinem, now 64.
But a diagnosis of breast cancer in September 1986 froze the fast-lane feminist in her tracks. A year earlier a mammogram failed to detect the malignant cells lurking within the pea-size lump that Steinem had found above her right breast. But when her physician Penny Wise Budoff excised it during a regular visit—just to be safe—a biopsy revealed the worst. "I remember thinking, 'So this is how it's going to end,' " says Steinem. "And then I thought, 'But I've had a wonderful life.' "
Her dire fears proved premature. A casing of fibrous cells enclosing the tumor had stopped the cancer from spreading, and a lymph-node sample taken at Boston's Beth Israel Hospital gave Steinem the all clear and left just a one-inch scar. "I spent my first night out of the hospital dancing at Barbara Walters's wedding [to then-husband Merv Adelson]," she recalls. "My experience was so much less than what most women go through." Still it frightened her into some radical changes. These days, Steinem—who, along with her partners, sold Ms. in 1988 and is now writing her seventh book, a series of essays about women on the road—is a vegetarian with a lighter schedule, one that makes room for vacations and daily yoga. "I think the art of life is not controlling what happens," she says, "but using it."
Jill Eikenberry
After sinking into isolation, an
L.A. Law
star rediscovered the wonders of intimacy
After struggling for more than a decade on the New York City stage, Jill Eikenberry and husband Michael Tucker finally felt they'd made it when, in 1986, they landed regular roles on the TV hit
L.A. Law
. "We were going to get the fame and fortune we thought we always wanted," says Eikenberry. Then, just as the series was set to debut, she found a tiny lump in her right breast. When a mammogram showed a tumor that proved malignant and her doctor suggested a mastectomy, her first panicky impulse was to agree. " 'Get it off of me,' " she recalls saying. "I didn't know anybody who'd survived breast cancer."
A chance meeting with a woman who had survived—with her breast intact—persuaded Eikenberry, now 51, to seek a second opinion. A few weeks later she had a lumpectomy. Still she feared for her career, and though she had only a small scar, she says, "I felt self-conscious about my body and didn't even talk to Mike about it." It took two years for her to open up about her feelings. When she did, says Tucker, 53, "everything came out, and consequently we realized how precious our lives are to each other." Though the couple continued with L.A. Law until it ended in 1994, Eikenberry had lost interest in stardom. "What I wanted more than anything was intimacy," she says. In 1995 she, Tucker and their son Max, now 16, left Hollywood to settle in Mill Valley, near San Francisco. While still taking on TV roles, the couple began to focus on their relationship—physical as well as spiritual. "After you've had breast cancer, your body becomes your enemy," says Eikenberry. "It didn't seem like my body could be a source of pleasure." But Tucker suggested that they take a course "to learn how our lovemaking could be better," she says. It worked. "Perhaps the single most important element in my healing," says Eikenberry, "is I allow myself to be filled with love every day."
Sandra Day O'Connor
A trailblazing justice refused to let fear and chemo defeat her
"I underwent surgery for breast cancer.... The prognosis is for total recovery. I do not anticipate missing any oral arguments." Coming in 1988 from the first female justice of the U.S. Supreme Court, the announcement was stunning. It also marked the last time Sandra Day O'Connor would refer publicly to her mastectomy until six years later, when she spoke of her ordeal at a meeting of the National Coalition for Cancer Survivorship.
Though not slowed by her illness (she returned to court five days after leaving the hospital and, says her sister Arizona State Sen. Ann Day, 60, "was sitting on the bench when she was getting chemotherapy"), O'Connor, now 68, told her audience she had been as shocked as any woman to learn her diagnosis: "Now that gets your attention. The big C." After the operation, she said, "I felt weak. I felt very emotional.... It was really a tough time." During chemo this married mother of three and avid golfer and fly fisherman wore a wig to hide her hair loss. "You do feel lousy and look lousy," she said, "so if you can improve that little bit, it does help your attitude."
The methodical O'Connor approached her illness in a lawyerly way, learning as much as she could about the disease. "You just have to sweep in every bit of information you can," she advised. And in the end she even found "an upside" to her illness. "Having this disease made me more aware than ever before of the transitory nature of life here on Earth," she said. "It made me value each and every day...more than ever before."
Linda Ellerbee
A dogged reporter took on her life's toughest assignment
When the veteran TV journalist and current host of Nickelodeon's Nick News found a painful lump in her left breast in 1991, her doctor told her not to worry. "If it hurts," she remembers his saying, "it can't be cancer." He was wrong. When she insisted on further testing six months later, a second doctor delivered the bad news. "He said, 'You have cancer,' " recalls Ellerbee, 54. "He kept talking, but I didn't hear another word."
In considering the pros and cons of mastectomy, says Ellerbee, "I knew instinctively I couldn't be swayed by cosmetics." She took strength in the support of her business partner and companion since 1986, TV producer Rolfe Tessem. "I don't judge your sexuality by your body parts," he told her. "Make whatever decision you want, and I'll be there for you." Ellerbee then shifted into reporter's mode, peppering her surgeon with questions. "He was annoyed," says Ellerbee—and so was she. "Don't pat me on the head and tell me, 'That's okay, dear, I know best,' " she thought. She switched surgeons and, because she had a precancerous condition in her right breast, opted for a bilateral mastectomy.
It wasn't until two days after she saw her new body—alone in the hospital at night—that Ellerbee broke down sobbing. A nurse held her hand until she fell asleep. "Her kindness," she says, "began my healing." Two close childhood friends gave Ellerbee another enduring gift: laughter. "They said they were probably the only two humans who remembered me before I had breasts," she says. "They made me feel there was something beyond this." For Ellerbee that now includes river rafting in Arizona, backpacking in Appalachia and hiking in the Berkshires near her Massachusetts home. "Every year on my birthday I go out into the wilderness alone," she says, "to celebrate being alive."
Julia Child
The master chef's recipe for beating breast cancer: Take no chances
The reason Julia Child felt no fear when she found a lump in her breast in 1968 was simple: She didn't know any better. Then 55 years old, the renowned chef had just begun self-examinations. "At that time," says Child, now 86 and living in Cambridge, Mass., "breast cancer was barely mentioned." Within two weeks of finding the lump, she underwent exploratory surgery at Beth Israel Hospital in Boston, where she had given her surgeon clear instructions: "If [the tumor] is malignant, lop the breast off." Explains Child: "I wanted to get it over with." The surgeon did just as he was told. There was no follow-up chemotherapy, and breast reconstruction was not an option at the time. "They just sewed me up, and I went home," she recalls. That was when it hit her, and when she finally wept for her loss and from fear.
Fortunately she had a supportive husband, Paul Child, an artist and photographer who died in 1994. "We'd take little walks together, and it didn't affect our sex life at all," she says. "He made me feel like he loved me, and I recovered quickly." Few others gave her cancer much thought—not because they didn't care but, perhaps, because the subject was not one with which they were comfortable. "People just said, 'That's too bad,' " says Child. "No one took it as a terrible crisis." Even she played it down. Less than two weeks after the operation, she was back on TV. Explains Child: "I did not want to be whiny."
Equally tough-minded today, she hates the term "cancer survivor." Yet she gives advice as freely about cancer as she does about cooking on her 22-part PBS series scheduled to air next year. She urges women to exercise—as she does daily on her treadmill—and to schedule regular physicals and mammograms. "It's a simple matter if you catch it in time. Young women today think it's the end of the world," she says with her trademark bluntness. "That's only if you're careless—or unlucky."
Diahann Carroll
The good news was that the lump was detected so early
The actress who starred on TV as Julia and as Dynasty vixen Dominique Deveraux says that she has always been the kind of person who throws a party "just because it's Thursday." If so, then she will certainly have reason every year to celebrate September 3, the anniversary of the final installment in her 12-week regimen of radiation treatments. Carroll, 63, who underwent a lumpectomy in May, finds that nearly six months later, "I'm just beginning to accept the fact that this is real, that I'm really sitting here talking about having cancer of the breast." At the time of her diagnosis, she says, "I never could feel the lump, and denial definitely comes into play." As does confusion: "There's no manual, no direction for dealing with this."
At first the actress, who split from her fourth husband, singer Vic Damone, two years ago, tried to cope in virtual isolation: "I didn't want to deal with the reaction of others. I didn't want to leave my bedroom." In time, though, she emerged, thanks to a strong group of women friends (including Joan Collins and the late Mary Frann of Newhart) who visited often to cheer her up. "It was as though a small army formed," she says, "and it was such a support system." Carroll, whose prognosis is excellent and who is planning a fall singing tour, says there are few physical reminders of her disease. Even so, she makes it a point to pamper herself—and prioritize. "This is the first time I've sat and thought about what I want to do," says Carroll, whose only child, Suzanne Kay, 38, recently married. "And what I really want is to be a grandmother."
Shirley Temple Black
The onetime child star realized she had to come to terms with the truth
At first she did everything she could to deny it. When Shirley Temple Black, then 44 and special assistant to the chairman of the President's Council on Environmental Quality, found a lump at "12 o'clock on my left breast" in 1972, "I wasn't really worried," she says. "I don't know why." Postponing a biopsy, she headed off for six weeks of government talks in the Soviet Union, where, after experiencing a burning sensation in her breast, she thought for the first time, "I bet this isn't going to be so good."
Returning home to her family—marine research entrepreneur Charles Black and their three children—in Woodside, Calif., the ex-actress left breast-cancer articles around the house because "I couldn't bring myself to talk about it to my husband." Her biopsy showed a malignancy, and she underwent a simple mastectomy. Afterward she reached up "to feel the void. It was an amputation, and I faced it."
She did that in part by going public with her illness, a move that brought 50,000 letters of support. Now 70, Black—who later served as ambassador to Ghana and the former Czechoslovakia—recalls that as a young adult star she was "one of the fortunate actresses in Hollywood who didn't wear falsies because I didn't need them." But she doesn't regret the surgery that likely saved her life. "I felt pretty good before the operation, and I felt good afterward," she says. "I just lost a good friend in between."
Marcia Wallace
A false alarm prepared the actress for the real thing
In the 1970s, years before her role on The Bob Newhart Show, Marcia Wallace, then a young actress in Los Angeles, found a suspicious lump in her right breast. Before removing it, her surgeon told her that if it was malignant he would take the breast while she was still under anesthesia. "For years that's how women found out they had breast cancer," says Wallace, now 55. "They woke up in a cold, dark room alone, with no breast." Instead, Wallace chose to take her case to an uncle in her hometown of Creston, Iowa, where in fact the lump proved benign. Afterward she thought, "I'm never going to be that scared or unprepared again."
She wasn't. In 1985 when doctors again found a lump, this time cancerous, and recommended a mastectomy, she obtained a second opinion and opted for the then-controversial choice of lumpectomy and radiation. "I caught it early, I never got sick, it never came back," says Wallace, who sadly was helpless against the pancreatic cancer that killed her husband, hotel manager Dennis Hawley, in 1992. His death has made Wallace, mother of their son Mikey, 10, all the more determined as a cancer educator. "Pancreatic cancer is devastating, and almost impossible to catch early," she says. "But unlike Denny's case, breast cancer is doable."
Peggy Fleming
Facing a new test of fortitude, the skater came through like a champ
An early riser all her life, Peggy Fleming has always gotten her least favorite tasks out of the way first thing in the morning—paperwork in her Los Gatos, Calif., home, skating practice and, for six weeks this past spring, daily 8:30 a.m. radiation treatments for the cancer in her left breast. The 1968 Olympic figure-skating champion first noticed a lump in January while working as a commentator for ABC at the U.S. nationals in Philadelphia. "I was in my hotel room doing my makeup in the mirror, and I stretched," says Fleming, 50. "If I'd had my hands down to the side, I wouldn't have seen it. But when I really pulled back, the lump popped up." Her biopsy showed a slow-growing type of breast cancer known as tubular carcinoma that fortunately responds well to a lumpectomy with radiation.
Though she is expected to recover fully, Fleming is almost never unaware of her brush with mortality. "I'll be driving around, it's a beautiful day, and I'll maybe forget for a minute," she says. "Then someone in the grocer)' store will ask, 'How are you feeling?' " As part of her mental therapy she has made a point of savoring her dearest pleasures, like the company of her 10-year-old son Todd (whose brother Andy, 21, is a junior at the University of New Hampshire). "It slowed me down," she says of her illness, "and made me appreciate the little things that I do every day."
Still, Fleming is not about to let the disease keep her down. She has a string of upcoming TV assignments and lectures regularly on women's health. "It's in her character to carry on," says her husband, Greg Jenkins, 53, a dermatologist. "The only difference is that we've all realized that nobody's immune to this."
Susan Schindehette, Karen Schneider and Anne-Marie O'Neill
Reported by: Meg Grant and Ron Arias in Los Angeles, Linda Kramer in Washington, D.C., and Maria Eftimiades and Cynthia Wang in New York City
Contributors:
Meg Grant,
Ron Arias,
Linda Kramer,
Maria Eftimiades,
Cynthia Wang.
Advertisement
Today's Photos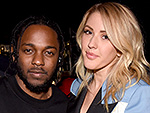 Treat Yourself! 4 Preview Issues
The most buzzed about stars this minute!