People Top 5
LAST UPDATE: Tuesday February 10, 2015 01:10PM EST
PEOPLE Top 5 are the most-viewed stories on the site over the past three days, updated every 60 minutes
Fade to Black
Margaret Ray, the Woman Who Stalked David Letterman, Followed a Lonely Path That Ended in Suicide
Few other Americans mourned Margaret Ray, but many, reading or hearing that David Letterman's stalker had killed herself at age 46 on Oct. 5, recognized the name. This was the bizarre, seemingly harmless woman who from the late '80s into the '90s was lost in a delusion that the late-night host was as infatuated with her as she was with him. Ray first made headlines in 1988, when, apprehended after stealing Letterman's Porsche, she told police she was Mrs. Letterman and claimed that her son Alex, now 14, was the television star's son. Over the years, she broke into Letterman's $1.2 million home in New Canaan, Conn., at least four times and was found on the property or in the neighborhood on more than a dozen occasions. As Letterman, 51, said in a statement, her death marked the "sad end to a confused life."
Beyond her pathological fixation with Letterman and, more recently, retired shuttle astronaut Story Musgrave, 63, little was publicly known about the mother of five, other than the fact that her condition (diagnosed as schizophrenia or manic depression) had landed her repeatedly in jail and apparently left her increasingly isolated from her family.
But there was more to Margaret Ray than that. "She was always strange," says Haley, 49, who identified his friend's mangled body at the suicide site. "But she was one of the kindest, gentlest people." In an Oct. 8 column, New York Post contributor Peter Slatin, who knew Ray through artist Tom Ray, her surviving sibling, recalled a woman once "light-spirited and intense, a loving mother." A daughter, Anna-Lisa Johanson, of Washington, D.C., said in a statement that Ray was destroyed by a mental illness "just as deadly and just as painful as cancer. And unfortunately we are not at the point in our society...where we understand this disease and treat those who have it with the compassion they deserve."
Yet recently authorities had tried to intervene after Ray, for the most part transient, went to Florida in pursuit of her other celebrity fixation, Story Musgrave. Arrested in September 1997 for trespassing on Musgrave's property in Kissimmee, Ray kicked one Osceola County jail guard and threw a cup of urine at another. "Margaret knew she needed medication," says her friend Terry Ellingson, a bookkeeper in nearby St. Cloud. Put on an antipsychotic drug, Haldol, and sent to a Miami facility in March 1998, Ray emerged "rational and well-behaved," says assistant public defender Ken Komara, her lawyer. But as Judge Roger McDonald observed before releasing her in August, there was no way to make sure she would stay well.
His words proved prophetic. Ray, who was cunning enough to engineer a meeting with Musgrave in 1994 by pretending to be a reporter, chose not to cooperate with relatives or specialists. "She was able to sit down with a doctor, take a deep breath and convince him he was the crazy one," says a family friend. After leaving prison, Ray trusted instead in the kindness of her friends in St. Cloud and, later, back in Colorado, where she got by on disability. Before long "she had gone off the drug," says Haley. Two weeks after suspending the medication, she lay down before a coal train as it chugged past Hotchkiss, near Crawford. The suicide note she left, according to Delta County sheriff William Blair, "said, 'Please contact' and gave a name and a number. That's it."
Her gruesome denouement shocked those who had known the young Peggy Ray. The second of George and Loretta Ray's four children, she grew up in a middle-class family in Grayslake, Ill. "She was popular," says Laurie Poska Frank, 46, a classmate from Grayslake Community High, where Ray made the honor roll. "She was always ahead of everyone else, the first to wear a miniskirt." Frank adds, "She always seemed to be searching for something."
It was after she graduated in 1970 that her life began to unravel. Her parents divorced. (Slatin says her father, now deceased, was an alcoholic; her mother today lives in Connecticut, where she has custody of Alex.) Then two brothers, Bill and David, committed suicide two years apart. Both, Ray later told a psychiatrist, were schizophrenic.
According to Frank, Ray went to Marquette University in Milwaukee to study nursing, then dropped out in her sophomore year to marry. But her mental health began to decline by her early 20s, according to a family friend. By 1982, wrote Slatin, Ray and "four happy kids" were on a prolonged visit with her brother Tom in New York. Yet her marriage was ending, and her moods grew unpredictable. The children were sent to live with their father. Ray, staying in New York City, "was easy pickings for manipulative men," says Slatin. At some point she married again. A fifth child, Alex, was born around 1984, then she and the baby sank further into poverty.
In 1988, Ray became fixated on David Letterman. "She saw him on television one day," says Haley. "She was spellbound." On two occasions within 24 hours, Letterman himself discovered Ray on his premises and quietly phoned the police. Between 1989 and 1994, she was convicted on trespassing and related charges in five separate trials, serving a total of 31 months. Letterman, who testified against her in 1990, "wasn't vindictive," says public defender Jim Ginnochio, who represented Ray. "He wanted her to get help." (Ray, thrilled to be in court with the star, "got dressed up," says Ginnochio. "She wore peach-colored gloves.")
Freed, Ray bounced from place to place. "She was able to get around the country with almost no money," says the family friend. "She had figured out how [citizens' band radio] worked. Truckers who were sympathetic to her would call ahead and arrange rides." By now she was one of the few recognizable figures among the nation's estimated 175,000 homeless mentally ill. In March 1997, when she was picked up in North Fond du Lac, Wis., for stealing a cup of coffee in a diner, Lt. Bill Lamb realized whom he had in custody when she complained, "You are bigger simpletons and more incompetent than David Letterman!" After Ray was arrested at Story Musgrave's home last year—she walked 30 miles from Orlando in the dark, then hosed herself down naked and screamed his name—she told a psychiatrist she was known as a "celebrity stalker." Yet she wanted to undo her reputation and "start over," says Jeff Rassler, a St. Cloud locksmith and boyfriend of Ray's friend Terry Ellingson. "Now she's gone. She couldn't live as a normal person."
The day after her death, the couple received a package Ray had mailed from Colorado on Sept. 29. Inside, along with family photos, were four notes, including one to her oldest son, Jacob, in which she told him she remembered him as a remarkable child and knew he'd continue to be remarkable after she was gone. She signed it, "Love, your mother, Margaret Mary Ray."
Tom Gliatto
Vickie Bane in Colorado, Eric Francis in New Canaan, John T. Slania in Grayslake, Fran Brennan and Fannie Weinstein in Osceola County, Don Sider in Kissimmee and Julia Campbell in New York City
Contributors:
Vickie Bane,
Eric Francis,
John T. Slania,
Fran Brennan,
Fannie Weinstein,
Don Sider,
Julia Campbell.
On Sunday, Oct. 11, with a crisp hint of autumn in the air, 20 grieving friends gathered by a reservoir near Crawford, a small town in southeastern Colorado. Forming a circle and holding hands, they each in turn shared a memory of Margaret Mary Ray, who had lived on and off in the area for more than a decade. A soul wracked by years of mental illness, she had ended her tortured life the week before by throwing her body under a train. "By the time it got to my turn, I busted out crying," says Steve Haley, a local juniper-berry farmer who befriended Ray 14 years ago. "So much pain." Meanwhile her family had spread her ashes at Needle Rock, a nearby scenic landmark that was "one of her favorite places," says Haley. "Very spiritual."
Advertisement
Today's Photos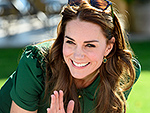 Treat Yourself! 4 Preview Issues
The most buzzed about stars this minute!