People Top 5
LAST UPDATE: Tuesday February 10, 2015 01:10PM EST
PEOPLE Top 5 are the most-viewed stories on the site over the past three days, updated every 60 minutes
Picks and Pans Main: Screen
Talking With...
Denzel Washington
,
Bruce Willis
, Annette Bening, Tony Shalhoub
The Siege
is an action thriller that starts off with a bang (literally—a bomb goes off) but ends up as a civics-class debate. The big issue? Does combating domestic terrorism justify suspending, or even violating, basic constitutional rights? The guys at ideological loggerheads are an FBI agent (Washington) who defends the Constitution and an Army general (Willis) who believes in using whatever means necessary to bring down the bad guys. Given all the solemn yapping, it might have made more sense to have pitted Ted Koppel against William F. Buckley Jr.
Give
The Siege
points for trying to add content and intelligence to the standard action thriller. Then deduct a few for ham-fisted execution. Director-writer Edward Zwick (
Courage Under Fire
) and his co-screenwriters Lawrence Wright and Menno Meyjes attempt to cram so much high-minded dialogue into the movie's latter scenes that Siege collapses under the weight of its own rhetoric.
At the movie's start, Washington's FBI agent is in charge of finding Arab terrorists who have blown up a crowded bus in New York City. (The movie bends over backward to avoid excessive Arab-bashing; Washington's sympathetic No. 2 is an Arab-American, intensely played by Shalhoub.) When the terrorists strike additional targets in Gotham, Willis and his troops march into town, declaring martial law in Brooklyn—the terrorists are believed to be hiding there—and indiscriminately rounding up young Arab-American males as possible suspects.
Of the movie's star triumvirate, Washington has the best-written role and comes across as a passionate and savvy lawman. Bening, playing a covert CIA operator who-seems more plot device than creditable character, settles for a kind of Sharon Stone imitation—short on hair and long on attitude. Willis, who appears in a single scene at the start of the movie and doesn't show up again until halfway through, does little more than display ramrod-straight posture and Ollie North-like self-confidence. (R)
Bottom Line: No need to lie in wait for this Siege
Adam Sandler, Kathy Bates
Dumb comedy doesn't come much dumber than this. How dumb does
The Waterboy
get? Suffice it to say that Bates, an actress who has been associated with far better projects in her time (
Titanic
and
Misery
, to name two), is glimpsed here enthusiastically playing badminton with her pet mule. Hee-haw, indeed.
Waterboy
is cowritten and produced by Sandler, the
Saturday Night Live
alum who is a Jim Carrey wannabe minus the talent. Sandler has built his movie career on playing sweet-natured dumbbells who win big. The formula worked for him in previous goofball-comedy hits (
Billy Madison, Happy Gilmore
) and the slightly smarter
The Wedding Singer
, and he doesn't mess with it here.
In
Waterboy
, which will consistently amuse only children and frat boys (whatever their age), Sandler plays a 31-year-old naif from the swamps of Louisiana who volunteers to be the waterboy ("water distribution engineer" is the term he prefers) for a losing college football team. Soon the coach (Henry Winkler) discovers that Sandler can tackle and adds him to the roster. In helping to turn the squad around, Sandler also proves himself educable and wins the love of a biker chick (Fairuza Balk) and the respect of his domineering mom (Bates). Watching the Washington Redskins lose most weeks is funnier than this. (PG-13)
Bottom Line: All wet
Cate Blanchett
, Geoffrey Rush, Joseph Fiennes
Featured attraction
If Bill Clinton, beset by scandal, is holding a pity party for himself these days, seeing the absorbing political pageant that is
Elizabeth
might put his current woes into perspective. The President's self-confessed "improper relationship" with Monica Lewinsky pales when compared to the orgy of trysts, cross-dressing, throat slittings, poisonings and beheadings depicted here as common to the 16th-century court of England's Elizabeth I.
Blanchett (
Oscar and Lucinda
), moving from romantic, hopeful teenager to mighty monarch, is dazzling as the Virgin Queen—though in this version of her story Elizabeth could not have claimed that title honestly. Fiennes (younger brother of Ralph) is underwhelming as her lover Dudley, and Rush (
Shine
) is too lip-lickingly scheming as an adviser. Still, director Shekhar Kapur has fashioned a fine political spectacle. (R)
Bottom Line: A royal treat
Ewan McGregor, Jonathan Rhys-Meyers
Every time the prodigiously talented McGregor (
Trainspotting
) slithers onscreen, this mercurial movie about fictional '70s glam rockers jolts to life. Watch McGregor—looking like the late Kurt Cobain's twin—prowl a concert stage and you understand why he so mesmerizes the film's androgynous protagonist (Rhys-Meyers), a singer closely modeled on Marc Bolan and David Bowie, right down to Bowie's futuristic spaceman garb and blue hair.
Borrowing from
Citizen Kane
and
Eddie and the Cruisers
, director-writer Todd Haynes's
Velvet Goldmine
switches in time between glam rock's brief era of glory and a decade later, when a then-fan-now-journalist (Christian Bale) searches for the missing Rhys-Meyers. The plot goes nowhere, the new songs written for the movie prove wan, and
Goldmine
uncovers little gold amid its shiny musical litter heap. (R)
Bottom Line: Ziggy Starbust is more like it
>THE WIZARD OF OZ
The good news:
The Wizard of Oz
, the fantasy musical first released in 1939, is being reissued in movie theaters for the first time in 25 years. The bad news: The flying monkeys are even scarier on the big screen than they were on your television set.
Other than the vile monkeys, it is pure pleasure to see Oz again and hear its dulcet tunes. The movie has been digitally remastered, cleaning up both the picture and the soundtrack. Thus, Judy Garland's "Over the Rainbow" (which was almost cut from the film originally) sounds creamier than ever.
Of the performers, Garland's Dorothy and Bert Lahr's Cowardly Lion get better with each viewing. She's wonderfully polite, and Lahr makes every line a small comic masterpiece. So go off to see the
Wizard
. (G)
>Danny DeVito
Smooth Operator
Danny DeVito is the first to admit he isn't your typical romantic lead. "When I hear that term, I think of Robert Redford or Cary Grant," he says. Even in
Living Out Loud
, in which he plays an elevator operator making moves on Holly Hunter—in other words, the romantic lead—he'd prefer another term: "I'm the guy in the film."
Whatever you call it, DeVito, 53, doesn't have time to savor such unfamiliar status. His production company, Jersey Films (which produced
Out Loud
), is busy producing
Man on the Moon
, the story of Andy Kaufman, DeVito's Taxi costar (played by Jim Carrey). DeVito also appears as Kaufman's manager, George Shapiro. Meanwhile, DeVito's wife,
Cheers
vet Rhea Perlman, is starring in the play
The Last Night of Ballyhoo
in L.A. When they're not working, the couple spend time with their kids, Lucy, 15, Gracie, 13, and Jake, 11. "They love movies," DeVito says, "which makes me very happy."
But they may be mortified by one loud
Living Out Loud
scene, in which their father belts out a tune in a nightclub. "I'm an Italian, and every Italian should be able to sing," he says. "I just imagined I was in a big shower."
Contributors:
Tom Cunneff.
Advertisement
Today's Photos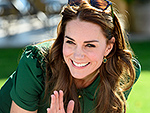 Treat Yourself! 4 Preview Issues
The most buzzed about stars this minute!