People Top 5
LAST UPDATE: Tuesday February 10, 2015 01:10PM EST
PEOPLE Top 5 are the most-viewed stories on the site over the past three days, updated every 60 minutes
My First Crush
Years After They Went Mad Over Marcia or Gaga for Gable, Stars Giggle and Groan at the Stuff Their Teen Dreams Were Made of
"JOHN TRAVOLTA. The minute I saw his face in
Grease
, it was all over for me. He was such a stud. The coolness and hot-ness and the side that was vulnerable. I liked everything about him. His style. Those icy blue eyes. Just looking at him would send tingles up my spine. I'll probably compare every boyfriend in my life to Vinnie Barbarino or Danny Zuko."
David Cassidy
"MARILYN MONROE. My mother's friend was her hairdresser, and when she died in 1962, he gave me her canary, because he knew I liked her. I called it Marilyn."
Frankie Avalon
"MARILYN MONROE. Once I was at Robert Wagner and Natalie Wood's house, and in walked this gal wearing something over her head. We talked, and finally [Wagner] said, 'Frankie Avalon, this is Marilyn Monroe.' I just about fell off the chair."
Christina Applegate
"I was in love with ANDY GIBB. My stepfather played percussion for him, so I went on tour with them, and I remember getting so flustered I couldn't even deal."
Dionne Warwick
"SIDNEY POITIER. He was just so gorgeous. I followed him up Broadway one afternoon. After five blocks, I finally asked for an autograph. When I've seen him since, he reminds me of that."
Traci Bingham
"ROB LOWE. I had a magazine cover he was on, and I took a picture of myself and pasted it next to his face. I told myself that someday I was going to marry him. No matter what happened to him in his career and all the tabloid stuff, I don't care. I still think he's the hottest."
Tiffani-Amber Thiessen
"JOHN STAMOS. I had him on my wall. I loved him. He's not much older than me, but he was such a teen idol when I was a teenager."
Anne Bancroft "CLARK GABLE in
Gone with the Wind
, when he said, 'Kiss me, Scarlett!' Oh my God! It was the greatest moment. Here was this great big, strapping, handsome, powerful man begging for a kiss. I loved it."
Jada Pinkett Smith
"MICHAEL JACKSON on the Victory tour. Then PRINCE, heavy-duty! Prince stuff all over the place and impersonating Prince."
Dylan McDermott
"Definitely BARBARA EDEN in I Dream of Jeannie. I must have been 10, but I wanted to jump in that bottle badly. Then Marcia Brady [MAUREEN MCCORMICK], of course. Then I moved on to FARRAH FAWCETT, CHERYL LADD, JACLYN SMITH. Those were the early years."
Kellie Martin
"I think I wrote a fan letter to RICKY SCHRODER when I was 8. I got no response at all. Then I didn't like him anymore."
Rick Schroder
"I had a couple of crushes. The biggest were ALLY SHEEDY and MOLLY RINGWALD in
The Breakfast Club
. I met Ally Sheedy years later. The crush had disappeared, but she was still cute."
Cybill Shepherd
"JOHNNY WEISS-MULLER, Tarzan. He could swim so good, and he swung through the trees. Actually, wanted to be Tarzan. I was famous in my neighborhood because I could swing from the highest branch and drop."
Angie Dickinson
"I've been mad about FRANK SINATRA since I saw him in
Anchors Aweigh
. That was the most delicious man!"
Cindy Crawford
"When I was 12,I had a huge crush on WILLIE AAMES. And LEIF GARRETT! But Willie Aames was it for me. I'd watch
Eight is Enough
and have dreams about him."
Camryn Manheim
"I actually had a crush on the cartoon character SPEED RACER. I was unable to differentiate between reality and fantasy. And DAVID CASSIDY. That was how my father would punish me, by taking away
The Partridge Family
. So I was good."
Renée Zellweger
"I had three crushes simultaneously. SHAUN CASSIDY was awesome—I never missed
The Hardy Boys Mysteries
. And SPEED RACER was such a babe in his high-heeled boots. The third was PAUL MCCARTNEY. There was something about his eyes and his dark hair that really knocked me out. I probably still am in love with Paul McCartney. It would really be an ugly scene if I ever ran into him."
Cameron Diaz
"When I was 5, it was SHAUN CASSIDY, because I didn't know any better. You could buy his picture in a locket at Sears. When I got to be around 9, HARRISON FORD just kicked my ass in
Indiana Jones
."
Bebe Neuwirth
"RUDOLF NUREYEV, because he was such an amazing dancer. I also had a thing for RINGO STARR."
Jane Seymour
"I wanted to be a ballerina when I was a young girl, so I liked RUDOLF NUREYEV, He was talented and passionate and a wonderful dancer."
Jenny McCarthy
"Oh God, if you can believe it, CHAD LOWE, Rob Lowe's brother. My first Teen Beat magazine had like a centerfold. I ripped it out and put it on the wall. The next time I saw him was on
ER
last year."
Connie Stevens
"PAUL NEWMAN. I saw everything he ever did. Once, at a friend's house, I met him. I felt like a foreigner trying to speak. I felt like an alien."
Jane Krakowski
"I always had a thing for JOHN MELLENCAMP, and I still do. He's the only person where I have every single one of his albums that was ever issued."
Stephen Dorff
"BRIGITTE BARDOT. She was just an all-around amazing woman."
Trad Lords
"
Hawaii Five-O
's JACK LORD. I loved his hair. It never moved."
Donny Osmond
"I had a few: CHERYL LADD, JANE SEYMOUR and BARBARA EDEN. Barbara did
Donny and Marie
, and I got to meet her."
Marie Osmond
"I never really had a crush on anybody. And I never understood why anybody liked my brothers."
Debbie Motenopoulos
Advertisement
Today's Photos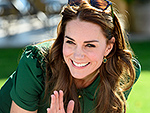 Treat Yourself! 4 Preview Issues
The most buzzed about stars this minute!