People Top 5
LAST UPDATE: Tuesday February 10, 2015 01:10PM EST
PEOPLE Top 5 are the most-viewed stories on the site over the past three days, updated every 60 minutes
Picks and Pans: Pages
Worth a Look
In the best situations, puppies, like babies, arrive as if wrapped presents: beautiful, welcome and filled with the unexpected. But as veteran husband-and-wife authors Jane and Michael Stern (Dog Eat Dog, Amazing America) illustrate in this compare-and-contrast account of two newborn pooches (one a saintly Labrador retriever trained as a guide dog, the other their own deranged bullmastiff pup), that gift sometimes can be as much fun as a mail bomb.
While Parnell, the Labrador, goes on to lead a life of dignified service, Clementine eats her own feces, nearly kills Lewis, the Sterns' pet green Amazon parrot, and pulls on Jane's skirts as if they were tug toys. Though the book is at times both moving (Parnell meeting his blind owner for the first time) and amusing (Clementine being escorted to a veterinarian specializing in canine neurology to be tested for symptoms of attention deficit disorder), it reads like one tale (or tail) too many. The constant back-and-forth between the two stories seems forced and gives both pups short shrift. And the "service" pages (what a puppy costs, how to find Frisbee-catching competitions) crammed in between are about as exciting as eating Alpo day after day. (Scribner, $22)
Bottom Line: Fetching at times, but not enough meat to fill the bowl
by Ian McEwan
This latest work from Ian McEwan (Black Dogs, Enduring Love), for which he recently won Britain's top fiction award, the Booker Prize, is a wickedly deft animation of the old saw "Be careful what you wish for; it may come true."
The humiliating mental breakdown and eventual death of former lover Molly Lane is enough to shock popular composer Clive Linley and his friend Vernon Halliday, a newspaper editor, into making a pact: Should either one deteriorate like Molly, the other would swiftly and painlessly end his suffering while dignity remained. But as McEwan cleverly shows, to die with dignity, one must have some to begin with—and it becomes clear soon enough that at least one of these egotistical wretches will meet his demise on the most preposterous of pretexts. Recounted at a tidy clip, McEwan's stylishly entertaining farce is flawlessly executed. (Nan A. Talese/Doubleday, $21)
Bottom Line: Divinely absurd mortality tale
by Tony Fletcher
The Who's notorious drummer Keith Moon helped create the archetypal image of the anarchic rock star, modulating from likable prankster and good-time Charlie to philanderer, wife beater and perpetually zonked bad boy before his death in 1978 from a drug overdose.
In the skilled hands of British-born music journalist Tony Fletcher, the richly anecdotal Moon is a terrific read. Absorbing, too, is the detailed treatment of the social and cultural scene in 1960s and '70s London. But despite these strengths, the author treats his subject a bit too reverentially, dismissing Moon's destructive, manipulative and often thuggish behavior—he broke his wife's nose three times—in favor of extended passages analyzing his talent, which Fletcher calls "unique yet impenetrable." And though he interviewed over 100 people in researching the book, the testimony of outspoken bandmates Roger Daltrey and Pete Townshend, two indispensable voices, is unforgivably missing. (Avon, $30)
Bottom Line: Despite flaws, this Moon casts a glow
by Larry McMurtry
Book of the week
Not much happens in this tale of Duane Moore, previously the hero of The Last Picture Show and Texasville but now a bored oilman who chucks his squalling west Texas family for some quiet time in a secluded cabin: a Walden kind of guy fleeing a Wal-Mart culture. Yet every page of the trilogy's concluding novel is as welcome as a letter from home, a sad and funny one. McMurtry's fellow tenants on the bestseller list can't find as much significance in the ticks of a nuclear weapon as McMurtry does in the tics of a nuclear family (sample crisis: "I got to take good care of this vehicle. If it breaks down, I won't have no way to get to a bar"). Duane's blue-jeans blues lead him to such fancy-pants cures as psychotherapy (though Duane frets, "If that's what she costs, it'd be cheaper just to shoot myself") and Marcel Proust, whose 3,000-page saga Remembrance of Things Past Duane swallows, with his shrink's prodding, like castor oil.
Like his laconic hero, the 60ish McMurtry was incapacitated by depression and emerged with an eccentric project (in his case, a huge used-book store; in Duane's, a community vegetable garden). McMurtry is a Dust Bowl Salinger, making his characters our friends, their crises our own, in bare and beautiful prose. (Simon & Schuster, $26)
Bottom Line: Picture perfect
>THE MIDNIGHT HOUR Karen Robards A tale of stalking and romantic intrigue set in a placid Ohio suburb, from the best-selling author of Hunter's Moon and The Senator's Wife. (Delacorte, $24.95)
ON SUNSET BOULEVARD Ed Sikov Engaging bio of Billy Wilder, the brilliant screenwriter and director who gave us Some Like It Hot and Double Indemnity. (Hyperion, $35)
THE ORCHID THIEF Susan Orlean The delicate beauty of exotic blossoms inspires eccentric collectors and swamp-smart suppliers alike in this true-life South Florida smuggling mystery. (Random House, $25)
Contributors:
Janice Min,
Erica Sanders,
Bob Gulla,
Kyle Smith.
by Jane and Michael Stern
Advertisement
Today's Photos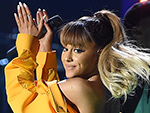 Treat Yourself! 4 Preview Issues
The most buzzed about stars this minute!