People Top 5
LAST UPDATE: Tuesday February 10, 2015 01:10PM EST
PEOPLE Top 5 are the most-viewed stories on the site over the past three days, updated every 60 minutes
Man in Black
At the Trial of a President, An Imposing Chief Justice Will Lay Down the Law
The stakes, of course, will be infinitely higher as Rehnquist, in the role set out for him in the Constitution, presides over the Senate's impeachment trial of President Clinton. But it is a safe bet that the steely Chief Justice will be equally determined to keep things moving smoothly. His main tasks will be to rule on procedural issues while keeping order in the Senate chamber. As fate would have it, Rehnquist is unusually well qualified for the role, having written a scholarly history several years ago on the 1868 impeachment trial of President Andrew Johnson. Rehnquist, discreet both professionally and by nature, hasn't publicly voiced an opinion on the Clinton mess, but some who follow the high court believe he will feel deeply conflicted over the trial. On the one hand, "he has a dyed-in-the-wool right-wing conservative background, which would incline him against Clinton," says Georgetown University law professor Paul Rothstein. "But he also believes that impeachment and removal from office should be extremely difficult."
For all the gravitas that viewers will see on television, the private Rehnquist is far from colorless, forbidding or narrow in his range of interests. In addition to his court duties and to writing (he is the author of works on civil liberties during wartime and on the Supreme Court), he enjoys bridge, oil-painting, choral singing, stamp-collecting, swimming, tennis and theater. He once skipped a State of the Union address to attend an art class and indeed, for a conservative, has shown little trepidation about bending tradition. Four years ago, he showed up at the high court wearing a black robe boldly adorned with four gold stripes on each sleeve. The Supreme Court press office explained it was modeled after one worn by the Lord Chancellor—and admired by the Chief Justice—in a local production of Gilbert and Sullivan's Iolanthe.
Rehnquist showed his love of learning early, as a precocious schoolboy in affluent Shorewood, Wis., outside Milwaukee. His father, William, was a successful wholesale paper broker who never graduated from college; his mother, Margery, had gone to the University of Wisconsin. She spoke French and Spanish, and was president of the Milwaukee Great Books Club. "Bill got his smarts from his mother and his sense of humor from his father," says Richard Nachtsheim, an attorney and childhood friend.
The future justice went on to Stanford, first as an undergraduate, then at the law school, where he graduated first in his class before clerking in D.C. for Supreme Court Justice Robert Jackson. In 1959, already married to CIA employee Nan Cornell, Rehnquist started private practice with a partner in Phoenix, mostly doing real estate, wills and contracts—though he joked that at first, "a fair amount of our time was devoted to counting cracks in the ceiling of the office." In 1969, Rehnquist took a job as an assistant attorney general in the Justice Department, and three years later, at 47, was named to the Supreme Court by Richard Nixon, despite never having served as a judge.
At the high court he quickly became known for his informal manner (sometimes manifested in desert boots worn under his robes) and easy collegiality. Though he pushed a conservative agenda at the court—voting for the death penalty and against abortion—he always made it a point to reach out personally to liberal colleagues such as William Brennan and Thurgood Marshall. Above all, though, he dazzled his law clerks and others with his legal brilliance. "He's so smart it's scary," says Charles Cooper, an attorney in Washington who clerked for Rehnquist during the 1978-'79 term. "His memory and his intellect are so large that it doesn't take him nearly as long to do things or to know things as it does everyone around him."
Despite Rehnquist's abilities, many liberals were distressed when Ronald Reagan nominated him in 1986 to replace the retiring Warren Burger as Chief Justice. Among the controversies were reports that covenants on his house in Phoenix and a vacation home in Vermont prohibited their resale to racial or ethnic minorities. (Rehnquist claimed he had been unaware of the covenants.) There were also accusations that during the '60s, as a Republican Party official in Arizona, Rehnquist had tried to intimidate blacks and Hispanics, to keep them from voting, by showing up at the polls and challenging the validity of their registration. He maintained he had simply been settling disputes.
Also troubling were memos arguing against the mandatory desegregation of public schools and other civil rights, which Rehnquist had written while he was clerking for Justice Jackson. One read in part, "It is about time the court faced the fact that white people in the South don't like the colored people..." During his confirmation hearings, Rehnquist insisted under oath that one such controversial memo represented Jackson's opinion, not his own. Critics accused Rehnquist of lying, and an examination of other documents cast doubt on his truthfulness. Yet Rehnquist won confirmation anyway, supported by Senate Republicans and southern Democrats.
Despite his seeming imperturbability, friends say he was devastated by wife Nan's death in 1991, after 38 years of marriage, from ovarian cancer. They were, by all accounts, an uncommonly devoted couple. "When she would come to a Supreme Court Christmas party his eyes would light up," recalls New York City lawyer Robert Giuffra Jr., who clerked for Rehnquist in 1988. These days Rehnquist remains very close to his three children: James, 43, a lawyer in Boston; Janet, 40, a federal prosecutor in Alexandria, Va.; and Nancy, 39, who lives with her family in Weybridge, Vt. For recreation he swims regularly and, despite serious back problems, plays a weekly game of doubles tennis with his law clerks.
As the impeachment trial progresses, some observers believe that Rehnquist, schooled in the often tense and personal negotiations of the high court, could play a key role in keeping the proceedings from unraveling into partisanship. As Bob Woodward of The Washington Post points out, the Chief Justice's stern voice of reason may never be more welcome than if Republicans and Democrats try to overplay their hands. "I could see him sitting down with Senate leaders from both sides and saying, 'We've just got to work this out,' " says Woodward, coauthor of The Brethren, a 1979 book on the Supreme Court. "He's spent more decades working things out with his colleagues than probably anyone in Washington."
Bill Hewitt
Rose Ellen O'Connor in Washington, D.C., John T. Slania in Chicago and Jerry Kammer in Phoenix
Contributors:
Rose Ellen O'Connor,
John T. Slania,
Jerry Kammer.
One Wednesday night each month, William Rehnquist, Chief Justice of the Supreme Court, gets together with six or seven friends to play poker. Over deli sandwiches, potato salad, pickles and beer, the regulars, including Associate Justice Antonin Scalia, conservative author William Bennett and other high-powered Washington types, gossip and play for modest pots. It is perhaps telling that despite the formidable egos involved, it is Rehnquist, 74, who sets the tone for the gathering, which means never letting it stray far from the business at hand. "He makes his presence felt," says Washington mega-lawyer Leonard Garment. "He will press us to get along with playing the game, to stick to the rules, to ante up in time and to avoid all unnecessary chatter."
Advertisement
Today's Photos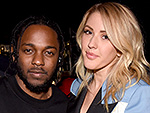 Treat Yourself! 4 Preview Issues
The most buzzed about stars this minute!