People Top 5
LAST UPDATE: Tuesday February 10, 2015 01:10PM EST
PEOPLE Top 5 are the most-viewed stories on the site over the past three days, updated every 60 minutes
Wright Track
In Life, If Not in His Movies, Sean Penn Decides to Give Peace a Chance—Thanks to Wife Robin Wright Penn
She's So Lovely
and the new release
Hurlyburly
, Sean Penn and wife Robin Wright Penn don't need a lot of preparation to get into character. Cameras rolling or not, they're all passion, all the time. Lovely director Nick Cassavetes, son of the late John Cassavetes, recalls the day the pair shot a scene in which their characters are madly, totally in love—while offscreen, "they were really so damn mad at each other; they were in one of their knock-down-drag-outs. They get emotionally hypercharged. I don't think you could ever not sense that they were a couple."
A couple of tough characters, to be sure. Friends describe Wright Penn, 32, as a firebrand who can dish out as well as take. And Penn? The 38-year-old actor,
Madonna
's ex, was once arrested for assaulting an extra on a movie set and has a well-known short fuse. If their real-life tangles are anything like their fight in
Hurlyburly
(over which restaurant to go to), you don't want to be there. But the two seem able to weather their tempests and are now enjoying success both personal (they're building their dream house near San Francisco while raising two children) and professional (in addition to
Hurlyburly
, each stars in another film this winter). John Savage, who costars with Penn in the current WW II drama
The Thin Red Line
and with Wright Penn in February's
Message in a Bottle
, says the two are so snuggly that seeing them together "warms the cockles of your heart."
One, perhaps, with a pacemaker; keeping up with the Penns, who have played breakup and makeup since their romance began on the set of the 1990 film State of
Grace
, is not for the fainthearted. Just ask the best man at their 1996 wedding, producer Art Linson (
Fast Times at Ridgemont High
): "Robin and Sean came over and said, 'We want to get married. Can we have it at your house?' I said, 'When do you want to do it?' I think he said, '15 days,' and I said, 'Oh...okay.' " (The guest list included bad boys emeriti Jack Nicholson and Warren Beatty.) "I think he has always been in love with Robin, and Robin has always been in love with him," says Linson. "Everybody walks the tightrope of love in their own way."
And not always with a safety net. Producer Mike Medavoy remembers when Penn, during a yachting trip, "decided he was going to jump from the tallest part down to the ocean, which he did. It was about three stories high." There were days when Penn seemed in perpetual free fall, but the hard-partying actor who scrapped with more than one photographer during his four-year marriage to
Madonna
in the mid-'80s has lately taken a few knocks himself. A 1993 wildfire destroyed his $4 million Malibu house; in 1995 he split with Wright (
Forrest Gump
's Jenny) after five years and two kids together, then briefly dated Jewel (who says Penn was "instrumental in a time when nobody believed in me," and is still pals with him). In 1996, Penn and Wright reunited and married just before she was carjacked in their Santa Monica driveway—although Robin coolly negotiated the release of their kids before handing over the keys to her Toyota Land Cruiser. The crooks were later caught, but the L.A. dream was over for her. "I don't want to raise my kids there," she told
Jane
magazine.
Last September, Penn took another blow when his father, TV director Leo Penn (
Columbo
), died of lung cancer at 77 in Santa Monica. He and Penn's mother, actress Eileen Ryan, had been married since 1957. Sean, in New York City filming a part as a jazz guitarist in an upcoming Woody Allen film, "was flying back at one point every few days to be by his father's side," says his friend John Sykes, president of VH1. "My father was the only guy everyone knew who had no enemies," Penn told
The New York Times Magazine
. In the '40s and '50s, Leo was blacklisted by the studios because he supported film-makers accused of being Communist sympathizers. Sean remains close to his mother and brothers Chris, 33, also an actor, and Michael, 40, a rock singer. (All live in L.A.)
That tightly knit clan differs from his wife's. Born in Dallas to Fred Wright, who works for a pharmaceutical firm and now lives in Shreveport, La., and his then-wife, Gayle, a former cosmetics-company executive, she moved with her mother and brother Richard, 36 (now a Beverly Hills photographer), to Woodland Hills, Calif., after her parents divorced in 1968. An athletic child who sped through both track meets and Nancy Drew novels, Robin started modeling after a talent scout spotted her roller-skating at age 14. That led to acting, but by 1984 she had given it up and was waiting tables in Hawaii when she found out she had won the part of Kelly on the NBC soap
Santa Barbara
. Her first marriage, to fellow soap star Dane Witherspoon, followed in 1986 (they divorced after a few months), and in 1987 she starred in
The Princess Bride
. She first met Penn at a coffee shop (he bummed a cigarette) during his marriage to
Madonna
.
But the sparks didn't fly until Penn and Wright worked together on
State of Grace
. Daughter Dylan Frances, now 7, arrived a year later, followed by Hopper Jack, now 5. In 1996, the year after he and Robin had parted, Sean landed his Oscar nomination for
Dead Man Walking
. On Oscar night, Robin needed emergency gall bladder surgery. Penn skipped the ceremony to rush to her side—and stayed. "Love's a mess," he told George in December, "and I enjoy that mess."
The mess of the moment is in Marin County, Calif., north of San Francisco, where the couple are renovating their 6,000-square-foot home. "They want to live in a neighborhood where they are surrounded by normal people," says Richard Wright. Mom stops by the town's cappuccino shack after driving the kids to school. "Robin is first and foremost a mother and a wife, then an actress," her brother says. Wright Penn even timed
Message in a Bottle
, in which she plays a reporter opposite Kevin Costner, around summer vacation. When the film was shooting in Chicago, says producer Denise Di Novi, "She would take the red-eye both ways to San Francisco to be there for a school play. I remember saying, 'God, you must be so exhausted,' and she said, 'Well, even for two hours, it's worth it.' " As Wright Penn told
Jane
, "Being a mom is the greatest."
Sean also spends a lot of time with his kids—in the park on weekends, and last year he took them trick-or-treating. (Conveniently, he wore a mask—so he wouldn't be recognized, he told
The New York Times Magazine
.) His favorite sound? " 'Hi, Daddy,' " Penn said on Bravo's
Inside the Actors Studio
. That lighter side was also in evidence on the Australian set of
The Thin Red Line
, where Penn posted handbills around town hyping a nonexistent autographing session with costar Woody Harrelson. "Sean's pretty funny," says costar Elias Koteas. Penn also still pops up at watering holes on both coasts, although he seems to have delegated any mischief-making to the friend he calls "Dr. Katz"—real name Edward L. Katz, of Malibu—a 54-year-old member of Penn's entourage with a taste for antics. Says a witness: "He's Penn's id running around."
That's fine by Robin, whose prenup advice to
Bottle
costar Ileana Douglas was, "Patience and a sense of humor are key." Not to mention unending mutual fascination. "You look at them," says Cassavetes, "and you think, 'God, I wish I could be in love that much.' "
Kyle Smith
Elizabeth Leonard and Julie Jordan in Los Angeles and Michael Sommers and Sue Miller in New York City
Contributors:
Elizabeth Leonard,
Julie Jordan,
Michael Sommers,
Sue Miller.
Advertisement
Today's Photos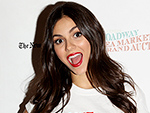 Treat Yourself! 4 Preview Issues
The most buzzed about stars this minute!