People Top 5
LAST UPDATE: Tuesday February 10, 2015 01:10PM EST
PEOPLE Top 5 are the most-viewed stories on the site over the past three days, updated every 60 minutes
Jungle Jim
To Botanist Jim Duke, Herbal Healing Is No Fad—it's the Best Medicine
If it exists, count on Duke, 69, to dig it up. In his 28 years as a leading botanist for the U.S. government, he combed Latin American jungles for little-known medicinal herbs and, back in the lab, charted the healing powers of thousands of plants. Now, Duke's passion is helping herbal medicine—led by popular remedies such as St. John's wort and echinacea—spread like kudzu (brewable, says Duke, as a hangover helper). Since retiring in 1995, the quirky scientist, who sometimes showed up at his U.S. Department of Agriculture office barefoot and nibbling a weed he picked himself, has tirelessly touted his belief that natural remedies work—often more safely than modern medicines. (See the Q & A below.) Duke admits that sometimes man-made drugs can't be beat. "If I'm going to get a root canal, I don't want an herb," he says. Still, he declares, "I want to make doctors admit they are not positive their pharmaceutical is better than my herb."
One thing Duke is making is converts: The Green Pharmacy, his 1997 guide to medicinal herbs, has sold a million copies. "He has this very infectious enthusiasm," says Dr. Gordon Cragg, chief of the National Cancer Institute's natural-products branch. Maybe that's because he practices what he preaches. At the rural home he shares with his wife, Peggy, 67, Duke starts his day by swallowing celery seed to ward off gout. He gulps saw palmetto berries to prevent prostate problems and pops echinacea and garlic when his five grandchildren visit. (The garlic "keeps them from kissing me twice," he jokes.) At night, he unwinds with a tincture of a little gin, a lot of water, and aromatic herbs such as peppermint and lemon balm.
All herbs, however, are not safe: Ephedra, a stimulant, and germander, marketed for weight loss, are among those that have been linked to deaths. Duke cautions that some herb hypesters are "charlatans" and says his beliefs are grounded in his work cataloging plants' chemical components. "When they come out with a new drug and say what the mechanism of action is, I try to find out which plants have these activities," he says. "Or when I hear about a folk remedy, I dig to find out if there is in fact a chemical in the plant that would do what they say it does." Still, scientist Cragg warns Duke can be too gung ho: "He goes out in his backyard and picks plants and chews on them. He knows what he's picking, but if you don't, you could end up with something toxic."
Born in Birmingham, Ala., to a farming family "so poor we were The Grapes of Wrath and didn't know it," Duke was introduced to the forest's secrets by a neighbor who taught him about wild edibles like watercress. Later, after his father got a job selling insurance in Raleigh, N.C., Duke's fancy turned to the bass fiddle, and he even cut an album with a bluegrass band. But at the University of North Carolina, he switched his major from music to botany and stayed put for a master's and Ph.D. He was also won over by fellow student Peggy, now a botanical artist who illustrated The Green Pharmacy. "We would sort of skulk around the herbarium," she says.
Marrying in 1960—their son John, now a land surveyor, was born in 1961 and daughter Celia, now a landscaper, in 1965—Duke worked as a civilian with the U.S. Army, studying native peoples' use of plants in Panama. (He switched to the USDA in 1963.) After local healers gave him a twig to chew to relieve a toothache, "I started recording everything they said," he says. "They were living off the land, and their children were as healthy as mine back in the Canal Zone."
In his straw hats, "he looked as if he'd been in the jungles for years," recalls Michael Robinson, now director of Washington's National Zoo. Duke estimates he has spent six years in the bush and found 100 new plants. Once, stranded after his helicopter malfunctioned, he says, "I discovered a new orchid."
Back home, Duke tackled projects such as combating the spread of plants grown for illegal drugs. He also created a database of the chemical properties of some 3,000 plants, earning the nickname Mr. Answer Man: "In minutes, he could dig up answers on strange plant uses," says ex-colleague Joe Kirkbride.
Today, Duke lectures on ecological tours, consults for an herbal-remedy company and groups such as the World Health Organization, and leads visitors through his garden. Few escape without a copy of his homegrown folk CD Herbalbum (sample lyric: possible aphrodisiac ginseng "makes an older woman younger and a younger woman hunger"). To relax, he takes a chair and a book into his garden and sits "by a plant to see what visits it," he says. "That is my temple."
Samantha Miller
Macon Morehouse in Fulton
Contributors:
Macon Morehouse.
No matter what ails you, one of the 200 plants growing in Jim Duke's two-acre Fulton, Md., "farmacy" can probably help. Got a nagging cough? Find a stone marked "bronchitis" and try some cinnamon, echinacea or eucalyptus. Noggin throbbing? Trot to the "headache" plot, planted with evening primrose, feverfew and ginger. In all, the plants in Duke's garden and greenhouse can be used to treat some 80 maladies, from Alzheimer's disease (rosemary, sage and horsebalm may slow its progress) to wrinkles (horse chestnuts may shore up sagging skin). There are even purported aphrodisiacs (including the aptly named horny goat weed), though a grinning Duke admits he's "still looking for herbal Viagra."
Advertisement
Today's Photos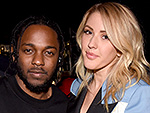 Treat Yourself! 4 Preview Issues
The most buzzed about stars this minute!