On Newsstands Now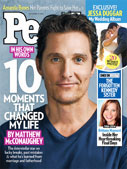 Matthew McConaughey: In His Own Words

Jessa Duggar's Wedding Album

Brittany Maynard's Final Days
Pick up your copy on newsstands
Click here for instant access to the Digital Magazine
People Top 5
LAST UPDATE: Tuesday February 10, 2015 01:10PM EST
PEOPLE Top 5 are the most-viewed stories on the site over the past three days, updated every 60 minutes
Firth and Foremost
Shakespeare in Love's Colin Firth Relishes a Good Role, His Son and a Little Road Rage
And so a leading lady's man was born–though
Tom Cruise
needn't start sweating yet. From his role as the doomed husband in 1996's
The English Patient
to his current part as the dastardly Lord Wessex in the critically acclaimed
Shakespeare in Love
, Firth, 38, has made his name somewhat to the east of Hollywood and Vine. His 1995 role as the smolderingly righteous Mr. Darcy in the BBC's version of
Pride and Prejudice
(it aired in the U.S. on A&E in 1996) drew 10 million viewers a week in Firth's native Britain. At the time, it also turned him into the kind of national superhunk whose every move–including a trip to buy a vacuum cleaner, he grumbles–made headlines. "The tabs can be unscrupulous," says Firth with wry understatement. "They make stuff up."
No need to make up praise for his portrayal of the pernicious English aristocrat who comes between William Shakespeare (played by Joseph Fiennes, brother of Ralph) and the Bard's true love (played by
Gwyneth Paltrow
). As
The New York Times
put it, "[He is] a perfect Mr. Wrong." Still, Firth knows that his supporting role is unlikely to catapult him to Hollywood-style superstardom anytime soon. And that's just fine with him. "I've got nothing against being adored," he says. "Actors do need to be praised. But do I want everyone in a restaurant to know me? Absolutely not."
Which is just one reason he calls home a villa overlooking olive groves and ancient vineyards in the Italian region of Umbria, where he plays guitar, prowls the countryside for antiques and studies Italian. But even in Italy, Firth cannot totally avoid stares–at least not when his wife of 19 months is with him. She is "far too beautiful," jokes Firth's
English Patient
costar Kristin Scott Thomas of Livia Giuggioli, 29, whom Firth met on the set of the BBC drama
Nostromo
in 1996. (She was taking time off from her Ph.D. studies at the University of Rome to work as a producer's assistant.) Says Firth's friend, author Nick Hornby (whose book
Fever Pitch
is a soon-to-be-released movie starring Firth): "She's also like him in that she's incredibly worldly, smart and self-deprecating."
With his trademark gentleman's reserve, Firth says simply, "She keeps me grounded." There have, of course, been romances besides Gwinny and Livia–most notably with actress Meg Tilly, whom Firth met when they costarred in the 1989 film
Valmont
. They were together for several years and have a son, William, now 8, who lives with Tilly in L.A. Firth, says Scott Thomas, "is very attached to his son." Firth says he and William just like to "hang out" when he's in L.A. (where Firth owns a condo): "There's nothing unconventional about our activities."
The same can hardly be said for Firth's own childhood. Born in Hampshire, England, he was the first of three children of two teachers, David, now 64, who taught social studies, and Shirley, now 62, with a Ph.D. in comparative religion. His parents met as schoolchildren in India, where their own parents worked as missionaries. While Firth was still a toddler, the family–which now includes brother Jonathan, 31, an actor, and sister Kate, 36, a voice coach–moved to Nigeria, where his parents were teachers. (In Firth's intellectual, Christian home, the word "sin" did not come up, he once told Britain's
The Guardian
, but there was always a sense of "right and wrong.") When he was 3, the family returned to Hampshire, and Firth enrolled in the local elementary school–much to his dismay. "There were moments I enjoyed and [a few] teachers I found inspiring," he allows. "The rest of it I despised."
Of the moments he enjoyed, English and music classes ranked high. But even as a young boy, his passion was drama. "I did a pantomime when I was 5, and everyone loved it," says Firth. He joined a drama workshop at 10 and by 14 had decided on acting as a profession. "I dare say it was an excuse to be bad at math," he says, laughing. After graduating in 1979, he spent a "bleak" six months answering phones at London's Shaw Theatre and six more months working in wardrobe at the National Theatre there. In 1980 he was accepted at London's prestigious Drama Centre and for the first time felt excited by his studies–most of them.
"We used to rebel a lot and [cut] classes that we didn't like," says Firth's classmate and friend, actor Ian Jeffs. But occasionally playing hooky didn't tarnish Firth's star. "He was the kind of student who almost never occurs," says school founder Yat Malmgren (whose previous students included Anthony Hopkins and Sean Connery). "He had everything I expect and rarely find: imagination, intelligence, logic, common sense." Indeed, the 37-year-old institute decided to stage its first and only
Hamlet
just for him. "You can't do five Hamlets a year," says Malmgren. "You've got to wait until you find your Hamlet. We found ours in Colin."
When a casting agent saw his performance, he recommended Firth to replace a departing Rupert Everett (
My Best Friend's Wedding
) in the acclaimed Queen's Theatre production of
Another Country
–based on a real-life group of elite British schoolboys who eventually became Soviet spies in the '30s. Firth left school early to take the part, was later cast in the 1984 movie version and has kept busy ever since. "It's not been blockbuster territory but projects that have engrossed me," says Firth of his career. "People think earning $20 million is better, but how many castles can you live in? How many cars can you drive? Excessive ambition can destroy the good stuff."
These days, Firth's ambitions involve staying off cigarettes–"an old enemy" he conquered a year ago–and spending more time with his son, whom Firth would, it seems, prefer to be growing up in Italy. "I don't find L.A. the most child-friendly," he says. "In L.A. or London, kids are perceived as an annoyance if you take them to the wrong restaurant. In Italy no one snarls about it. They consider kids part of the human race. They're expected to be there."
Just like the occasional fender bender. On a recent excursion into Rome, Firth had a minor collision with another automobile. "It was the other driver's fault, so I got out to exchange insurance," says Firth. To his surprise, he got an earful of Italian invective instead: "[The driver] came up to me, made a gesture, then got back in his car and drove off." In L.A., says Firth, the run-in would have ended in a lawsuit; in London, there might well have been an on-site brawl. "But in Rome, it's all in a day's drive," says Firth with a mischievous twinkle in his eye. "And I find that exhilarating."
Karen S. SchneiderLorenzo Benet
in Santa Monica,
Ken Baker
in L.A. and
Joanna Blonska
in London
Contributors:
Lorenzo Benet,
Ken Baker,
Joanna Blonska.
Colin Firth was in trouble–and not just because the 1995 BBC drama he was starring in revolved around a pig accused of murder. No, the problem was not the plot. The problem was the leading lady: a half-pig, half-boar named Gwinny who was, to put it delicately, no Babe. "Gwinny had tusks," says her owner, Joe Henson of England's Cotswold Farm Park. "She had already bitten another actor twice." As Firth, playing a medieval attorney defending the swine, entered an old London dungeon to shoot the first scene with his temperamental costar, Henson stood close by in case the beast needed soothing. She did not–not by him at least. Firth sat down next to Gwinny and began talking to her. "Then he started scratching behind her ear, and she literally rubbed up against him and laid down with her head in his lap. The pig," says Henson, "fell in love with him."
Advertisement
Today's Photos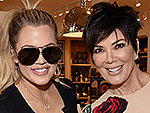 Treat Yourself! 4 Preview Issues
The most buzzed about stars this minute!