People Top 5
LAST UPDATE: Tuesday February 10, 2015 01:10PM EST
PEOPLE Top 5 are the most-viewed stories on the site over the past three days, updated every 60 minutes
Picks and Pans Main: Tube
Talking With...
We've seen it in Saving Private Ryan, read it in The Greatest Generation: World War II was a time when Americans of all kinds pulled together for a common cause. Well, there's more to the story, and it needs to be told. Mutiny, a TV movie based on actual events, concerns a group of African-American seamen from a segregated unit who were court-martialed for refusing to load munitions at a Navy base in California in 1944. Inadequately trained and equipped, demeaned by racist officers and forced to work long hours under enormous pressure in dangerous conditions, the unit had plenty of grievances even before an explosion took the lives of more than 300 men. After that accident, 50 black sailors took a stand and went to prison for it.
It's a compelling set of facts, but unfortunately they're dramatized in fairly typical TV-movie fashion. Three fictionalized characters are offered as a cross section of the unit: an innocent from the South (Spawn's Michael Jai White), a smart-mouthed hustler from Detroit (Duane Martin) and a bright young man with ambition (David Ramsey). Wouldn't you know, the wise guy turns nice guy, the shy naïf becomes an angry rebel, and the court-martial provides several speech-making opportunities (with background music). But despite the film's weaknesses, its makers deserve credit for shining light on a neglected piece of history. There's nothing wrong with watching Mutiny out of a sense of duty.
Bottom Line: Honorable, though not medal-worthy
Showtime (Sun., March 28, 8 p.m. ET)
Hannah (Interview with the Vampire's
Kirsten Dunst
), a jaded Jewish teenager in a suburb of New York City, reluctantly attends a Passover seder at the home of Aunt Eva (Louise Fletcher), a concentration camp survivor. After cutting off an uncle's story of the bad old days in Europe and tuning out the traditional observance at the dinner table, Hannah suddenly has a Twilight Zone-like experience and finds herself transported to a village in Poland in 1941. She is about to get a harrowing but much-needed lesson in Holocaust history.
This drama from executive producers Dustin Hoffman (who delivers an on-camera introduction) and Mimi Rogers (who takes the small role of Hannah's mother) initially seems inclined toward obviousness and didacticism. But soon you'll be caught up in the struggle of Hannah and a cousin (Brittany Murphy, from the movie Clueless) to survive and somehow transcend the cruelty of their Nazi captors. Like the hero, viewers will return to the present with a deepened feeling for the past.
Bottom Line: A family film to remember
CBS (Sun., March 28, 9 p.m. ET)
"Why would anyone purposely set out to be a priest?" Joe Cass (John Ritter), an Episcopal pastor, muses early in this TV movie. "The pay's lousy, the hours stink, and it's real hard to get a hold of the boss when you need him." It's a feeble joke, but Joe's job dissatisfaction is real. His congregation is dwindling, his sermons are uninspiring, and his faith is a bit shaky. One day, Joe, in his capacity as a volunteer fireman, rushes into a burning building and rescues a little boy. The priest says he had help from a mysterious, unidentified firefighter; the lad insists it was Jesus who led them to safety. Some hail Joe as a hero, while others venerate him as a miracle man. Either way, his Sunday services become a hot ticket, and his life grows more exciting and more complicated.
The drama has too many characters (who needs that mentally challenged fellow who hangs around the churchyard jabbering into a walkie-talkie?) with too many problems (including a medical crisis for Joe's wife, played by Meredith Baxter But it raises interesting questions about the nature of faith and establishes a believably tense relationship between the priest and his teenage son (David Tom). And Father Joe's preaching improves markedly.
Bottom Line: More virtues than sins
ABC (Wednesdays, 9:30 p.m. ET)
Funny thing, I wasn't always that fond of Norm Macdonald as the anchor of Saturday Night Live's "Weekend Update" segment. He showed a sharp wit, but his stock-in-trade became staring at the camera and daring the audience not to laugh at yet another O.J. Simpson joke. So why do I like Macdonald on this new sitcom (premiering March 24)? Maybe he comes across better when he's part of a team instead of smirking solo. In the role of a law-breaking ex-hockey player sentenced to perform community service as a social worker (try to forgive the farfetched premise), Macdonald makes it a practice to deliver impertinent remarks with an expression that says, "Hey, what'd I say? What are you lookin' at me for?" The routine could wear rather well, in part because Laurie Metcalf is on hand to react to it. Metcalf, a three-time Emmy winner for Roseanne, portrays Macdonald's best friend and office mentor as a thoroughly professional civil servant with a few quirks threatening to burst through the surface. If her character can develop into more than a foil, it may be worth tuning in to this show for a weekly update.
Bottom Line: Above normal
CBS (Wednesdays, 8 p.m. ET)
Fawlty Towers, a British series from the '70s shown over and over on American public television, was a classic example of the three-ring-circus school of farce. This Americanization, which bowed in mid-March, stars John Larroquette in the John Cleese role of the less-than-hospitable hotelier. The situations are still farcical, but the pace is slower and the energy level lower. Instead of panting to keep up with the crazed goings-on at the inn, the viewer has the leisure to notice that the scripts are pretty dumb. A master of supercilious attitude, Larroquette gets some laughs in the snide exchanges with his wife (JoBeth Williams), but seems out of character when he bops the foolish bellboy (Rick Batalla) on the head Three Stooges-style.
Bottom Line: Not a four-star establishment
>Sunday, March 28 BALLOON FARM ABC (7 p.m. ET) Genial mystery man Rip Torn raises an unusual crop in this Wonderful World of Disney movie.
Monday, March 29 NCAA MEN'S BASKETBALL CHAMPIONSHIP CBS (9 p.m. ET) If you're a hoops fan, Oscar night's nothing compared to this.
Tuesday, March 30 LATELINE NBC (8:30 p.m. ET) Cut! Al Franken's character does a movie cameo and wreaks havoc. Rob Reiner and Vanessa L. Williams guest-star.
Wednesday, March 31 CHICAGO HOPE CBS (10 p.m. ET) This is insane. Dr. Shutt (Adam Arkin) is mistaken for a mental patient.
Thursday, April 1 JESSE NBC (8:30 p.m. ET) In the last episode of the season, Jesse must choose between her career dreams and her dreamboat Diego.
Friday, April 2 PROVIDENCE NBC (8 p.m. ET) Syd hits a romantic roadblock while her pop tries to save a 400-pound pig.
Saturday, April 3 CITY OF ANGELS HBO (8 p.m. ET) Heavenly being Nicolas Cage (he's no Roma Downey) loves mortal Meg Ryan in this 1998 movie.
>Janine Turner
Janine Turner wanted one script revision while filming Fatal Error (March 28, 8 p.m. ET on TBS) with hunk Antonio Sabáto Jr. "I kept thinking to myself, 'Why oh why isn't there a love scene in this movie?' " says Turner, 36, who plays a scientist working with Sabáto to fight a twisted media mogul.
The real object of Turner's adoration, though, is her 16-month-old daughter, Juliette, who joined her on Error's Vancouver set. "My world revolves around Juliette," says the single Turner, who declines to name the baby's dad. "My love interest is my child."
She's raising her baby alone at home in Colleyville, Texas, and on her nearby ranch to give Juliette a childhood like her own in suburban Texas. Turner left home at 15 to pursue modeling in New York City, She went on to land a series of small TV parts before playing a saucy aviator on Northern Exposure from 1990 to 1995. Since retreating back to Texas in '95, Turner has commuted to L.A. occasionally to shoot movies, including Leave It to Beaver (1997). For now she's content with her latest role as a rancher—which recently entailed buying a bull for her herd of love-starved cows. "I just have this need to procreate," she laughs. "My cows were thrilled to death to see him!"
Contributors:
Chris Coats.
NBC (Sun., March 28, 9 p.m. ET)
Advertisement
Today's Photos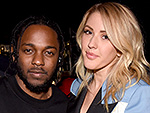 Treat Yourself! 4 Preview Issues
The most buzzed about stars this minute!