People Top 5
LAST UPDATE: Tuesday February 10, 2015 01:10PM EST
PEOPLE Top 5 are the most-viewed stories on the site over the past three days, updated every 60 minutes
Picks and Pans: Pages
Worth a Look
by Betty DeGeneres
Yep, she's Ellen's mom. And she has written a memoir. Granted, she's famous because her daughter is the first star of a network series to come out of the closet. But Betty DeGeneres has a story worth telling, and her tale of personal growth is instructive for any parents contending with similar issues.
Bottom Line: Touching Mom-oir
The Life and Times of Janis Joplin
by Alice Echols
Book of the week
Her buddies called her Pearl. And Janis Joplin—the passionate, Texas-born singer who belted out the No. 1 hit "Me and Bobby McGee"—partied hearty, pursued sex hungrily with both men and women and generally lived on what she called "the outer limits of probability" until her death in 1970 at age 27. But, as '60s historian Alice Echols writes, Joplin should not be remembered merely as a wild character who sang a few popular songs and, like Billie Holiday, died too young from drug abuse. Rather, the author says, Joplin should live on as one of the first women to break into the exclusive boys' club of rock and roll. Detailing Joplin's rise from pimply wallflower to beloved emblem of hippie rebellion, Echols presents over 100 interviews with the singer's friends and acquaintances. The author also offers a wealth of information and insight into a generation's cultural upheaval, the price it exacted, and the carving out of a legend's rightful niche in history. (Metropolitan, $26)
Bottom Line: This Life's a real Pearl
by Andrew Morton
What's left to say about Monica Lewinsky that we don't already know?
Plenty, according to Princess Diana biographer Andrew Morton, whose new book Monica's Story leaves no thong unthung as it details every murmured endearment that proved she and the President were sexual soulmates, every tear shed on those lonely nights when "Handsome" didn't call, every trauma inflicted by the cruel classmates who nicknamed little Lewinsky "Big Mac," every ounce of weight gained—and all the men (Bill Clinton, Kenneth Starr, her high-school drama teacher) who done her wrong.
Monica—like the rest of the country, apparently—is enthralled by the subject of Monica, and thanks to her appealing immaturity and appalling self-absorption (tragedy in Bosnia was an erotic turn-on for her and her sweetie), our costly, deeply destructive recent political crisis is finally revealed for what it was: an Oval Office teen romance.
Like a longer, more candid version of the recent Barbara Walters television interview, Monica's Story provides all the grisly fascination of a train wreck in progress, a national disaster from which our unlikely heroine emerges—triumphant and famous, if a tad pathetic. In the end, Monica's story reduces a national crisis to a star-crossed adolescent affair. (St. Martin's, $24.95)
Bottom Line: A guilty pleasure
by Jimmy (Big Boy) Valente
by Garrison Keillor
Few targets are as ripe for satirizing as Minnesota Gov. Jesse "the Body" Ventura. But satire requires knowledge, and Keillor knows neither Ventura's old profession, wrestling, nor his new one, politics. His fictitious Ventura character, Jimmy Valente, is more obsesséd with flatulence than with armlocks or vote counting. ("I had a foam doughnut sewn into the seat of my trunks, which got me the nickname Balloon Butt.")
Keillor is also not above lifting old Saturday Night Live bits, it seems. A Vietnamese wrestler says (in Keillor's own misconceived dialect), "Lessring vely vely good to Victol Charry." And the Duke of Dubuque and the Dauphin Louie de Louie seem pilfered from Huckleberry Finn.
A funnier touch is Dave the Postal Worker, a wrestler with a hidden submachine gun he uses when an opponent disgruntles him. Keillor, though, more often resorts to such blather as Valente berating a promoter, "You pitiful putrid monstrosity...I would rather eat the scabs off a cesspool rat than have to meet a depraved degenerate like you...." (Viking, $25)
Bottom Line: Garrison takes a dive
by Christopher Darden and Dick Lochte
A high-profile crime. A celebrity defendant. An earnest young deputy district attorney. What other kind of murder mystery would you expect from O.J. Simpson prosecutor Christopher Darden? What may come as a surprise, however, given Darden's sad-sack courtroom demeanor, is just how entertaining an author he can be.
The novel, penned with mystery writer Dick Lochte, centers on deputy D.A. Nikki Hill as she takes on the case that could make, or destroy, her career. Tabloid talk show queen Maddie Gray is found dead in a Dumpster in South Central Los Angeles, and a young black man is picked up running from the scene with her diamond ring in his pocket. But the airtight case soon springs leaks. Seems Maddie has been keeping files on the peccadillos of half of Hollywood, and the short list of suspects grows to include a legendary African-American film star and her music impresario husband.
Nikki is a smart and sexy heroine who has just enough vulnerability to make her likable. And Darden makes good use of his own extraordinary experiences in re-creating the roller-coaster ride of handling a big case—particularly one in which money and power are so intimately involved.
The whiplash plot developments in the book's final chapters seem to stretch the limits of credibility at times. But you realize by the end, after all the story twists and tension buildup, that Darden has delivered one heck of a closing. (Warner, $25)
Bottom Line: This time, Darden wins
>THE POYSON GARDEN Karen Harper This novel finds Queen-to-be Elizabeth Tudor in a web of romantic and murderous intrigue, set long before her Shakespeare in Love heyday. (Delacorte, $21.95)
BRAVE DAMES AND WIMPETTES Susan Isaacs Marge Simpson rules and Ally McBeal wimps out: Engaging analysis of women's roles and images on page and screen. (Ballantine, $12.50)
THE MARCHING SEASON Daniel Silva The spy-fiction ace unspools his latest thriller amid the tangled and bloody conflicts of Northern Ireland. (Random House, $25.95)
Contributors:
Erica Sanders,
Bob Gulla,
Francine Prose,
Ralph Novak,
Cynthia Sanz.
A Mother/Daughter Journey
Advertisement
Today's Photos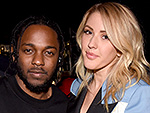 Treat Yourself! 4 Preview Issues
The most buzzed about stars this minute!