People Top 5
LAST UPDATE: Tuesday February 10, 2015 01:10PM EST
PEOPLE Top 5 are the most-viewed stories on the site over the past three days, updated every 60 minutes
Joe Dimaggio: the Quiet Man
As Baseball's Enigmatic King of Diamonds, He Played for the Crowd but Never to It; in Death, He Lay Surrounded by the Very Few Who Were Privileged to Know Him Well
Ironically, it was only in death that DiMaggio was reunited, after a fashion, with his long-estranged only child, Joe III. Gray hair tied in a ponytail, the younger DiMaggio, 57, who does odd jobs for a living, was one of six pallbearers who carried the casket from the church. For reasons that remain obscure, father and son never reconciled before DiMaggio's death from complications of lung cancer. Still, Dom had it right: The Yankee Clipper was above all a family man who remained devoted to Joe Ill's daughters Katherine and Paula and doted on his four great-grandchildren. "I'm always thinking, 'What can I do for them, what can I get for them?' " he told The New York Times in September. "One day he calls and says, 'I need a favor,' " says DiMaggio's friend, Manhattan foot and ankle specialist Dr. Rock Positano. " 'Do you think you could get me a Beanie Baby?' "
The notion of a sentimental DiMaggio may come as a revelation of sorts in light of his meticulously maintained public persona. He came to the Yankees in 1936 as a gawky, toothy high school dropout, but by the time he left the game in 1951, he had become baseball's exemplar of grace. Even more remarkable was the way DiMaggio's legend blossomed in retirement. Rarely granting interviews, he projected an aloof, imperial dignity, even through his nine-month marriage to Marilyn Monroe, whose own celebrity, based on her inescapable sexuality, sometimes made him cringe. He was aware of his status, insisting that he be introduced at Old Timers' games as "baseball's greatest living player," a distinction voted him by sportswriters in 1969. A chain-smoker, DiMaggio suffered chronic stomach ulcers, and some suggest he felt imprisoned by the myth he so fiercely protected. (Joe DiMaggio: A Hero's Life, a biography by Richard Ben Cramer due out this fall, will attempt to separate the real man from the legend.) "He polished his own statue, and that was it," says author David Halberstam, 64, whose 1989 book Summer of '49 chronicled a memorable Yankees-Red Sox pennant race. "He lived a very, very lonely life for a long time."
But his tight group of friends saw a kinder, gentler DiMaggio. "He was one of the warmest, sincerest people you'll ever meet in your life," says Positano, 40, among a handful of New York pals DiMaggio called his Bat Pack. Still, there were ground rules. "It wasn't easy being part of Joe's inner circle," Positano admits. "There was always a tremendous responsibility and stress, because so few were allowed in. You couldn't even bring a friend to dinner without clearing it with Joe first." Occasionally, outsiders made the cut. "We went out a couple of times with Woody Allen and his wife, Soon-Yi," says Positano, noting that Joe D. was a serious cineast with an affinity for John Ford westerns. "Woody was fascinated by Joe's knowledge of the film industry—directors, plots, what year the movie was made. It was another of his cryptic secrets." DiMaggio's goddaughter Rena Barsocchini-Rossi, 46, recalls a different enthusiasm: Barbra Streisand. "His favorite song was 'People,' " she says. "I'd put it on, and he'd say, 'What a voice. Can she sing, or what?' " But even intimates weren't to intrude on his private passions, above all Monroe. "Nobody mentioned Marilyn," says author Gene Schoor, a friend. "If they did, they were dead from then on. Period."
The enigma of Joseph Paul DiMaggio Jr. began on Nov. 25, 1914, in the fishing village of Martinez, Calif., northeast of San Francisco. The eighth of nine children, he was a baby when his parents, Joseph, a fisherman, and Rosalie, moved the family to San Francisco's North Beach. He played minor league ball for the San Francisco Seals and in 1936 became a rookie sensation for the New York Yankees. Over the next 15 years, he led the Yanks to nine world championships, winning three Most Valuable Player awards and setting one of baseball's most enduring records with an epic 56-game hitting streak in 1941. Still, an ostensibly admiring 1939 profile in LIFE saw fit to highlight what the writer imagined to be DiMaggio's Italian heritage: "Instead of olive oil or smelly bear grease, he keeps his hair slick with water. He never reeks of garlic...." Such compliments surely contributed to DiMaggio's lifelong reticence. "He began to realize what worked for him," says Halberstam. "The less you talk, the more your legend lasts."
DiMaggio married Hollywood starlet Dorothy Arnold in 1939, and they divorced in 1944. He met Monroe on a blind date in 1952. She was impressed, she said, because "he didn't make a pass at me right away," and they married in 1954 at San Francisco's city hall. They were, in some ways, painfully ill-matched. Testifying in their divorce proceedings, Monroe characterized DiMaggio as a moody "sort who often snapped, "Leave me alone," when she asked what the trouble was. Still, they remained friends until her death in 1962. He never remarried and sent roses to her grave three times a week for 20 years.
Aside from occasional TV commercials, DiMaggio spent most of his postbaseball years simply being Joe DiMaggio, appearing, usually for a large fee, at celebrity golf tournaments and autograph signings. Yet there were some things he did free of charge. In his last years he raised millions for the Joe DiMaggio Children's Hospital near his Hollywood, Fla., home and visited the 144-bed facility regularly. "He loved children—he felt they were the heart and soul of America," says Positano. During an appearance at the hospital in September, he met Allison Bine, 12, who has cystic fibrosis. "You have a nice smile, so everything must be better," he told her. Says Allison's grandfather Stanley Bine: "He was there for about 10 minutes. He wasn't the kind of person who made you feel awed. You felt very comfortable in his presence." The next month DiMaggio entered another wing of the same medical complex and spent 99 days battling his final illness. On Jan. 18 he went home. At the end, DiMaggio's brother and granddaughters were by his side, along with hospice nurse Javier Ribe and two close friends, attorney Morris Engelberg and Joseph Nachio. "His face was radiant the moment he died," Ribe says. "He looked as young as the first picture I remember seeing of him. So peaceful, so peaceful."
Richard Jerome
Gabrielle Saveri in San Francisco, Susan Toepfer and Matt Birkbeck in New York City, Fran Brennan, Don Sider and Fannie Weinstein in Miami and Lyndon Stambler in Los Angeles
Contributors:
Gabrielle Saveri,
Susan Toepfer,
Matt Birkbeck,
Fran Brennan,
Don Sider,
Fannie Weinstein,
Lyndon Stambler.
As an idol of the American century, Joe DiMaggio might have been buried with great pomp, attended by politicians, performers and other such lesser lights. But in death, the fisherman's son who so sublimely made center field his green pasture was as restrained as he had been in 84 years of life—and chose his company just as carefully. According to his wishes, DiMaggio's March 11 funeral mass at SS. Peter and Paul Church, in his old North Beach neighborhood of San Francisco, was restricted to family and friends. "It was very dignified," says Father Armand Oliveri, 78, who conducted the service. "The idea was that Joe had achieved a good life and that he had now gone home to his parents." After scripture readings by DiMaggio's niece, nephew and granddaughter, his brother Dominic, 82, once a star center fielder for the Boston Red Sox, gave a solemn, six-minute eulogy. There were a few boyhood reminiscences, but the prevailing message, Oliveri says, was "Joe's attachment to the family all through his life, as well as an appreciation for his friends."
Advertisement
Today's Photos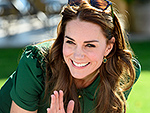 Treat Yourself! 4 Preview Issues
The most buzzed about stars this minute!