People Top 5
LAST UPDATE: Tuesday February 10, 2015 01:10PM EST
PEOPLE Top 5 are the most-viewed stories on the site over the past three days, updated every 60 minutes
Picks and Pans Main: Tube
Talking With...
"Don't you think the letter 'q' should come a lot further down in the alphabet?" Characters discuss. "Isn't it amazing Germany didn't change its name after World War II?" Characters discuss. As I listened to the idle conversation on this sitcom (which premiered March 24), I thought I detected echoes of a popular series from the not-so-distant past. But I wasn't certain until Robbie (Steven Eckholdt) criticized the way Arthur (Chris Eigeman) tied his shoelaces. "You're using a primary digit for a secondary function," Robbie said, and I sat up and shouted, "By George, they're doing
Seinfeld
!"
In fact, creator Peter Mehlman (formerly
Seinfeld
's coexecutive producer) is doing
Seinfeld
West. It's like, you know...is set in a sunny, superficial Los Angeles and relies heavily on the contrast between Arthur, a confirmed New Yorker on the Left Coast to research an L.A.-bashing book, and his friends Robbie and Shrug (Evan Handler), both rich, indolent and thoroughly La-La in lifestyle. Their circle of singles also includes Lauren (A.J. Langer), an effervescent masseuse and process server, and Jennifer Grey as herself, a struggling actress who hasn't done all that much since
Dirty Dancing
. The idea of casting Grey is much funnier than her performance—but if she were a huge talent, she wouldn't fit the part. There are some laughs here (in one episode, Grey faces blacklisting by a Hollywood cabal of Harvard grads) but too often even the eccentricity seems formulaic.
Bottom Line: The bicoastal bit is, like, so old
Comedy Central (Sun.-Thurs., 11 p.m. ET)
Show of the week
"You were great in that movie
Playing by Heart
," guest Peter Krause said to host Jon Stewart on a recent
Daily Show
. "So good they sent me to basic cable," cracked Stewart, who once was considered likely to succeed Tom Snyder on CBS. Eventually, Craig Kilborn was tapped for Snyder's late-late slot, and Stewart wound up replacing Kilborn on this half-hour news-spoof talk show (officially titled, as of January,
The Daily Show with Jon Stewart
). Comedy Central did not lose in this game of late-night musical chairs. Stewart is more likable and less self-satisfied than Kilborn, and the show's satire is smart enough to have real sting. Now if only
Daily
could expand to an hour and allow Stewart's celebrity interviews to run longer than four breathless minutes.
Bottom Line: Get some daily
Discovery Channel (Mon., April 5, 9 p.m. ET)
You've fooled around with the comedies—
A Bug's Life
, Antz. Now take a serious, up-close look at what this documentary calls "one of the world's most unrelenting predators." Think that's hype? You won't after seeing a gang of tiny ants make mincemeat (or something like that) out of a slug or a spider. But this hour-long film, part of a series of specials that have covered critters from the snake to the elephant, doesn't dwell unduly on ant aggression. More fascinating are the teamwork, communication and collective intelligence that keep a colony humming. These ants don't talk like Woody Allen, but the visuals are great.
Bottom Line: Entomological picnic
FOX (Tuesdays, 8:30 p.m. ET)
I hesitate to predict the future of
Futurama
(occupying its regular slot April 6 after airing March 28 and April 4 at 8:30 p.m. ET). A show can sink after its pilot soars. But based on the one episode I've seen, this looks like another clever, irreverent, cutting-edge animated comedy from creator Matt Groening (
The Simpsons
). The protagonist is Fry, a frustrated pizza deliverer (voiced by Billy West) who time-trips 1,000 years forward and teams up with a one-eyed female alien (Katey Sagal from
Married...with Children
) and a hard-drinking robot (John DiMaggio) who downs the bottles as well as the booze. I decided to embrace this show when Richard Nixon's disembodied head bit Fry on the arm.
Bottom Line: Enjoyably ahead of its time
Robert Rauschenberg
PBS (Wed., April 7, 10 p.m. ET)
Its subtitle is
Inventive Genius
, so you shouldn't be surprised that this hour-long program heaps praise on groundbreaking artist Robert Rauschenberg, famous for (among other things) his use of found objects and technology. As the accolades multiply, one observer calls him "brilliant times 10." But the great man, now 73, seems delightfully unpretentious as he chats and works in his Florida studio. Rauschenberg's son Christopher, a photographer, contributes cogent comments on his father's work and art in general. On the minus side, the portrait is too sketchy when it comes to the elder Rauschenberg's personal life.
Bottom Line: Valuable, though not a masterpiece
>Sunday, April 4
THE SECRET PATH CBS (9 p.m. ET)
Angelic Della Reese and Ossie Davis are a kindly couple who befriend a neglected white girl in this TV movie.
Monday, April 5
LOST IN THE GRAND CANYON PBS (9 p.m. ET)
The American Experience
takes you on John Wesley Powell's 1869 adventure.
Tuesday, April 6
3RD ROCK FROM THE SUN NBC (8 p.m. ET)
It's New Age nonsense. Kevin Nealon guest stars as a guru who blames Mary for Dick's weirdness.
Wednesday, April 7
BODY HUMAN 2000 CBS (10 p.m. ET)
James Brolin hosts a special on human sexuality. Betcha Barbra Streisand will be watching.
Thursday, April 8
THE CENTURY ABC (9 p.m. ET)
FDR takes on the Depression in Night 5 of this 12-hour tour of the 1900s.
Friday, April 9
HOMICIDE: LIFE ON THE STREET NBC (10 p.m. ET)
The Baltimore cops get a case on strange turf: the affluent part of town.
Saturday, April 10
TITANIC HBO (8 p.m. ET)
Man the lifeboats!
Leonardo DiCaprio
stars in the 1997 blockbuster.
>John Larroquette
John Larroquette takes silliness very seriously. Preparing for his role in the new CBS comedy
Payne
(Wednesdays, 8 p.m. ET), a remake of the '70s British sitcom
Fawlty Towers
starring John Cleese as a misanthropic innkeeper, Larroquette spent hours glued to his TV taking notes on Cleese's manic performance. He even took a few field trips. "I just stayed in nice hotels," he deadpans, "and thought about doing the opposite of what [the hoteliers] did."
Playing objectionable characters isn't new for the five-time Emmy winner, whose roles have included a smug assistant D.A. on
Night Court
(1984-92) and a crusty recovering alcoholic on
The John Larroquette Show
(1993-96). But Larroquette, 51, who lives in L.A. with his actress-wife, Elizabeth, 50, and their three kids, happily points out that his own disposition is sunnier. "I think that most of the guys I've played couldn't exist in life," he laughs. "They would've been shot as babies!"
ABC (Wednesdays, 8:30 p.m. ET)
Advertisement
Today's Photos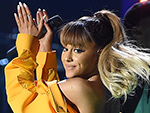 Treat Yourself! 4 Preview Issues
The most buzzed about stars this minute!