People Top 5
LAST UPDATE: Tuesday February 10, 2015 01:10PM EST
PEOPLE Top 5 are the most-viewed stories on the site over the past three days, updated every 60 minutes
Picks and Pans Main: Screen
Spotlight On...
Matthew McConaughey
, Jenna Elfman, Woody Harrelson, Ellen DeGeneres
Disregard those mellow yellow ABC commercials that tell you, "TV is good." TV is bad. And being on TV can turn your life inside out and not for the better. That was the message last summer in
The Truman Show
and now on
EDtv
, an affable if less clever satirical comedy that features an eerily similar plot.
The Ed (McConaughey) of
EDtv
is a beer-swigging, pool-playing, 31-year-old clerk at a video store in San Francisco. He finds fame when he knowingly agrees to having his entire life broadcast, 24/7, on TV. (In the higher-concept
Truman Show
, Jim Carrey's character was blissfully unaware that the whole world was watching.) The Ed Show—all Ed, all the time—becomes a huge hit, and soon the entire country is obsessed with Ed, tuning in daily to see him wake up (and reach down to scratch himself), go to work, poach his brother's girlfriend (Elfman) and otherwise go about the daily business of muddling through. Ed quickly discovers that, rather than solving his problems, being famous creates all-new, much nastier ones for both him and his family.
Watching
EDtv
one is reminded that Ron Howard, the movie's director and coproducer, grew up on network television as the child star of
The Andy Griffith Show
(1960-68) and then a teen lead on
Happy Days
(1974-80) prior to switching sides for what has turned out to be an extremely successful career behind the camera (
Parenthood, Apollo 13 and Ransom
). He obviously knows a thing or two about fame and about strangers assuming they know you. But Howard is, and always has been, a popular and a populist filmmaker, and never so much as here.
EDtv
, while enjoyable and well-acted, is more nice than nasty. It digs at popular culture (Ed's brother writes a tell-all book, network executives are boorish boobs) without ever jabbing too deeply. The movie lacks an incisive edge, humming along rather than soaring.
On the plus side, McConaughey, looking dashingly scruffy, exhibits plenty of good-ol'-boy charm and regains much of the star luster here that he lost after his awkward turns in
Amistad
and
Contact
. Elfman, calmer here than on TV's
Dharma and Greg
, also registers strongly. (PG-13)
Bottom Line: Pleasant enough, but more like The Truman Show lite
Claire Danes
, Omar Epps, Giovanni Ribisi, Josh Brolin
Bad trip. Bites. Whack. Whatever your era and whatever your slang, this new movie version of TV's
The Mod Squad
stinks.
I'm personally bummed. When the TV drama about three undercover youthquake cops (starring Peggy Lipton, Clarence Williams III and Michael Cole) began airing way back in 1968, I loved
The Mod Squad
. Compared to such contemporaneous Maypo as
Gomer Pyle
and
My Three Sons
, it seemed hip and happening to my then pre-adolescent self. Wrong. After seeing the film, in which the trio (Danes, Epps and Ribisi) nail crooked cops in a barely comprehensible plot and display an energy level as flat as hair after a week without shampooing, I watched two episodes from the old TV show at Manhattan's Museum of Television & Radio. Apart from Lipton's fabulously long, flowing blond mane, the show was just as awful as the movie. Maybe worse. Williams and Cole were monosyllabic and the plot plodding. Perhaps, even if it had tried harder, the movie—in which only Danes, in Lipton's role but with a shorter do, seems believable—couldn't have been better. You can't get something from nothing. (R)
Bottom Line: The Clod Squad is more accurate
Keanu Reeves
, Laurence Fishburne
Featured attraction
Reeves, a computer hacker named Neo, taps into, or is tapped into by, a mysterious cyberpersonality named Morpheus (Fishburne). They meet in an abandoned hotel, where Reeves swallows a gelatinous pill that looks like a Nyquil. With that,
The Matrix
takes a wild plunge down a very deep rabbit hole. Morpheus, it turns out, is a sort of digitally programmed buccaneer in an alternate universe, but it's actually
reality
, see, because the world humans wake up to each morning—blue sky, breakfast cereal,
Teletub-bies
—is merely a scrim of dreams whipped up by a master race of robots who keep us asleep in plastic pods, then harvest us for food.
The Matrix
is tough to explain, but then how much explaining does an amusement park ride require? The movie zips along, fueled by elaborate computer-generated effects, including a martial-arts fight that has the gravity-defying speed of a Road Runner cartoon. Reeves, not a terribly dynamic actor in this or any other universe, is exactly right as the hero, moving through hyperspace with zonked-out calm. (R)
Bottom Line: Top-notch laptop fantasy
Animated
This full-length animated feature is based on an ABC Saturday morning cartoon, called
Brand Spanking New Doug
, about a fairly typical suburban 12-year-old who looks like Charlie Brown on the cusp of puberty. Doug wants to go to the Valentine's Day dance with the girl of his dreams, Patti Mayonnaise. But the time he would devote to wooing her is taken up trying to protect a mild-mannered lizard-like monster that has decided it can no longer stomach living in the town's heavily polluted lake.
Doug's 1st Movie
was produced by Disney, but not in its traditional luxe cartoon style. This is an atrociously cheap-looking piece of animation—the prehistoric cave painters in France could have drawn a better monster with their sticks—and the story, despite laudable lessons about ecology and responsibility, climaxes with storm troopers firing off laser guns at a school dance. Charming. (G)
Bottom Line: Let this be Doug's last movie
>Julia Sweeney
In 1995, Saturday Night Live veteran
Julia Sweeney (best known as the androgynous "Pat") began to suffer a string of terrible traumas. After divorcing her husband and opening her tiny L.A. bungalow to her concerned parents, she lost her younger brother Michael to lymphoma and was herself diagnosed with cervical cancer. When surgery and radiation beat back the disease, she decided to share her experience around the country in a comedic, one-woman show,
God Said Ha
"!
Last May she finally decided to call it quits, though. She was starting to "remember the story but not the events," says Sweeney, 39, and "I couldn't be Yul Brynner and spend my entire life doing the show." In February a film version of
God Said Ha
"! was released, however, so now "people can still benefit from it, and I can move on with my life." For the actress, who does voice-overs for the WB cartoon
Baby Blues
, moving on means learning to enjoy being alone. Her parents have moved back to their own home, and, she says, "for the first time since junior high, I'm out of the thrall of needing to be in a relationship. I've realized getting massages takes care of almost everything."
Contributors:
Tom Gliatto,
Julie Jordan.
Advertisement
Today's Photos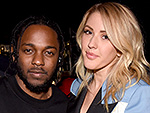 Treat Yourself! 4 Preview Issues
The most buzzed about stars this minute!