People Top 5
LAST UPDATE: Tuesday February 10, 2015 01:10PM EST
PEOPLE Top 5 are the most-viewed stories on the site over the past three days, updated every 60 minutes
Out of Luck
For Clarence Jackson, a Forgotten $5.8 Million Winning Lottery Ticket Promised Riches He May Never Collect
As it happened, it was his sister Sheila Cole, 34, who saw a newscast report on Oct. 13, 1996, that the $5.8 million jackpot from the year before hadn't been claimed and was about to expire. On a hunch, she went looking for old tickets in her parents' house, and sure enough, one of those she found was the winner. The only trouble was that it was now 11:15 on Sunday night, just 45 minutes before the deadline. All Clarence had to do was go to any store that sold Lotto tickets to have it validated, but he didn't know that. "Whenever the winners are on TV they're always at the lottery office smiling with a big check," he says. "I'm thinking, 'That's where I have to go.'
The next day, Columbus Day, the lottery office was closed. The day after that, Jackson woke up and read in the papers that the ticket was worthless. "I was just kind of numb," he says. "Then I got depressed." But on Wednesday, accompanied by a lawyer, he went to the lottery office, where officials were sympathetic but explained that rules were rules—no money. Three months later, Jackson, hounded by the media and the butt of jokes on local talk radio, found an ally. State Rep. Chris DePino of New Haven, who had read about the situation, offered to sponsor a bill in the legislature that would extend the grace period in such cases so that he could claim his winnings. "In my opinion it's just the fair and right thing to do," says DePino.
In May 1997 the Connecticut House passed the DePino legislation by a vote of 82-63. But when the bill got to the state senate, it ran headlong into Sen. Alvin Penn of Bridgeport, a powerful legislator and a stickler for rules, who in June quashed the initiative in committee. "If I'm playing blackjack and someone's allowed to win with 23, then that doesn't make it fair for those of us who have 21 or 19," says Penn. "I'm a champion for the underdog, but I'm also a champion for what is right." For his part, DePino scoffs at that argument, pointing out that the legislature jiggles the rules all the time. "We make exceptions for a lot of special interest groups," he says. "This wouldn't be setting a precedent of any kind." (In 1993 Connecticut disallowed a $100,000 winning ticket that was turned in two days late. But in at least one state, Maryland, the legislature extended the deadline in a similar case.)
DePino has pledged that as long as he is in office he will keep introducing his bill on Jackson's behalf each year until it passes. For his part, Penn is determined to keep on blocking it. Meanwhile Jackson sits and waits, forced to hope for a second miracle to go with his winning number—all the while missing his father, who died in 1997. Above all, he has tried to remain philosophical. "Everybody's thinking I should be mad, but why?" says Jackson, who takes home about $500 a week, on which he also supports his mother and two cousins. "If it's God's will that I get the money, then nothing anyone does will stop me from getting it. And if not, then nothing I do will make me get it." But in his heart of hearts, he believes a way will be found. "I honestly believe I'm going to get the money," he says. "I don't think Connecticut would do a thing like this."
Bill Hewitt
Bob Meadows in Hamden
Contributors:
Bob Meadows.
Clarence Jackson isn't the superstitious type, but these days even he has to wonder. On Friday, Oct. 13, 1995, he went to the Snack Plus convenience store near his home in Hamden, Conn., and bought 10 Lotto tickets. Then, as he always did, he gave them to his bedridden father to hold. "I never checked them," says the 26-year-old store cleaner. "Pops always did. I don't know why he didn't that time." Perhaps he didn't because Clarence Sr., known as Bud, was in and out of hospitals for his emphysema. And Clarence, who was not only working a 12-hour night shift but also visiting his father daily and caring for his diabetic mother, Kever, 59, had far too much on his mind to remember himself. "My father was my best friend and he was dying," says Jackson. "Why would I be thinking about some lottery ticket?"
Advertisement
Today's Photos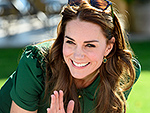 Treat Yourself! 4 Preview Issues
The most buzzed about stars this minute!