People Top 5
LAST UPDATE: Tuesday February 10, 2015 01:10PM EST
PEOPLE Top 5 are the most-viewed stories on the site over the past three days, updated every 60 minutes
Picks and Pans Main: Screen
Critic's Choice
Featured attraction
This prison-buddies comedy, a good, juicy piece of entertainment, begins in 1930s Harlem. Murphy, a fast-talking con man in a sharp suit, and Lawrence, an earnest bank teller whose sole sartorial flourish is the razor-sharp part in his hair, rack up steep gambling debts to a shady club owner named Spanky (Rick James). Spanky decides to let the boys off the hook, but only if they drive down to a boggy town in Mississippi and bring back a large order of moonshine. After passing a boozy evening there in a sort of hayseed casino, Murphy and Lawrence are framed for the murder of a local cardsharp and sent off to jail, each with a lifetime sentence.
That ultimately stretches into the '90s, some 60 years, but Murphy and Lawrence (who costarred in Murphy's 1992 comedy Boomerang) are a well-matched team for such a long haul. Murphy, as usual, is astonishingly agile, shifting gears from gag to gag so quickly he practically sends out sparks. Lawrence plays tortoise to Murphy's hare: lower to the ground, slower with the double takes, still getting his laughs.
Directed by Ted Demme, Life gives the bruising realities of prison their due—Murphy is pummeled in a yard fight over corn bread—but it also includes a knockout fantasy sequence that puts Murphy and his fellow lifers back in the swankiest of Harlem nightclubs. At that point both the joint and the movie are really jumpin'. (R)
Bottom Line: A prison comedy with plenty of life
Kate Winslet
, Saïd Taghmaoui
For her first dip into acting in the giant wake of Titantic, Winslet has chosen another period drama, but a refreshingly small one. Hideous Kinky is a poignant character study about seeking adventure on distant shores (or sands, since Kinky is set in Morocco), but also about knowing when it is time to go home again.
Winslet movingly plays a bohemian English single mother who, in 1972, carts herself and her two young daughters off to Marrakech with vague intentions of finding spiritual enlightenment. Instead she finds love with a local laborer (Taghmaoui) and constant financial worries. Both she and her kids learn the hard way that, while there is much to be gained from travel, there's no place like home. (Hideous Kinky's hideous title is based on a word game played by Winslet's daughters.) (R)
Bottom Line: Winslet sails on triumphantly
Patricia Arquette, Dermot Mulroney, Don Johnson, Mary-Louise Parker
The shoes are great. The movie stinks. The main female characters (Arquette and Parker) in Goodbye Lover, an embarrassingly dull thriller, vamp around offices and even church wearing sky-high heels that no gal with an ounce of sense would don during daylight hours. Maybe that's the point. Neither of these two shows even the itsiest droplet of sense. Nor do any of the other schmoes in this mess (directed by Roland Joffé, who fails to redeem himself after The Scarlet Letter) about brothers (Mulroney and Johnson), wives and girlfriends with murder on their minds. Lover's plot twists aren't twisted enough, and its dialogue, while straining to be offbeat, is just plain off, leaving the cast hopelessly mired. (R)
Bottom Line: Can't say goodbye soon enough
>GO It don't mean a thing, but it sure got that swing. Slickly directed by Doug Liman and featuring a talented young cast, this edgy black comedy mixes drugs, guns and money for a playful, if vacuous, joyride. (R)
GODS AND MONSTERS Thanks to its Oscar win for best adapted screenplay, you can still catch this elegiac drama in theaters. Ian McKellen is superb playing James Whale, a real life Hollywood film director who was gay. (No rating)
A WALK ON THE MOON This domestic drama about a housewife (played terrifically by Diane Lane) who strays sexually while vacationing in the Catskills in 1969 is an evocative little gem worth seeking out. Tony Goldwyn (Ghost) directed. (R)
Contributors:
Leah Rozen.
Eddie Murphy, Martin Lawrence
Advertisement
Today's Photos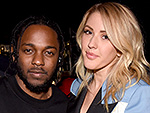 Treat Yourself! 4 Preview Issues
The most buzzed about stars this minute!