People Top 5
LAST UPDATE: Tuesday February 10, 2015 01:10PM EST
PEOPLE Top 5 are the most-viewed stories on the site over the past three days, updated every 60 minutes
In His Image
Float Like a Butterfly, Sting Like Ali? That's the Plan for the Champ's Daughter Laila
So passed round one in what will surely be one of the most scrutinized sports careers ever. Imagine Michelangelo's kid announcing he would like to paint ceilings, and you'll get an idea of the chutzpah required to follow in the footsteps of the most celebrated fighter in history. Fortunately, unbridled confidence is something the 5'10", 170-lb. Laila inherited from her old man. "Right now," she says, "people don't know me. They say, 'We'll see what she can do.' Well, I can't wait to get in the ring and show them."
One of Ali's two daughters by Veronica Anderson, the third of his four wives—Ali has nine children in all—Laila has been training for six months and plans to make her pro debut as a middleweight this summer. For women's boxing, still a sport on the fringes, Laila "will be a huge shot in the arm," says Shelley Williams, commissioner of the International Female Boxers Association. "She has the looks, and I think she can fight, which is not a combination you see too often."
Others may wonder why Laila would even consider fighting after what happened to her father. Ali, 57, suffers from Parkinson's syndrome, which causes tremors, stiffness and slurred speech and may be a consequence of repeated blows to the head. Laila, however, dismisses the fears. "My father fought a lot longer than I plan to," she insists. "Part of his strategy was to let people beat on him. I plan to win the title, defend it a few times, and that's it."
Growing up in L.A.'s tony Hancock Park, it was Laila's sister Hana, older by a year, who was the assertive one, roughhousing with Ali while Laila, the quiet one, kept to herself and played with dolls. She was 8 years old when her parents divorced in 1986; Laila lived with her mother, who remarried in 1992, but spent her vacations with her father and saw him several times a year. Even so, says Anderson, 42, "she's never been what I would call close to him. They've always had some friction between them."
A restless teenager who disliked high school, Laila rebelled against her privileged upbringing by stealing her mother's car more than once and getting into trouble. "Everyone else was trying to get out of the ghetto," she says. "I was trying to get in." Arrested for shoplifting in 1995, she spent three months in juvenile hall. "That was heartbreaking," says her mother. "But she came out of it a better person." Once released, Laila, who had taken manicuring classes, started working at a beauty salon in Marina Del Rey. Then, in 1996, she saw women's boxing champ Christy Martin on TV. "She was like, 'I can do that,' " says her longtime friend Joya Settle, 20. Plans to expand her nail business and continue her studies were put on hold. "Right now," says Laila, "boxing is my focus."
That means daily two-mile runs, two-hour gym workouts, avoiding her favorite fried foods and forgoing a steady boyfriend. "I don't have the time or energy," says Laila, who lives in a two-bedroom apartment in Santa Monica. Come summer, she'll start training at Ali's private gym on his 81-acre spread in Michigan. "He's going to see a side of me he's never seen," says Laila, who has her father's approval to fight. "But I don't think we're going to get that much closer from it."
Her mother disagrees. She hears about Ali giving Laila pointers, and she sees how her daughter bobs her head just like he used to in the ring. "It's not a simple thing to answer what motivates her," she says, "but I suspect that this is a way for Laila to be closer to her father and to finally bond with him."
Alex Tresniowski
Kelly Carter in Santa Monica
Contributors:
Kelly Carter.
Advertisement
Today's Photos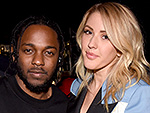 Treat Yourself! 4 Preview Issues
The most buzzed about stars this minute!