People Top 5
LAST UPDATE: Tuesday February 10, 2015 01:10PM EST
PEOPLE Top 5 are the most-viewed stories on the site over the past three days, updated every 60 minutes
Fate's Captive
A Society Family's Grim Story Ends in a Suicide Plunge
But for all his advantages, Woodward was no idler. He earned an M.B.A. from Harvard, covered the Vietnam war for the New York Post and ran unsuccessfully as a liberal Democrat for the New York state Senate. In sum, a well-lived life—but with a dark undercurrent. Longtime friend Parkman Shaw recalls a disturbing phone call to Woodward last month. "He sounded very, very depressed," says Shaw, a money manager. "I had a dreadful foreboding." Those fears were realized on May 2, when Woodward, 54, leaped to his death from the kitchen window of his vast New York co-op.
Woodward had recently endured wrenching personal trials. Caught up in a bitter divorce and custody fight with Lisa, 40, his wife of 14 years, he had revised his will, leaving nearly his entire fortune to their daughter Elizabeth, 6. (Lisa asserts that because he killed himself before their divorce was final, she is legally entitled to one-third of the estate.) A manic depressive, Woodward had grown increasingly reclusive. But earlier demons may have contributed to his despair. His fatal plunge was the denouement of a tragic family saga that began early on Oct. 30, 1955. In a case that made lurid national headlines, Woodward's mother, Ann, shot and killed his father, William Jr., at their Oyster Bay Cove, N.Y., estate.
Claiming she'd mistaken her husband for a prowler, Ann was exonerated. Still, probably unfairly, she was forever shadowed by suspicion. Truman Capote accused her obliquely of murder in his unfinished roman a clef Answered Prayers, and Dominick Dunne's 1985 novel The Two Mrs. Grenvilles carried a similar implication. By contrast, author Susan Braudy marshaled copious evidence supporting Ann's story in her 1992 account This Crazy Thing Called Love. Whatever took place that night, it haunted the Woodwards. Just before Esquire ran a ballyhooed excerpt of Capote's book in 1975, Ann killed herself with cyanide. Three years later her drug-addled younger son Jimmy took a fatal leap from a hotel window. Finally came Woody's suicide. "I was stunned," says Braudy, a friend in the '70s. "I thought he was handling his life."
One might trace the roots of the Woodwards' destruction to a Pittsburg, Kans., farm shack normally reserved for the slaughter of livestock, where Angeline Crowell, the future Ann Woodward, was born on Dec. 12, 1915. Her parents divorced, and her mother later moved to Kansas City, Mo., where Angeline modeled for a department store, then left for New York. Calling herself Ann Eden, she found success as a radio actress and in 1941 was voted the medium's "most beautiful girl."
At 26, Ann met bank magnate William Woodward Sr., whose wife, Elsie, was New York's prime social lioness. Woodward fixed Ann up with the couple's 22-year-old son, William Jr., called Billy. Over protests from Elsie, who thought Ann a gold digger, the two wed in 1942. A Navy ensign in World War II, Billy earned a Purple Heart after his ship was sunk in the South Pacific. William III was born in 1944 and Jimmy in 1947.
By most accounts the marriage was tempestuous. The Woodwards often quarreled violently at parties, and Billy had numerous affairs. Ann took refuge in prescription drugs. On Oct. 29, 1955, they attended a nearby party for their friends the Duke and Duchess of Windsor. All evening the Woodwards spoke agitatedly of a neighborhood prowler. They were ready for him, they said. Billy's pistol was close at hand, and Ann, who slept in a separate room, had a shotgun beside her bed. After retiring that night, Ann later maintained, she was awakened by the barking of her dog Sloppy. She said she heard a noise on the roof, saw a shadowy figure at Billy's door and fired her shotgun. When police arrived at 2:35 a.m., they found Ann cradling her husband's body and sobbing uncontrollably. "I did it," she said. "I thought it was that man who has been around here."
A few days later police arrested burglar Paul Wirths, who admitted he'd been trying to break into the Woodward place when the shots rang out. A grand jury took 30 minutes to rule that Ann had acted in self-defense. It was rumored that Elsie, by then a widow, believed Ann had murdered her son but defended her publicly to protect the family from scandal. Some claimed she'd even bribed Wirths to lie. Dominick Dunne is skeptical of Ann's story. "They had been drinking. There had been fights," he says. "It's not that she said, 'I am going to murder him when I get home from the party tonight.' But whatever happened, she didn't think it was the burglar." Conversely, Susan Braudy—who interviewed more than 1,000 people, including Wirths—calls the killing "a terrible accident."
Woody and Jimmy, then 11 and 8, slept through the shooting. Afterward, their grandmother shipped them to a Swiss boarding school. "There were no explanations," says Braudy. "They were just shunted off out of sight. I think Woody tried to become an adult as soon as the whole mess happened. He always looked after his brother." But their paths diverged. While Woody was at Harvard, Jimmy joined the Army, serving in Vietnam as an MP. He returned a heroin addict and made his first suicide attempt in 1972, breaking 10 bones when he jumped from a friend's fourth-floor apartment. Straight-arrow Woody, meanwhile, had become publisher of MORE, a short-lived journalism review.
Ann drifted around the world, of-ten dallying with much younger men. Society gadfly Capote, an acquaintance, became convinced of her guilt and nicknamed her "Bang-Bang." On Oct. 9, 1975, not long before his transparent fiction appeared in Esquire, Ann, 59, took a cyanide pill. "That's that," said Elsie, who died at 98 in 1981. "She shot my son, and Truman just murdered her."
On Sept. 1, 1978, 30-year-old Jimmy leaped to his death from the ninth floor of Manhattan's Mayfair Hotel. Woody forged ahead into politics. "A great politician he was not," recalls then-mayor Ed Koch. "But he was a very nice person. He was marked as the guy who's going to go through life forever unhappy." Woody wed Lisa Schreiber in Paris in 1985; the union was troubled by the onset of his mental illness in 1994. "I don't want to use the word crazy, but there were episodes," says Lisa's lawyer Jerome Tarnoff. In court papers, Lisa claims Woody took in homeless people, slept on park benches and spoke in tongues. "He has been a compulsive philanderer," she added, "taunting me with love notes from his paramours, condoms and prostitutes' cards...strewn around the apartment."
Woodward called her allegations "outrageous." His friend Jonathan Morse, a cooking show host, says he understands both sides: "He suffered from manic-depressive disease, not a character flaw. But as far as Lisa is concerned, I sympathize." Perhaps his skewed body chemistry killed William Woodward III. But some say his fate was sealed one fall night 44 years ago. "He was a wonderful man who had a terrible thing happen early in life," says Dunne. "It's a sad end to a doomed family."
Richard Jerome
Eve Heyn and Eric Francis in New York City
Contributors:
Eve Heyn,
Eric Francis.
By some measures, William Woodward III led an enviable life. Heir to a banking fortune, he was the grandson of famed New York society doyenne Elsie Woodward. His glamorous parents owned the storied 1950s racehorse Nashua. Worth some $35 million, "Woody" shuttled between homes in Paris, London, Palm Beach, Fla., and Manhattan, where his co-op occupied the entire 14th floor of an Upper East Side building. His residences were stocked with Picassos, Renoirs, Dalis and museum-quality antiques. An avid sailor, Woodward also owned two splendid yachts.
Advertisement
Today's Photos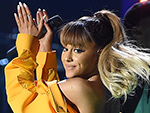 Treat Yourself! 4 Preview Issues
The most buzzed about stars this minute!