People Top 5
LAST UPDATE: Tuesday February 10, 2015 01:10PM EST
PEOPLE Top 5 are the most-viewed stories on the site over the past three days, updated every 60 minutes
Battle Tested
Ex-Commando Ehud Barak Hopes to Pave Israel's Path Toward a Lasting Peace
Breaking into the chocolate stash was nothing compared with the magic Barak has worked as an adult. He grew up to become Israel's most decorated soldier and a master strategist behind such storied missions as the 1976 commando raid that rescued 101 airline passengers held hostage at Entebbe, Uganda. Now, with his May 17 landslide victory over hard-line Prime Minister Benjamin Netanyahu, Barak, 57, must pull off his deftest feat yet: healing the Jewish state's religious and political rifts and jump-starting stalled peace negotiations with the Palestinians. Barak's assumption of power has stirred excitement even beyond his country's borders. "He's the type of man to take Israel to the next stage," said Jordan's King Abdullah, and "a new phase of peace and stability in our region."
Barak's military record hardly suggests a conciliator. When Palestinian terrorists hijacked a Sabena airliner in 1972, threatening to blow it up at Lod airport, outside Tel Aviv, he led a team that stormed the jet, killing two hijackers, taking the others captive and saving all but one of the 99 passengers. A year later Barak headed one of five teams sent to hunt down the terrorists involved with the Palestinian Liberation Organization attack that killed 11 Israeli athletes at the 1972 Munich Olympics. Disguised as a woman—complete with wig and blue eyeliner—he slipped late at night into the heart of Beirut, where he and his commandos killed three PLO leaders and blew up a building that housed other Palestinian fighters. Former Israeli army general Ephraim Sneh sums up Barak's talent as a strategist: "He plans daring operations cautiously."
After he helped orchestrate the Entebbe raid from Nairobi, Kenya, Barak delivered a memorably stirring eulogy for his close friend Yoni Netanyahu, brother of Benjamin and the only Israeli commando to die on the mission. Hearing the speech, prominent Israeli poet Haim Gouri wrote that Barak was destined to be prime minister. "The combination of rhetorical skills, a keen understanding of the country's situation, and intelligence convinced me," says Gouri, 75, "that one day he would be leading the country."
That was a far more optimistic assessment than his own family might have made. "We did not look at him around the table and say, 'This is a boy who is going to go far,' " says his brother Avinoam, 54. In the 1930s their father, Yisrael Brog, had fled pogroms in Lithuania and their mother, Esther, Nazi persecution in Poland to become part of the fledgling Jewish state. The eldest of four sons, Ehud—who changed his surname at 31 to the Hebrew Barak, meaning lightning—was so bored by his studies that he was frequently absent and left before graduating from high school. Rejected by the air force because a doctor misdiagnosed a throat inflammation as chronic, he joined the army in 1959, at 17, and quickly rose through the ranks, heading Israel's elite reconnaissance unit and becoming the army's chief of staff in 1991. Yet his military commitments didn't keep him from earning a degree in math and physics at Jerusalem's Hebrew University, where he met his wife, Nava, now 50 and a former teacher of English literature with whom he has three daughters.
Barak was preparing to retire from the military in 1995 when then-Prime Minister Yitzhak Rabin recruited him as interior minister. "My husband recognized him as a mixture of military man and intellectual," says Leah Rabin, the prime minister's widow. After Rabin was assassinated four months later, Barak became foreign minister under successor Shimon Peres, then headed the Labor party when Netanyahu took office in 1996. He charged the Likud party leader with pandering to religious extremists and all but abandoning the peace process, which Barak, the old battler, now hopes to revive. "Only people who have seen the ugly face of war," says Leah Rabin, "are there to fight the hardest for peace."
Thomas Fields-Meyer
Herb Keinon and Abraham Rabinovich in Jerusalem
Contributors:
Herb Keinon,
Abraham Rabinovich.
Slight and mischievous, young Ehud Barak endured the grueling labor required at Kibbutz Mishmar HaSharon, the collective farm north of Tel Aviv where he grew up in the 1940s and '50s. But Ehud preferred to practice piano in the mess hall, and gained a reputation as a veritable Houdini who could pick any lock. "He would open the lockers where the chocolate was stored," recalls his brother Avinoam Brog. "It gave him importance in the eyes of his peers."
Advertisement
Today's Photos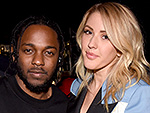 Treat Yourself! 4 Preview Issues
The most buzzed about stars this minute!